The BBC is try to hotch potch together a trio replacement for the popular Top Gear show and meanwhile James May is out buying new Ferrari's and Jeremy Clarkson is somewhere filming a Corvette C7 z06….
This is his twitter post…
I took this today….. pic.twitter.com/7UOIeWpWZB

— Jeremy Clarkson (@JeremyClarkson) May 5, 2015
I say filming, he has not confirmed he was filming but if you look at the photo you can quite clearly see a camera crew, but who knows what the people are doing behind the table and I prety certain that the short arse next to teh people sitting down is the one and only Richard Hammond but that is not the point JEREMY CLARKSON is filming something to do with cars again.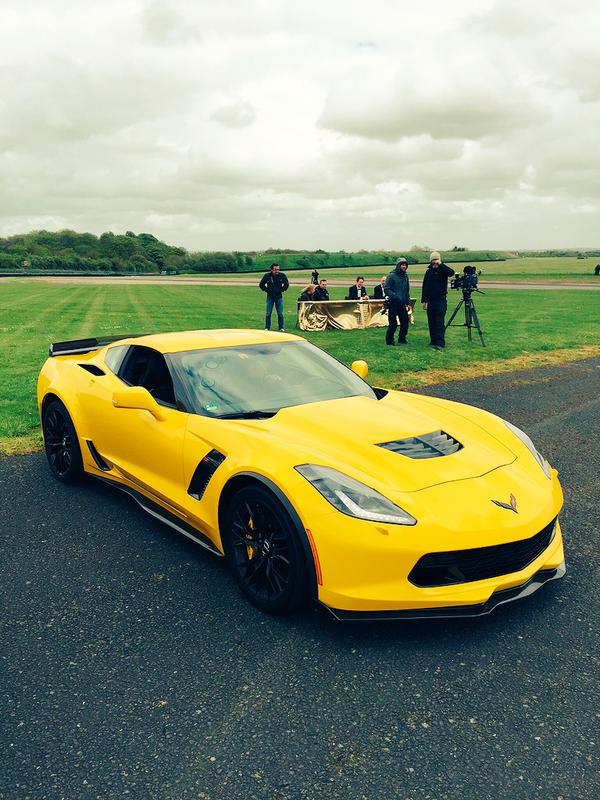 I am actually excited by this knowing that our screens are not safe for long!!! Lets hope that Clarkson, Hammond and May can start off where they left off and create a great cringe worthy TV show that is not hounded by political correctness and typical BBC standards.