BHP Cars is here to talk about cars that are quick and handle and are generally performance cars. We are not going to be talking solely about super cars, and we are not going top be talking about pimped out hot hatches but generally talking about cars that turn heads and make petrol heads dribble.
Yes, we will be talking about super cars, and yes we will be talking about the bike powered cars, and yes. We will be talking about our own cars and experiences that we have owned in the past along with going out test driving cars and putting them through their paces on and off the track.
This will take time but I am sure we will get there, and if you have any questions or any suggestions then, please make contact as we are always interested in hearing from our readers and invariably open to new ideas.
Thanks again for taking the time to read BHP Cars, and we look forward to keeping you entertained in the future.
About Danny
I am nearly 32 now and all my life I have been messing about with cars, and I have wasted and spent a small fortune on cars. However, I have to say I don't have any regrets about my purchases. I am mechanically minded enough to have been able to build a kit car and also do most of the maintenance on my cars over the years. I am not just a petrol head that likes driving I understand what makes them go as well.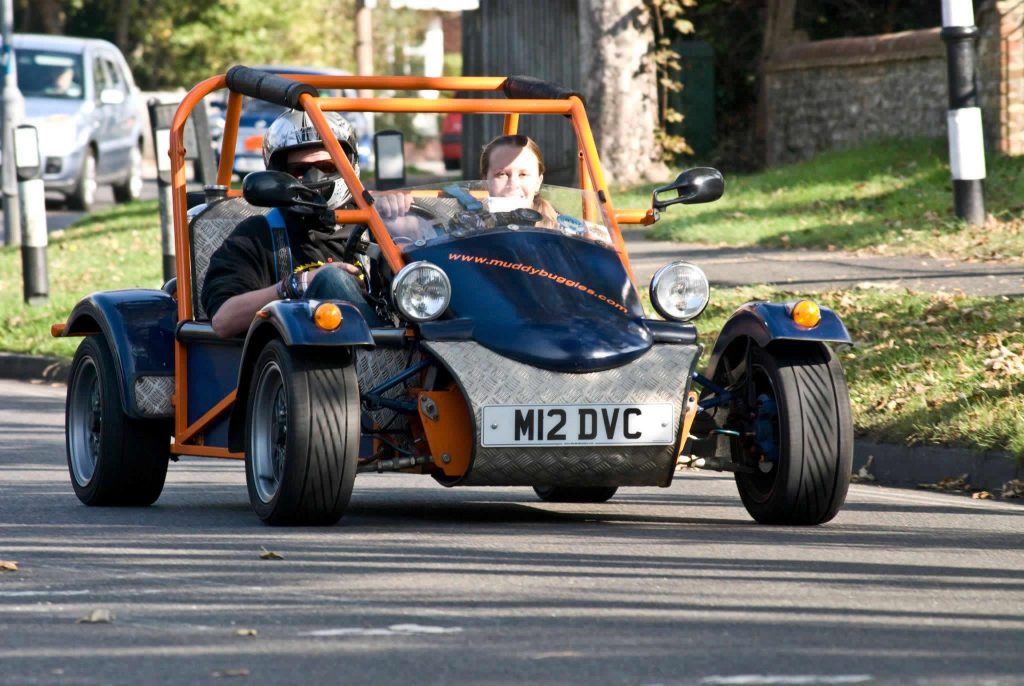 I have a strange taste in cars, and most of my friends are confused and often laugh at my choice of cars. However, I do like something different, and at the moment I am rolling around in an 'L' registered Suzuki Cappuccino, and I have to say its one of the best cars I have ever owned. In the past, I have owned a collection of Minis a Triumph Dolomite a few Corsa's a very quick Fiesta XR2i and I also still have my road legal buggy.
About Julian
Julian was born on the wrong side of the pond. He was waaaaay off it. Actually, he came from a muddy puddle. He was raised by a petrol head father who drove a Hemi 1969 Charger and a 1971 Mustang Mach1 and told him stories that made him drool as a kid.
He likes supercars to a point and he has weird reasons for liking them. For example he likes the Ferrari 458 Italia better than the 488 GTB because it's slower. That means less chances of hitting a tree. But also because it doesn't rely on forced induction. Julian also likes a Lamborghini Aventador better than the Ferrari LaFerrari because it doesn't sound stupid; and it has a big V12 with no electric motors. He doesn't care if it makes 'only' 700 hp compared to LaFerrari's 949, who needs more than 500, anyway? More importantly, it looks better in orange. And the last example of his 'connoisseur-ness' is that he likes the Mercedes-AMG GT because who doesn't?
Aside from rambling in this blog, he is also an audiophile. He also cooks, eats a lot, plays Basketball, and other things not really deemed important in this blog.
Julian likes BMWs and muscle cars. And because of that, he dreams of one day owning an E36 BMW 316i so he'll get it cheap. And then shoehorn a big General Motors LS3 6.2-litre V8 in it. He wants it in British Racing Green. Kind of like a Teenage Mutant Ninja Turtle; but called Rebecca.
Yeah, we know. He's weird.
But he promises to always give you an entertaining read. He intends to make you laugh while educating you on some things you may not know. So tune in for more of his comical nonsense. We promise, you'll be in for a treat.
I hope you like the site, and we will be bringing some unique stories and cars for you to enjoy.
Thanks again for taking the time to read BHP Cars, and we look forward to keeping you entertained in the future.