Brabus has been tuning 'normal' Mercedes-Benz and AMG models since time immemorial. What it does is hyper tune already fast cars and make them rival fighter planes rather than other cars.
But what hapens when you take a city slicker in the form of a Smart ForTwo to Brabus? You get the Ultimate 125, of course. It packs  – for half a car – a whopping 123 horses. What Brabus has done is take a car that is supposed to save on fuel and cut costs, made it more expensive and thirstier. Brilliant! The Ultimate 125 has a mind-bending top speed of 109mph and clocks in at a heart stopping 9.2 seconds to 60mph. What Brabus has done, then, is the automotive equivalent of an eco-mentalist with a streak of rebellion.
Since this is still a sluggish car, Brabus made do with polarizing exterior styling. It has 18-inch forged aluminum wheels, a Widestar body kit, and exhaust outlets a la Ferrari 458. It is all finished in a paintjob called Blu Glauco; which also happens to be the hide of the leather. Brabus announce that it is available with any color combination imaginable. Try dog-turd yellow paint and hairball black leather. It is also available as a coupe and convertible (shown) and Brabus is to produce 125 units of it.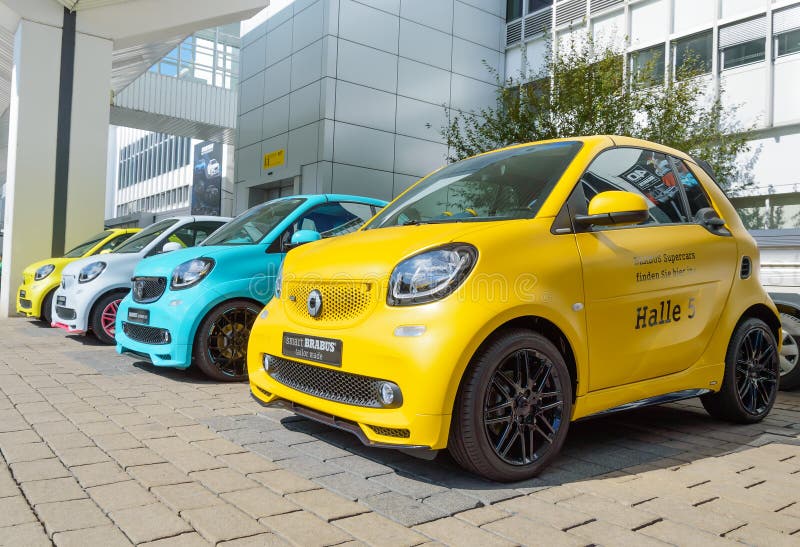 "Hmmm… Which shoe should I wear today?" – Voltes V
The most ultimate thing about the Ultimate 125, however, is the price. It is pegged at $52,970. Fifty-three-freaking-thousand-dollars for a car the size of a vacuum cleaner! If you like the exclusivity this car gives you and the fact that it is the "ultimate city sports car" then go for it. As for me, I would have a 2009 Mercedes-AMG C63 Saloon. Because 1.) it is the same price or cheaper and 2.) I don't pretend to be an eco-mentalist or a fashion icon.
What do you think of this? Comment below.