Compared to the last 20 years cars have been treated to inflation. Some carry standard features that would be an expensive option for a flagship model in the past. Today, even a Volkswagen Polo has SatNav. But if we cut all the technology and just consider what makes a car a car, then you might be persuaded to rethink your buying options. Because, warranty and dealer-friendliness aside, are cars today really better than the cars we have loved yesterday?
And here's the kicker, you buy a brand new hatchback and you blend in. You buy one of these for the same price and you suddenly stand out. Whether it be in a good way or bad is totally up to you.
1. Mercedes-Benz S-Class (W140)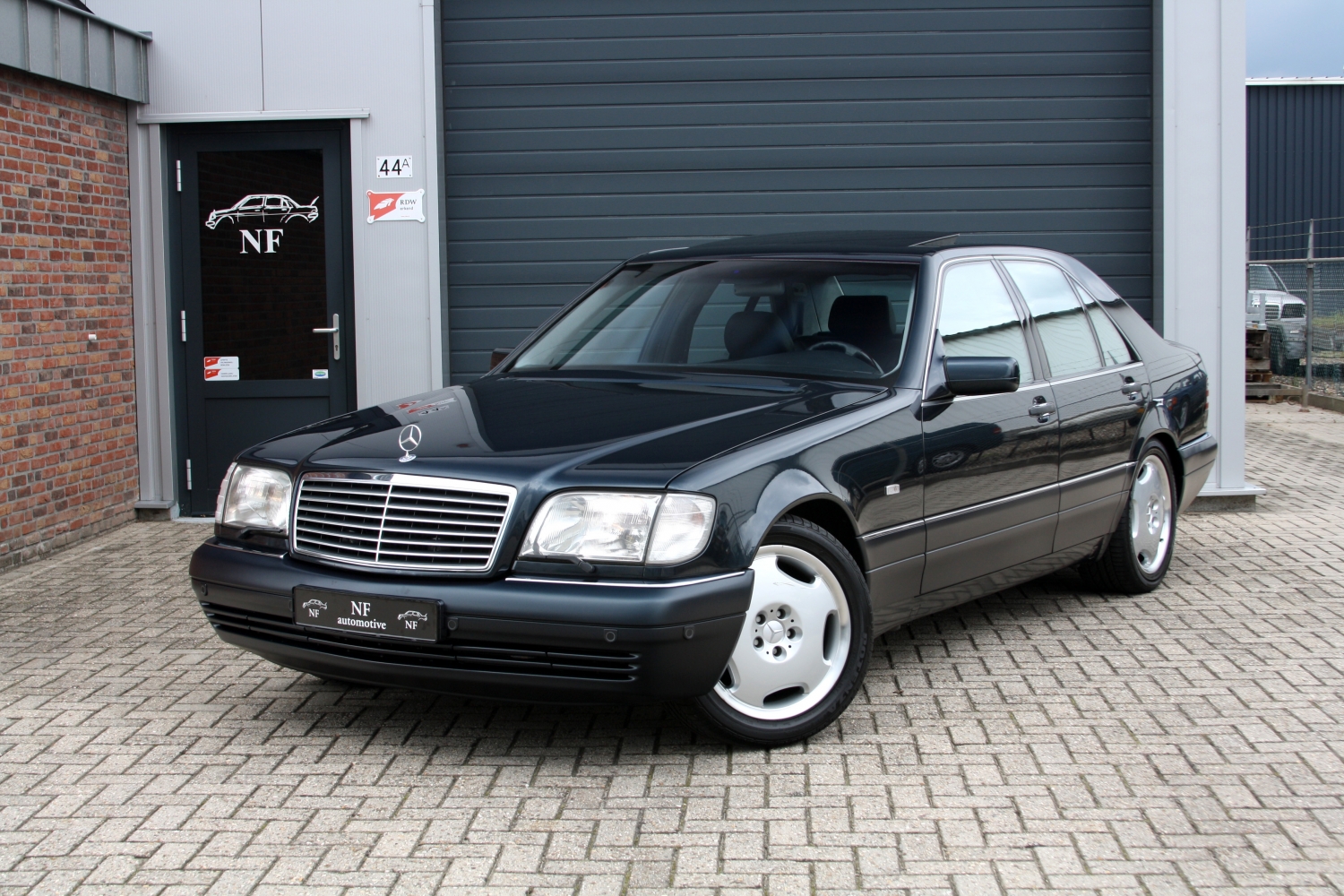 The S-Class has always been the most iconic luxo-barge to come out of Stǖttgart. It is always the test bed for Mercedes-Benz's new technologies; only to trickle down to lower classes later. It was styled by Bruno Sacco.
No matter what the year, a Mercedes S-Class is still an S-Class. That means superior ride comfort and powerful engines. Not to mention an exquisite interior. Today, a nice inline-6 or V-8 will set you back £10,000. That is a lot of car for less money than you'll spend on a Ford Fiesta. You needn't worry to much about reliability since Mercedes-Benz cars are virtually bulletproof. Drive this and people will mistake you for a Yakuza, or a member of the Italian Mafia even if all you do is mend sinks and bath tubs.
2. BMW 7-Series (E38)
This car starred in 007: Tomorrow Never Dies. It is the car James Bond controlled over a remote. It has a force field which means you'll be sent flying off if you try to hit it. It also serves as Jason Statham's first ride in The Transporter.
The old BMW 7-er belies its length and size due to it nimble handling and amazing engines. And if you do not want to be stunt driving like Bond and Statham, it is also very docile. The E38 also stands as a reminder of BMW's wonderful past. Impeccable chassis tuning with great steering. It feels like a 3-Series that you could bring to a red carpet event. Which means you install red carpets for a living and clean them after its used.
3. Porsche 911 (964)

Porsche's most iconic sports car has a storied past. It has countless race wins from all forms of racing save Formula 1. These days, 911's have a subdued character due to technology to control the rear-end of the car. In olden days you have to take the car slowly at first. You have to learn its limits. You have to respect it. You don't go mashing the go=pedal to the floor because it will kill you the instant you do it.
The old ones are also a purist's dream. They were not as luxurious as they are now. They were not as big. They were only available in a manual transmission. And they are dirt cheap today. You might buy one today and save up enough money and let Singer Motorsports turn your car into a road-eating monster. Your mates will think that you have been promoted. Chaps in the pub will want to talk to you and test your knowledge of cars because they will think you are a connoisseur. Maybe you are. Having a Porsche 964 always signifies good taste.
4. BMW M3 (E46)
This was the point when BMW perfected the inline-6 engine. Naturally aspirated, high-strung, and docile when you want it to. It is also the moment where everyone proved that the manual transmission is still the best to go around in a sports coupe. The sequential manual transmission was lethargic.
It will make you look rich because this isn't just any run-of-the-mill sells-like-pancakes 3-er, this is the ultimate driving machine. This is an M-fettled car that boasts 343 bhp out of 3.2-litres.Now you can have it for less than what you pay for a Vauxhall Corsa.
5. Range Rover (2004)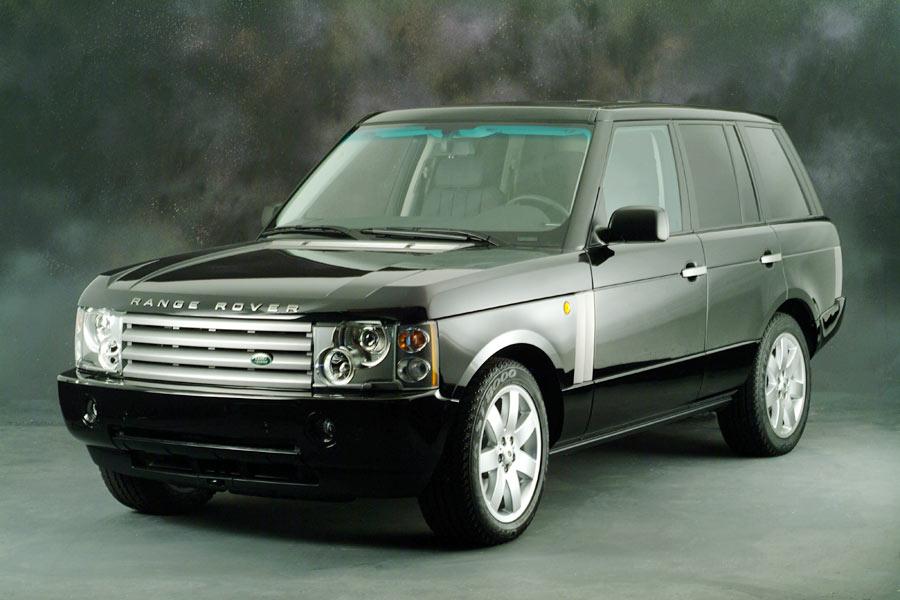 Range Rovers are big, comfortable, and luxurious. They also depreciate like crazy. These things are built like tanks and are a very nice companion on the road. That is when they've not blown a head gasket at any given moment. But that is part of the experience.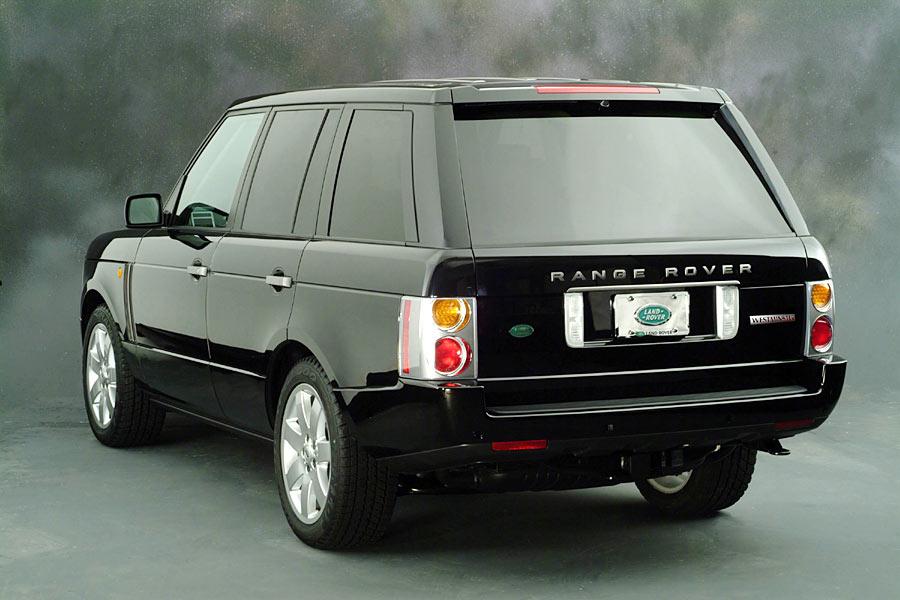 If we were to pick one, we'd go for the V6 diesel. It achieves surprising economy for such a big car. It also matches the attitude of the car. Which is to be driven imperiously. It doesn't need a nonsense supercharged V-8 because, remember, we're just pretending to be rich.
6. Austin Healey
They're small, convertible, and oh-so-slow. They are also cheap to acquire. But you have to be committed if you are heading the Austin-Healey route. The car needs attention. The good thing is, the more attention you put in it, the more attention you will get from people. They might think your real-estate agency is doing well.
The bad news is if you don't put much attention to the car, you will still get noticed by people because you've broken down on the road and now there is a three mile traffic jam.
7. Maserati 4200 Coupe/Spyder
Say "Maserati". It rolls off the tongue like a bottle of fine wine. It looks sexy and it will make you fall in love as the 4.2-litre V-8 sings its baritone tune. It is much enjoyable in Spider form as you get to hear a lot of the V8 tune.
You will get a lot of stares. You should not be surprised. You are, after all, in an Italian convertible. The best thing you can do to mask the pretense is to look smug. Be aware, however, because fuel economy isn't its strongest suit.
8. Rolls-Royce Silver Shadow
It is the most produced car Rolls-Royce has ever, erm, produced, Which means it probably depreciates in value faster than it can reach 60mph. Mind you, this is still the real deal. A Rolls is supposed to travel at high speeds in stability and quiet. It is very imperious.
You can have it for less than £25,000. This car will make you king of the post office. We hope we can afford rising petrol prices, though. Which brings us to…
9. Jaguar XJ (X300)
This or any old Jaguar XJ. They depreciate in value like Lindsay Lohan's career. Before the latest "old" Jag, you have three engine choices. A 3.2 litre inline-6, A supercharged 4.0-litre inline-6, and a Daimler Double Six. Which is a fancy way of saying that its powered by a V-12.
The X300 XJR is the one to have. It has ample power, perfect steering weight and feel, a chassis that deftly balances a smooth ride and scalpel sharp handling, an engine that growls, a leather wrapped interior with lots of wood, and Jeremy Clarkson proclaimed it as the Best car he's ever driven back in 1995. Today it costs less than £20,000 but it still screams old money. And nothing says "rich" like a pouncing hood ornament.
The Audi A8 D2 is supposed to be on this list. The German trio would not be complete without it. But old Audis are a bit crashy. The D2 A8 still looks fresh but it has the waftability of a wheel barrow. You'd be better off buying an old Mini. It has the same ride quality.
What other cars do you think should be on this list?