Its Playoff season in the NBA! I'm quite excited to see whether the Golden State Warriors will defend their title and hold-off opponents as they await a healthy Stephen Curry to co-lead the pack with Kevin Durant. Or if they will fall to the hands of the strong James Harden and his  Houston Rockets. On the other coast, we'll watch if LeBron and his Cavs can stop a young and confident 76ers team from running them over.
But before this section turns into a sports commentary, the purpose of this post is to show you what these superstars drive before they drive down the lane for a monster dunk.
Kobe Bryant
Yes, he is retired but he deserves a spot on this list. He almost pulled a Michael Jordan after a 3-peat championship with Shaquille O'Neal and another back-to-back without big Shaq. But more importantly, he has great taste in cars. In 2001, he dropped 81 points on the Toronto Raptors and dropped Ferrari $300,000 for a 458 Italia Spider in 2010. He has a lot more of this cars. What with all of the millions he got as an NBA superstar and all those advertisements. The 458 is just the one I admire the most. Ferrari's last attempt at making gloriously sounding naturally aspirated mid-engined supercars.
LeBron James
Now in his 15th season, he shows no signs of stopping. He also has a great taste in cars. He has a muscle car such as a customized Dodge Challenger and, another Ferrari on this list, a F430.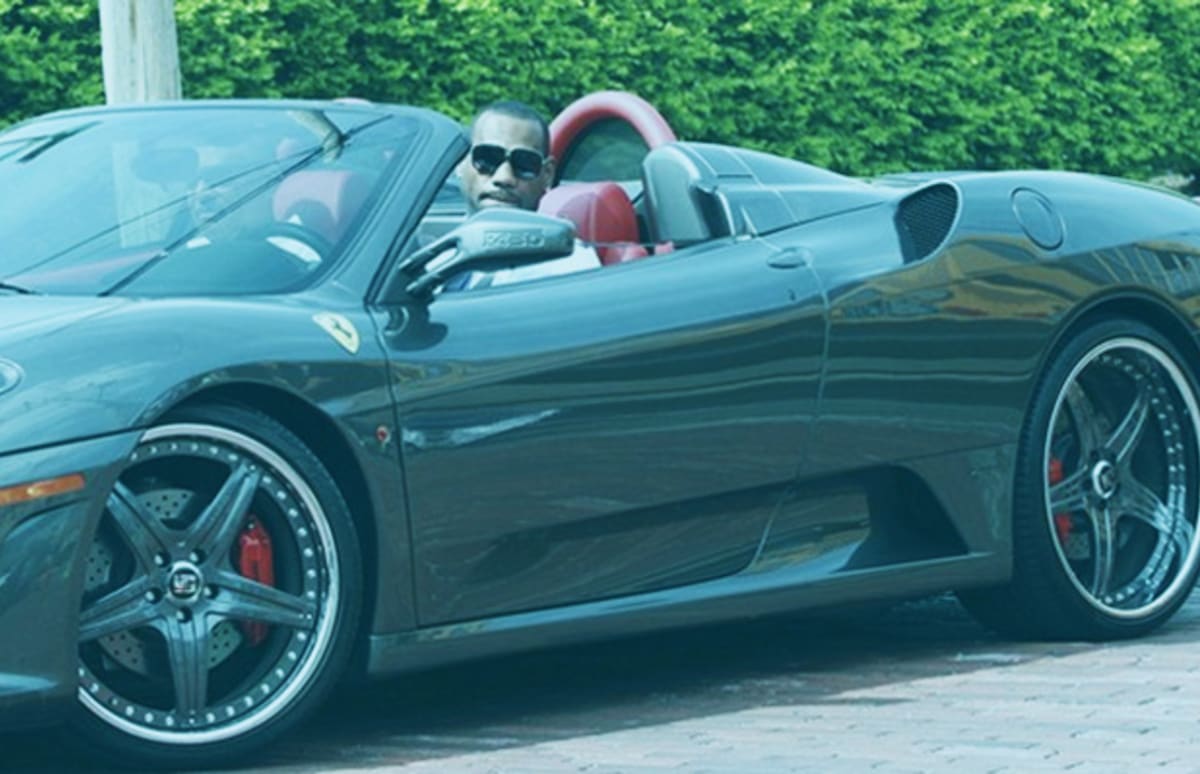 Kevin Durant
The young Durantula has been a scoring champion at a very young age. And aside from the monstrosity that is his all red Camaro, he also has a Ferrari California. An appropriate car for he now plays for the golden State Warriors.
Steph Curry
Durant's partner in keeping the Warriors in tip-top shape to defend their title…is injured. Yes, he is at the moment. However, there have been reports that we may see him in the second round of the Playoffs against the New Orleans Pelicans.
But we are not here for a status report. Curry has a couple of Porsche he may or may not have purchased at the same time. He has a 911 GT3 RS and a Panamera turbo for his wife and kid.
Dwayne Wade
He drives a very beautiful Gabrielle Union. But aside from his gorgeous wife, he owns a McLaren MP4-12C and a very blue Ferrari F12 Berlenitta. Even at the ending years of his career he is still the "Flash." And with cars like these, "The Flash" can also be had for another meaning.
James Harden
This list wouldn't be complete with 'The Beard'. His Houston Rockets is the number one seeded team in the western conference finals. He drives a Rolls-Royce Wraith. Fear the Wraith. Fear "The Beard."
Anthony Davis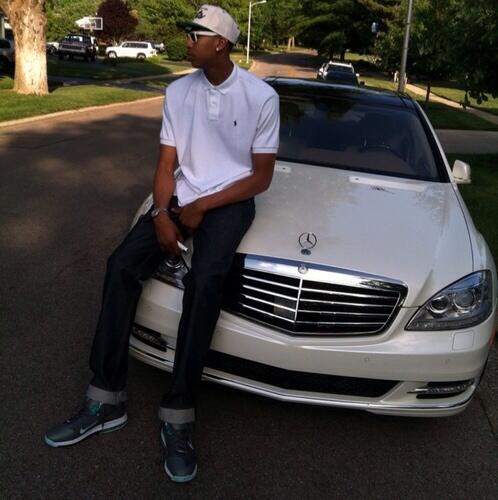 Moving away from "The Beard" we move onto "The Brow". His team, the New Orleans Pelicans just swept Damian Lillard's Portland Trailblazers to secure a second round slot in the Playoffs. Here, he is seen pictured in one of his many car collections. A classic way to travel New Orleans is to be inside a Mercedes-Benz S550.
Michael Jordan
Of course this list would not be complete without the GOAT (Greatest Of All Time). Although Michael is such a low-key type of guy, it is still nothing short of amazing to see him cruising down the lane in an Aston-Martin DB9 Volante. A soon to be classic that exudes class and sophistication. Like His Airness, himself.
What is your favorite car on this list? And who do you got on the Playoffs? Will your team win or go home? Comment away!