Any normal middle aged man who has just resigned or been sacked from their job would most likely not go out and order a Ferrari but James May from Top Gear has not only done that he has ordered the very last Ferrari 458 Speciale and James May wrote in the Sunday Times he quoted: "I've ordered the last one – all I need is a job to pay for it".
This Ferrari 458 Speciale is not just an ordinary one but a very very special one, it is going to be the last one that rolls off the production line before the 488 GTB production starts.
James May had initially gone with a Dark blue Ferrari 458 Speciale with gold wheels and go faster stripes but then he said this.
"Hang on a minute. Unemployed middle-aged man from Hammersmith orders the last-ever Ferrari 458 Speciale, in dark blue. What on earth was I thinking of? Just moments before I signed the order form and committed myself totally and irreversibly, I had a sudden change of heart. I ordered it in bright orange."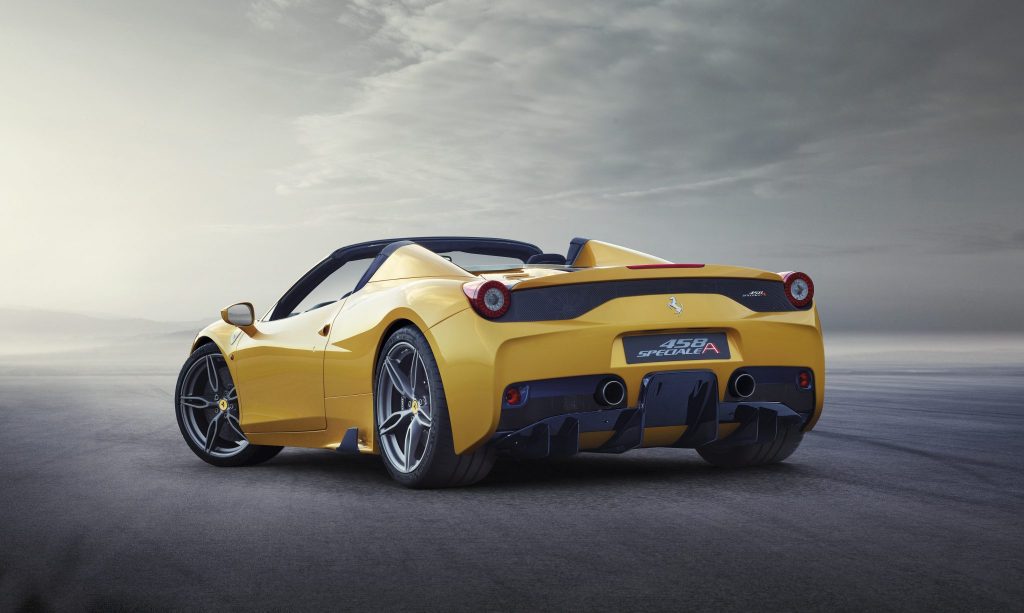 Yes, James May has not only ordered the last Ferrari 458 Speciale but he has ordered it it bright orange. Truly a man after my own heart, what an absolute legend.
The Ferrari 458 Speciale is fitted with one of the last 4.5-litre naturally aspirated V8 engines, producing 605 bhp which then goes on to make this 458 the most powerful one. Ferrari managed to get this Ferrari 458 Speciale from 0 to 60 in only 3 seconds flat, 3 seconds… this is an absolute monster of a car for someone that is nicknamed Captain Slow or Mr Slowly!!
We dont have any pictures of James May's Ferrari 458 Speciale just yet but the photos above are just there to wet your appetite and when we do get the photos I will be sharing, so do watch this space…