Vauxhall has revealed the GT Concept's interior, showcasing a host of innovative technology to improve driver experience, ahead of the futuristic sportcar's debut at the 2016 Geneva Motor Show.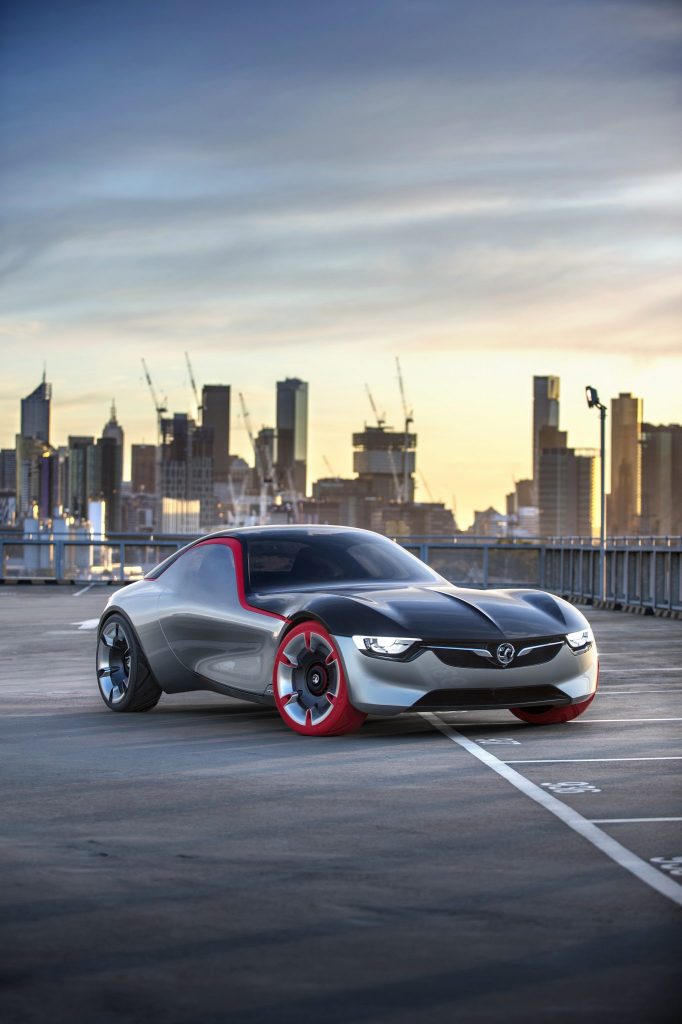 Leading its innovation is a system called Human Machine Interface (HMI), which means the sports car is operated purely by voice control and a central touchpad, making it button-less.
The self-learning system recognises the driver's habits and adapts to his or her needs. This results in a dialogue during which the car responds in spoken form and can, for example, chose the right music, route or temperature according to the situation. HMI could even recognise whether passengers want to listen to hip-hop or chill-out music.
In order to always offer the most appropriate support, the software learns from every command, every touch of the steering wheel and every setting over days, months and years.
If the driver would rather not use voice commands, he or she just needs to reach for the round touchpad on the centre console. The two classically inspired round instruments are actually projection surfaces that can be backlit in different colours and display a variety of information three-dimensionally, a further development of the system shown in the 2013 Vauxhall Monza Concept.
If the GT Concept is being used for business, while permanently connected to the office, the right instrument facilitates navigation with an intuitive graphic without numerical values; when under time pressure, it displays consumption. If the driver would rather corner at speed, HMI optimises the accelerator, transmission and engine control accordingly and the right instrument even displays the g-force values of the longitudinal acceleration.
HMI also keeps a close eye on the GT Concept's surroundings, improving overall safety. It can issue spoken warnings, for example: "Be careful. Don't overlook the motorcycle behind us!" And instead of side door mirrors, the GT Concept relies on cameras mounted behind the front wheel arches to show what is happening behind and next to the car. The images are transmitted to round monitors to the left and right of the driver. In addition, the large central screen displays all desired information.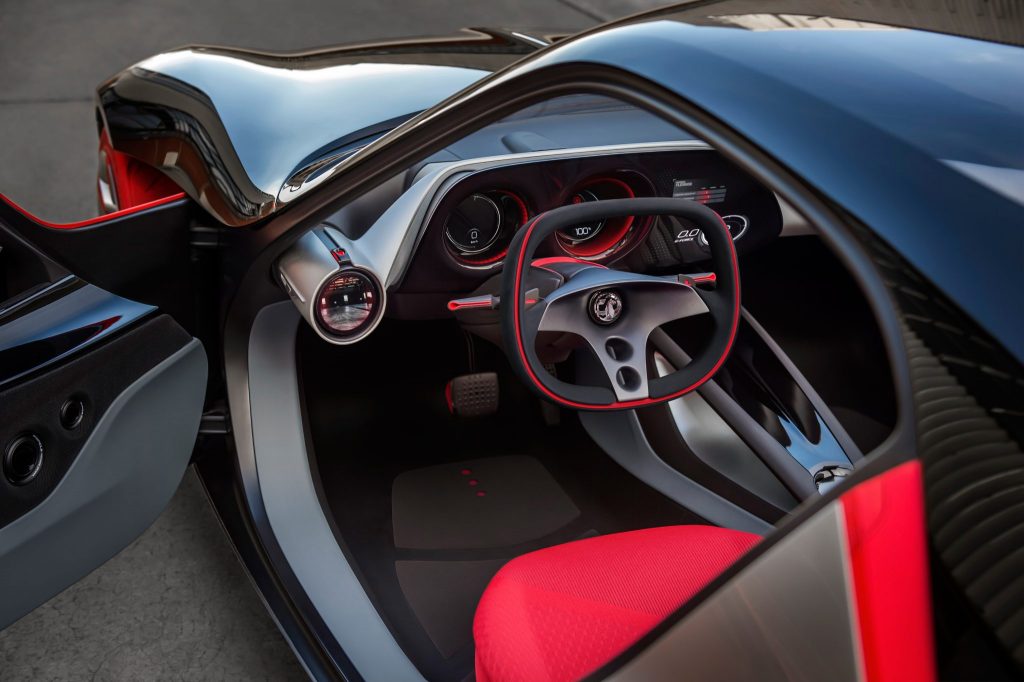 GT Concept's two sports seats are ergonomically designed for ultimate passenger comfort and the low beltline of the doors create an easy arm position, while the steering wheel and pedals can be adjusted electrically down to the last millimetre.
The instrument panel of the GT Concept is made from brushed aluminum, the round camera monitors are embedded in outer aluminum air jets with the polished GT emblem and the shining red seatbelt retractors reflect the design of the red front tyres. Finally, the steering wheel features a retro spoke design.