A 1992 Ferrari F40, the Maranello company's 200mph supercar and the last design personally approved by Enzo Ferrari, is the latest top-drawer entry in H&H Classic's forthcoming Duxford sale, the catalogue for which is now online.
It will join the headlining Richard Colton Collection 1960 250 GT SWB and 1967 275 GTB/4, and 13 other highly collectable Ferraris at the bumper sale to be held on 14 October.
What marks this F40 out as truly special is that it's believed to be the only one that the factory authorised to have its seats trimmed in Connolly leather.  Ordered new by Francis John Connolly of the eponymous family firm, the car was used as a promotional tool to showcase the famous British company's products so familiar over the decades in Bentleys, Aston Martins and, of course, Ferraris.
Instead of the familiar red Nomex, Connolly retrimmed this F40 in the UK in tan aniline leather, Cuoio in Italian.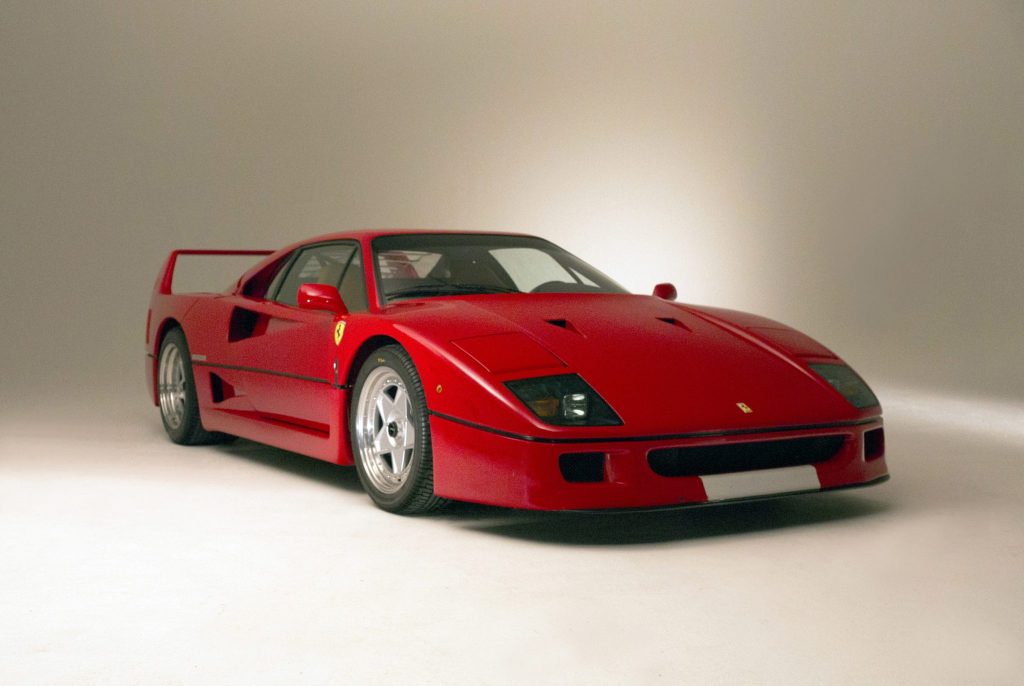 As a long-standing supplier to Ferrari, Connolly was sanctioned to carry out the modification, and in 2007 the car was granted Ferrari Classiche certification. It also has a leather-covered fuse-box cover, on which is an embossed stamp of the Connolly crest. The Connollys used the car – together with a Jaguar XJ220 – on many business trips across Europe, come rain or shine – serious driving of which the late Richard Colton would have wholeheartedly approved.
Today, the desirable late-model, adjustable-suspension car with a fully stamped service book and just 18,800 miles on the odometer is in top-notch condition, and will be offered by H&H alongside its illustrious forebears at an estimate of £750,000 to £800,000.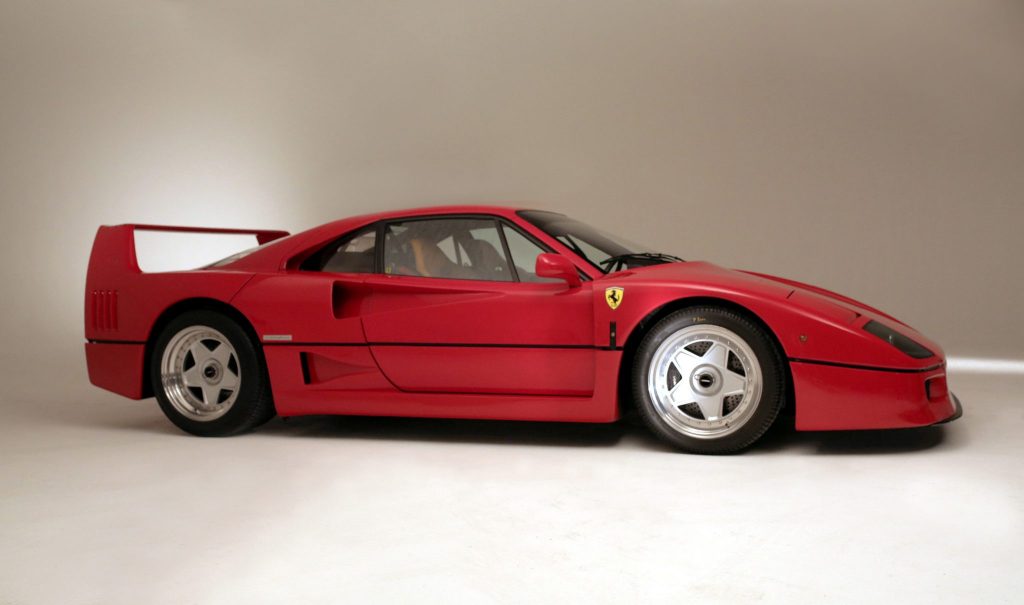 Other Ferraris in the sale include a red 1983 Ferrari 308 GTS QV for £65,000 – 75,000 and a stunning silver – with red leather – 1996 Ferrari 512 TR at £130,000 – 150,000.  And of course the sale also includes another Colton car, one very much in vogue with collectors today and highly prized due to its unusual colour: the Verde Zeltweg (metallic green) 1998 Ferrari 550 Maranello. Like the other ex-Richard Colton entries, the latter will be offered 'Without Reserve'.
The sale will take place on 14 October at the Imperial War Museum, Duxford, Cambridgeshire, CB22 4QR. The motor car sale will start at 12:00 prompt.
All bidding enquiries should be directed to Damian Jones, Sales Manager at H&H Classics, on +44 (0) 1925 210035, email [email protected].  For further press information, please email [email protected]. See www.classic-auctions.com.