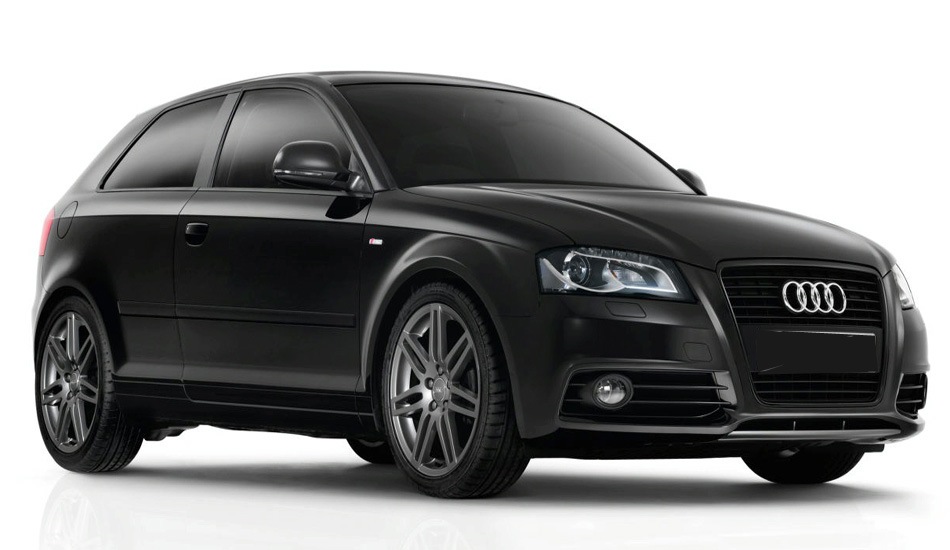 Are you looking for a great ride? Why not choose an Audi? If it is a classy ride you want, an Audi A3 for sale in various dealerships across UK would be a great buy. Audi is a renowned car manufacturer in the market that bespeaks of durability, comfort and stability. If this is your first car, it is only imperative that you learn more about Audi A3s to ensure that you get the satisfaction from what you have been toiling for.
Overall Feel Of The Audi A3
The new generation Audi A3 is definitely built with superior finish and classy feel. The cabin is no longer just a place to sit and drive. Its plush comfort gives you an overall feeling of spaciousness and cosiness which are often lacking in other car brands. Even the backspace and boot areas are generously spacious to hold your dear passengers or personal paraphernalia.
When it comes to steering mechanism, Audi A3 for sale nowadays provides an easy and competent drive that delivers a hushed-at speed. This ensures utmost comfort of the driver and passengers on the road. Accordingly, its ratings with the Euro-NCAP tests prove to be of utmost importance to car owners. It understandably scored high on safety and protection, especially in keeping children and pedestrian safe.
Price-wise, Audi A3 for sale definitely gives more value to your money. Some may perceive it to be a little pricey than economically compact vehicle but if you check carefully how it depreciates much slower than the rest of the brand, you can easily notice that even 3 to 4-year old used ones can still be worth a mere 75-80% of its original cost when maintained properly.
The rising cost of fuel is one consideration that might have also reached your mind. Car owners are on the lookout for a vehicle that is not only classy but also practical especially in fuel consumption. Audi A3 for sale in dealerships nowadays had quite a selection of petrol and diesel engines as well as trim levels. Though the 1.6 FSI comes highly recommended, there are still the 113bhp, 100bhp, 2.0FSI, turbo-charged 197bhp 2.0 and rapid-charge 236bhp 3.2 V6 engines to watch out for.
It is important to note though that all Audi A3 for sale possess alloy wheels, climate control, air conditioning and state-of-the-art CD/MP3 player. Most SEs and Sport models also have body kit that protects them from bumper or rear road aggressions. This somehow guarantees more durability and utmost stability to the vehicle when driven on the open road.
Running Costs Of The Audi A3
If someone tries selling you a car promising zero running costs, be prepared for a colossal rip-off. Running your own car comes with cost. The Audi A3 may sound like a little steeper than other practical brands, however, you need to remember that quality and safety does not come cheap. You can save money though by choosing used Audi A3 for sale in selected dealerships strewn across the UK. Global website of the car brand can also help filter your search to point you to an accredited dealership near you.
Apart from the initial cost of buying a car, insurance, preventive maintenance, and customization efforts must also be considered. Insurance is a must-have for your fallback should something amiss happens. Preventive maintenance services, though regarded as nuisance by many, can invariably alleviate your repairs cost. It also helps to extend life expectancy of your vehicle. Take note that your preventive maintenance regimen is highly dependent on your location, driving skills and climactic conditions. If possible, buy from dealerships which can also offer you extended warranty to lessen cost.
You need to remember that quality driving is often dependent on how you take care of your vehicle. Even if you buy the most expensive brand in the market or a brand new Audi A3 for sale, money is wasted when it is not properly serviced. Your comfort is also a personal take thus, a test drive is also important when thinking of buying one.
Tips in Choosing an Audi A3 For Sale Dealership
Today, you can easily explore various models, scrutinize features and perks, and compare each model side by side according to what matters most to you. Finding a reliable local dealer, however, requires some effort. The best way to do so is to collate at least three within a 10-mile radius near you. Check each of the dealership's size and inventory type, accreditation, services and amenities, current deals and special offers, and its reputation in the market. Reign in your excitement to buy an Audi A3 for sale by doing your research first before negotiating with these dealers. This way, you have more haggling power on your hands to obtain a much loftier offer.