Joining the headlining Colton Collection Ferraris at H&H Classics' 14 October Duxford sale is another car from one of the Grandes Marques, this time an Aston Martin, though certainly not one many would recognise.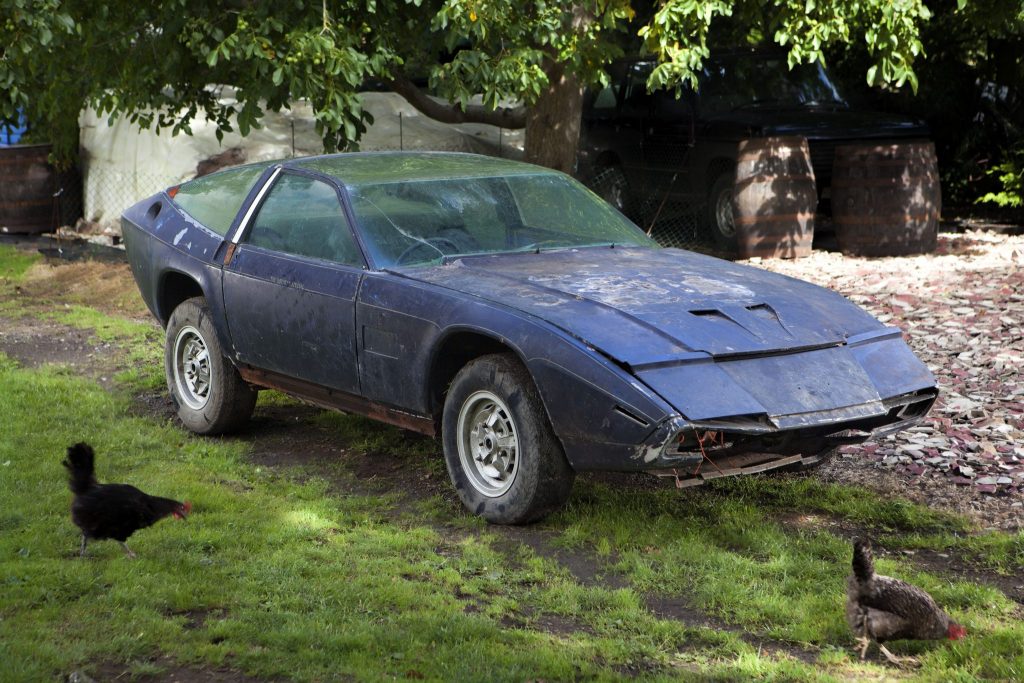 Named the 'Sotheby Special', after sponsor W.D. & H.O. Wills' brand of cigarettes (yes, the 'Sotheby' comes from a short-lived licensing deal with the auction house), the cutting edge lines of the car were by Ogle Design, the Letchworth-based studio also responsible for the Raleigh Chopper bike, Reliant's Scimitar GTE and the Bond Bug.
The Sotheby Special was based on an Aston Martin DBS V8 chassis (DBSV8/10380/R), with outrageous 1970s glassfibre coachwork supported on a Reynolds 531 tubular steel frame. The entire 'glasshouse' is in Perspex. Under the bonnet lies an early prototype Aston Martin V8, while the cockpit is a riot of bright green courtesy of 'banquette' seating for three in hardwearing Moquette – a type of industrial material used on public service vehicles such as buses and trains.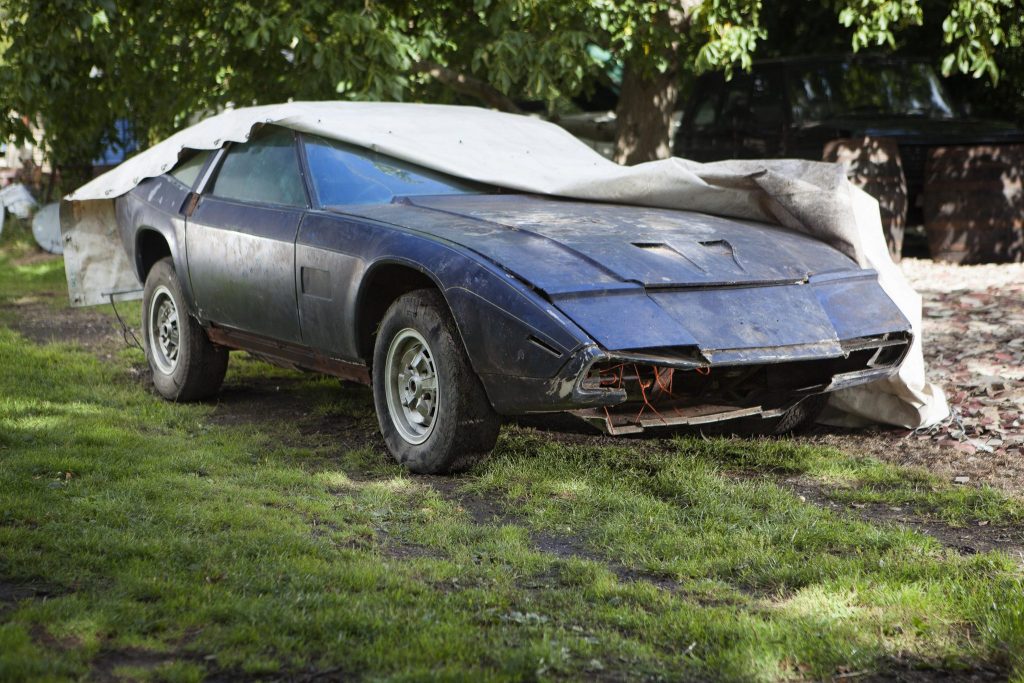 A striking feature of the rear of the car is the strip of 22 rear lights. The harder the driver pressed the brake pedal the more lights were lit up.
The car was built purely for show, was never road-registered and will require much loving care to bring it back to 'Motor Show' condition. A second, fully functioning car was manufactured for promotional duties (later to be repainted in Embassy colours for use by Graham Hill's Grand Prix team) and a third commissioned by a private individual who, once seeing the car on BBC TV's Tomorrow's World, simply had to have one, even at a cost in 1973 of £28,750. At the time the standard V8 Saloon was listed at £8,749.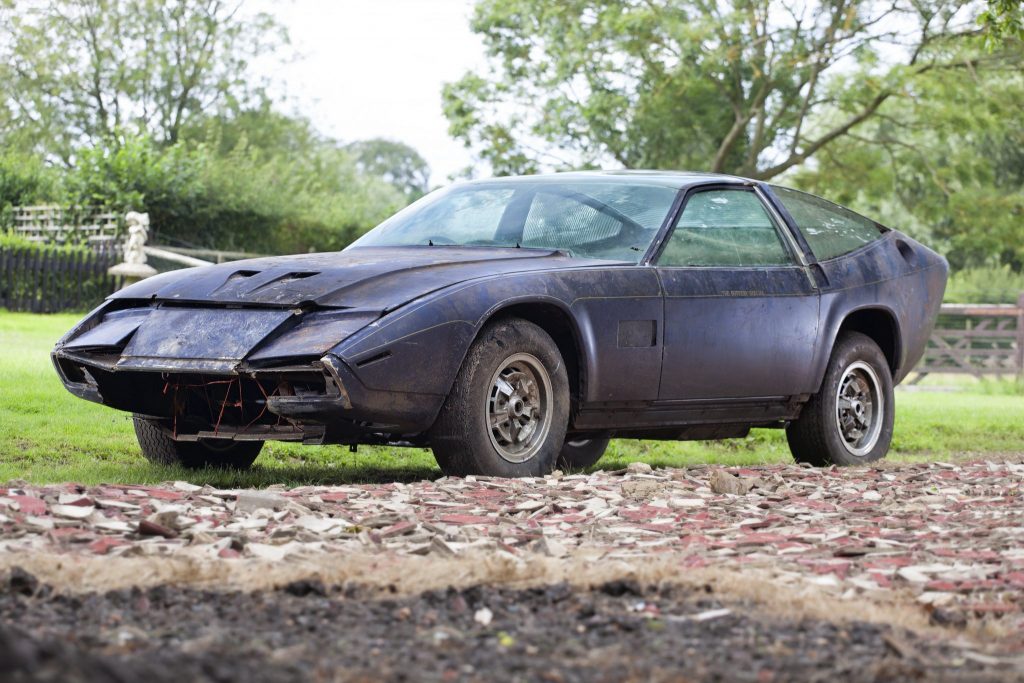 The original Sotheby Special, thought lost for so many years, or confused with the second chassis, was disassembled after it left the show circuit and was then sold and placed in long-term storage. H&H will offer this highly significant car at an estimate of £100,000 – 120,000 at its 14 October, Imperial War Museum, Duxford, Cambs sale.
Damian Jones, Sales Director for H&H Classics comments: "This car will certainly 'light up' our Duxford sale. It's a remarkable car for three reasons: its futuristic design and engineering, its very of-the-period tobacco connection and the fact that as 'barn-finds' go, this one is pretty special. It is a fascinating part of automotive history and we are delighted to place it back in the limelight for which it was designed."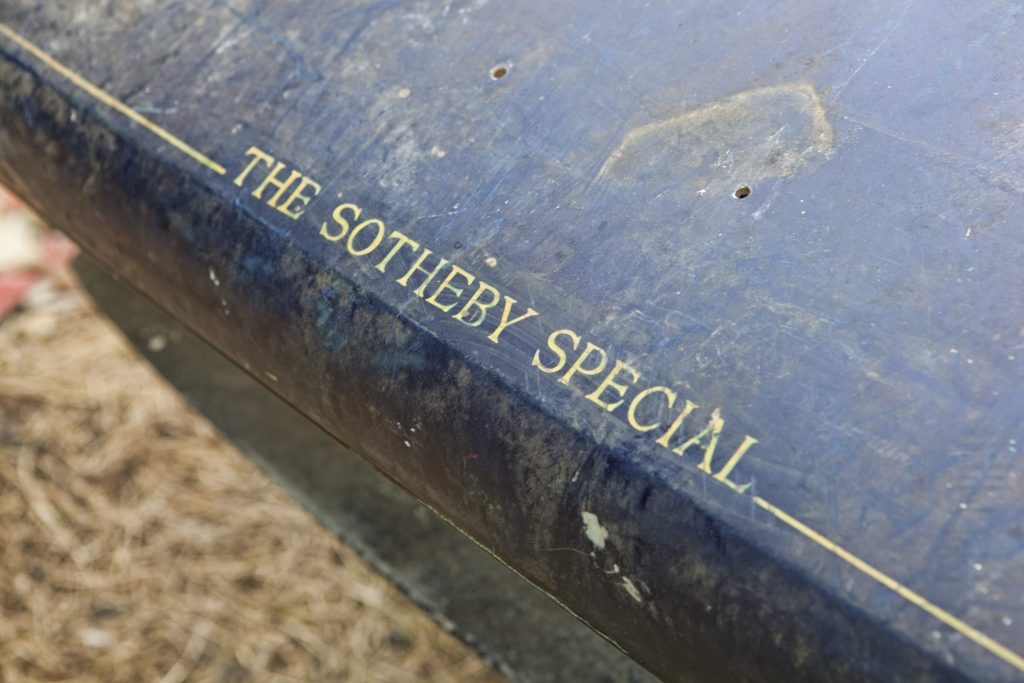 All bidding enquiries should be directed to Damian Jones, Sales Manager at H&H Classics, on +44 (0) 1925 210035, email [email protected].  For further press information, please email [email protected]. See www.classic-auctions.com.
A selection of high-resolution photos can be downloaded from http://1drv.ms/1UHkhUB