The MEV Rocket is one of these fresh Ariel Atoms styled kit cars, and that is not a bad thing at all. The MEV Rocket is very much the new version of the Lotus 7 in the sense that its cutting edge and a real beast of a track car which also then goes on to be a pretty impressive road car.
The MEV Rocket is a mid engined ford focused based kit car that is built to be as light as possible with its exoskeleton design and this means that you have a few body panels missing like the side panels. So I would definitely not be checking text messages while driving because if you drop it will end up scattered across a Derbyshire country lane.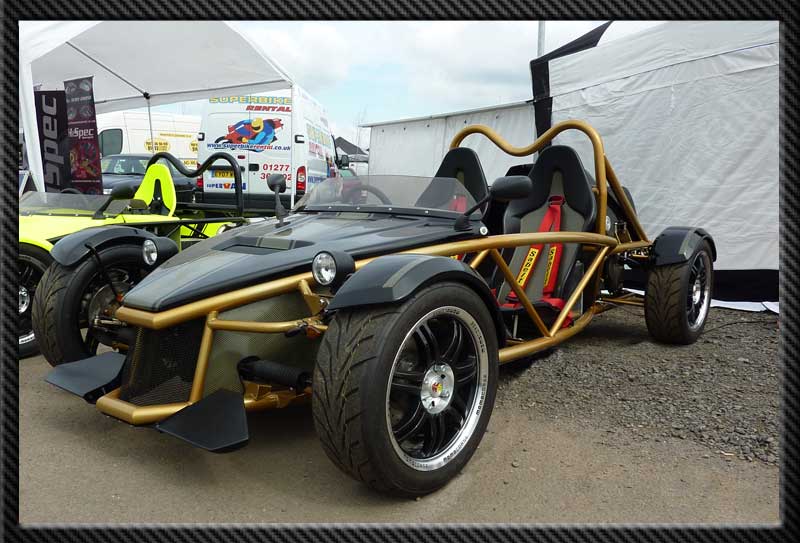 The MEV Rocket is now available in several countries, and this is because it's easy to build and there is a huge following of them online, which then goes on to have a lot of support by enthusiasts who lurk around the MEV forums and give advice and tips on how to build one to a very high standard.
The MEV Rocket is pretty well totally culled from a Ford Focus which, as you know, is a state-of-the-art saloon car that has been the UK's top selling car for the last few years. Which makes it a donor car that is bang up to date with many modern features and while the parts are not needed to build your MEV Rocket, the rest of the parts can be easily sold on eBay to help recover your costs.
The cost of buying the donor Ford Focus is regularly around the £1000 marks and after selling all the parts you don't need like, doors, seats, instrument panels, glass, air bags, etc. you sometimes make all of your initial outlay back, which is always extremely helpful in any kit car build.
SO what bits do you need to build your MEV Rocket from the Focus?
The engine and gearbox complete with ECU
Engine bay wiring looms
Sensors and diagnostic port
Drive shafts
Front hubs
Radiator and fan
Engine mounts
Fuel pump and fuel gauge sender unit
Header tank
Brake fluid reservoir
Steering column
Column controls
Ignition switch
Steering wheel and pedal box
Rear callipers and discs
Handbrake mechanism
Gear change mechanism
Exhaust manifold
Seat belts
Wheels and tyres
The Focus 1600 engine produces 100bhp @ 6000 rpm which in a car weighing under 500 kgs which equates to a power to weight ratio of about 212bhp per tonne, which is not to be sniffed at.
This power to weight ratio is definitely what makes the MEV Rocket live up to its name and make it very lively on the road and the track.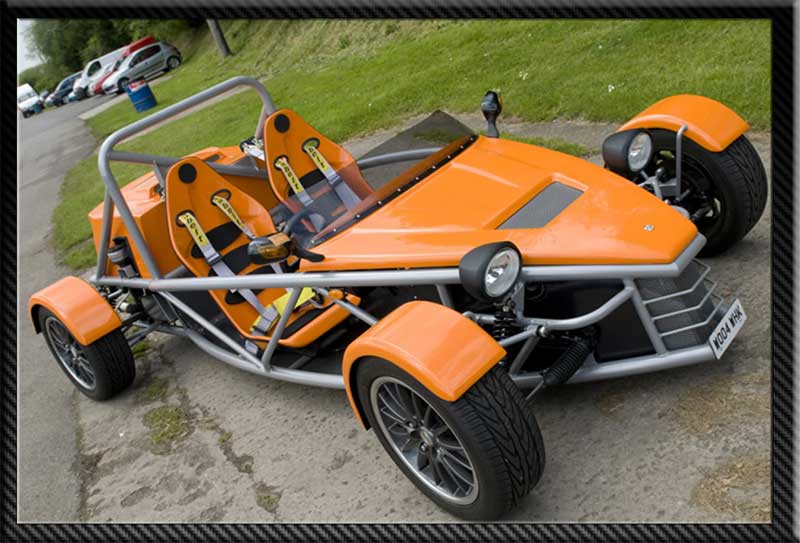 The driving experience of the MEV Rocket is very much as you expected. It's truly quick and although 200bhp is not massive, it does make it to have a 0-60 time of six seconds and its handling is fantastic, extremely smooth and with the exoskeleton chassis you have a strange feeling of being very safe but yet have that strange urge to stick your hand out of the side of the car and want to touch the tarmac.
The MEV Rocket is not exactly a practical kit car to own with the open sides you would not want to drop your sunglasses or your wallet, and although there isn't a windscreen, there is a little wind deflector, which does a great job of deflecting the wind out of your eyes, and I am hoping that it would do the same for the rain. I, however, always wear a motorcycle helmet when in kit cars as a bee in the face can really spoil your day.
MEV Produced the Sonic 7 as a response to all the enquiries about the MEV Rocket with more body panels. You will soon love the MEV Rocket When you hear the price of the Rocket is only £3999 + VAT, and I can assure that MEV reckons you can get a road legal car on the road for £7K, which is pretty impressive considering how much car and of course fun you can get from such a small outlay.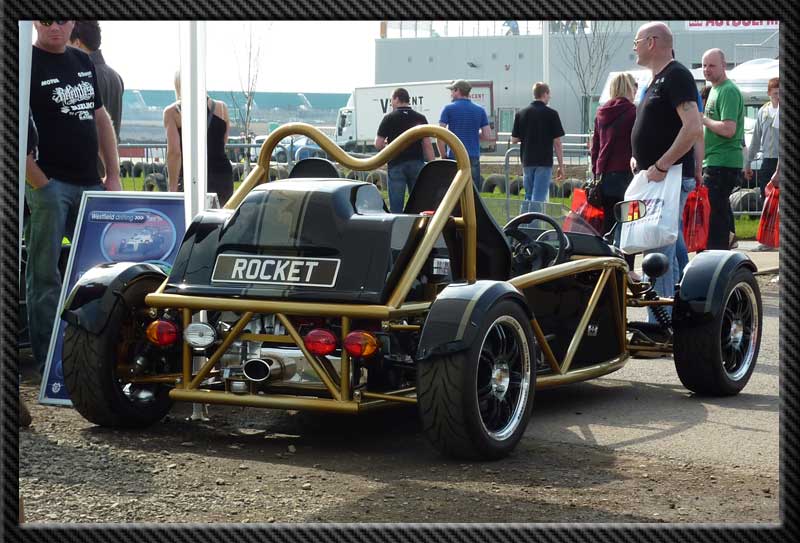 There are lots of add-ons and extras you can add to the bill and like any kit car, you can go on to spend a lot more money than you anticipated but one thing I will always recommend doing when building any kit car and that make sure you use as many new parts as you possibly can as you will find that your reliability increases, and you won't get as many breakdowns as you would normally get.
I have always loved the MEV Rocket and when I am at Stoneleigh kit car show this weekend, I will as normal be drawling over the MEV stand.
For more information on the MEV Rocket, please visit www.roadtrackrace.co.uk