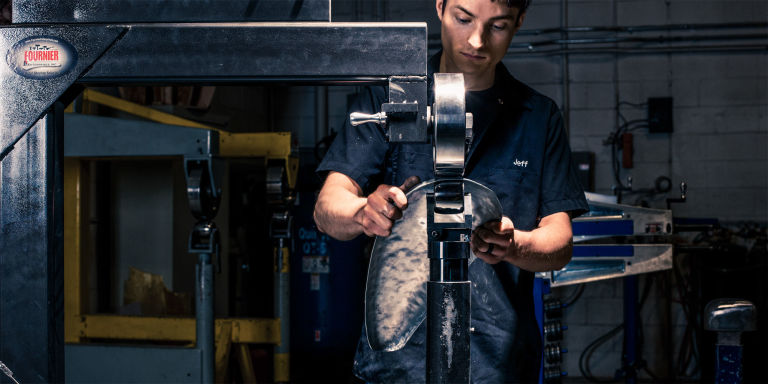 When you think about the body panels on our modern day shopping boxes, we start thinking about the big robots in clean factories where everything is spot welded and hydraulic presses shape the panels. However in the days where cars were bespoke and things were a whole lot different.
Back in years gone by the complicated sheet metal shapes were created with the help of something called an English wheel which is basically two rollers that sandwich the metal sheet between them.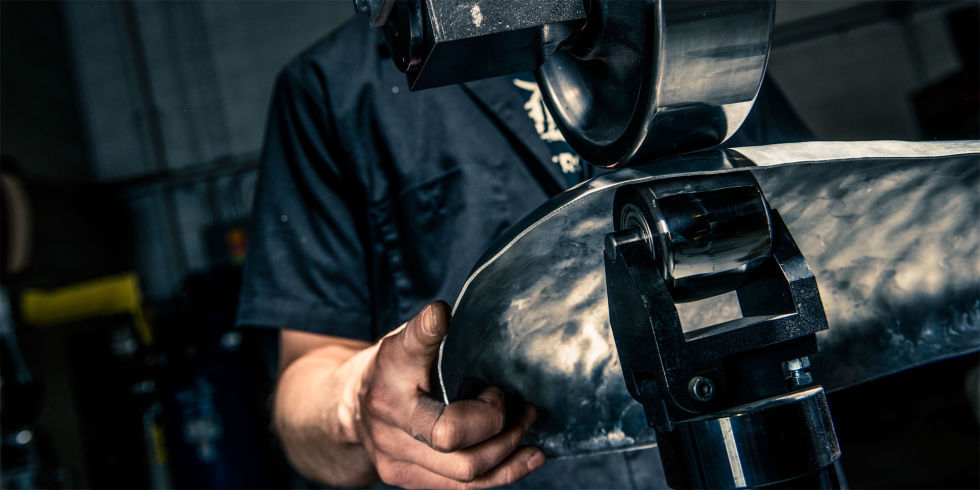 By adjusting and controlling the pressure of the rollers over the metal and having a selection of profiles for the rollers a skilled craftsman (or woman) can take this very basic tool and create and shape the contours of body panels.
This lost art is only really used by people who restore really old cars or doing one-off custom projects, but I have to say it really is fascinating to watch. Just take a look below at this video to watch this flat sheet of metal transform.