World's First Supercar Made Entirely From Titanium
The Vulcano Titanium is a one-off creation from Italian design house ICONA which was inspired by the world's fastest plane, the Blackbird SR-71.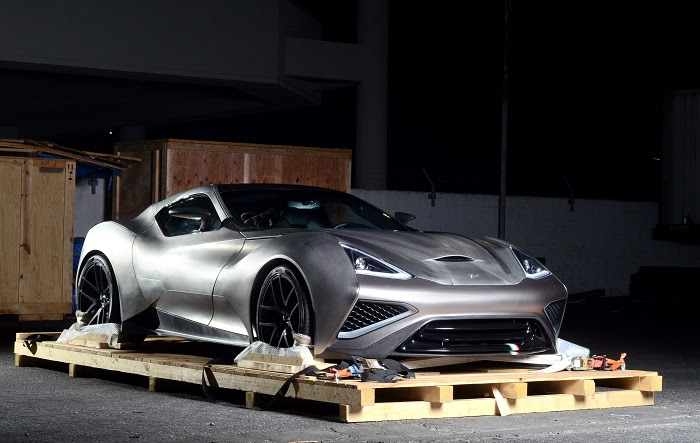 The naked titanium body is a sculptured work of art which took more than 10,000 hours of hand-crafted work to create.
The Vulcano Titanium was built by CECOMP, an Italian coachbuilder with a long history in the domain of motor racing whilst the powertrain is the work of Mr. Claudio Lombardi, ex-Scuderia Ferrari director and mastermind of numerous world champion cars, and Mr. Mario Cavagnero the man behind the Lancia Racing Team.
The Vulcano is capable to be tuned to well over 1.000 horsepower should the owner demand it, and can accelerate from 0 to 60 miles/hr in 2.8 seconds and 120 miles/hr in 8.8 seconds. With its bare handcrafted titanium body, this beautiful and voluptuous 220 mile/hr hypercar definitely brings together the Beauty and the Beast!