The freestyle buggy kit car is one of my favourite kit cars, and this is purely because I've been an owner of one for nearly 10 years now.
The freestyle is a mini based kit car. It uses the front subframe from the mini, and that is bolted to the back office space frame chassis The front of the freestyle buggy is using modified mini top arms with an inboard coil over suspension setup.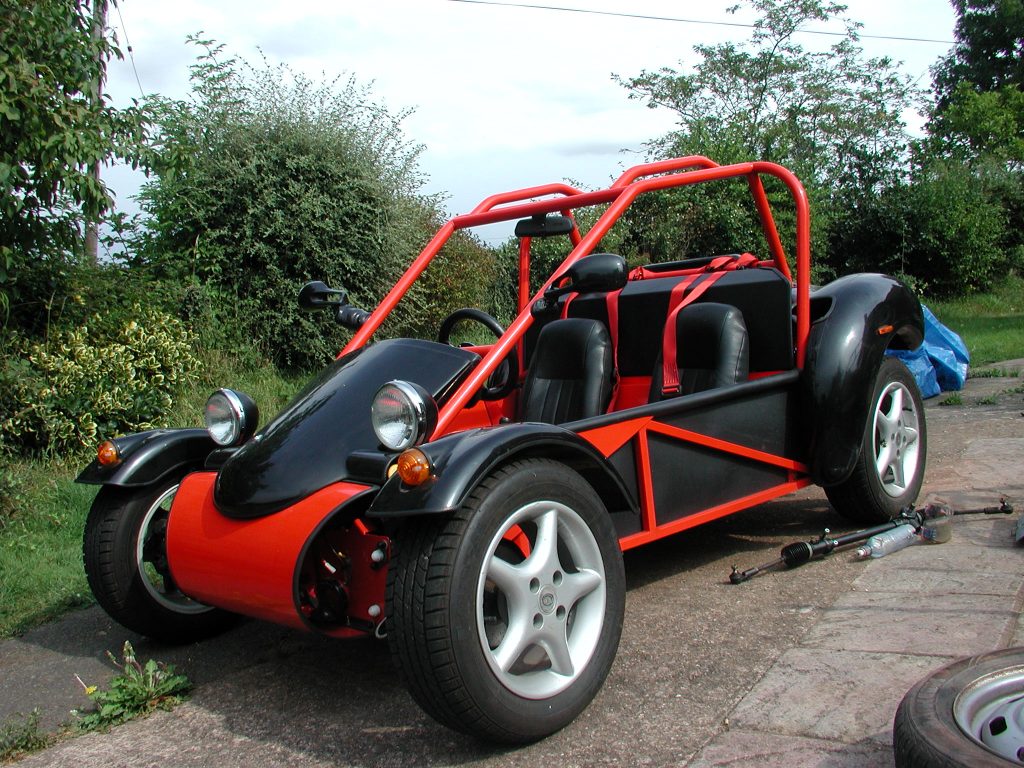 The freestyle buggy is a two seater exceptionally light and has pretty good performance and handling abilities. Mine started off as being a bit of an off-road kit car but over the years it has evolved into a bit of a track our and is a whole lot of fun through the lanes.
I've set mine up to be on low profile tyres, stiffer suspension and a high-performance Mini 'A' Series engine, which is producing around 85 bhp at the wheels and has an estimated bhp of 105 at the flywheel, when the kit car only weighs 520 kilos it really does perform well.
The freestyle has been around for a long time now and has had many owners in the past when I first got involved with the freestyle it started off being a longing to THE engineering and he then sold out to Dave Smart, who started the Funbuggies brand.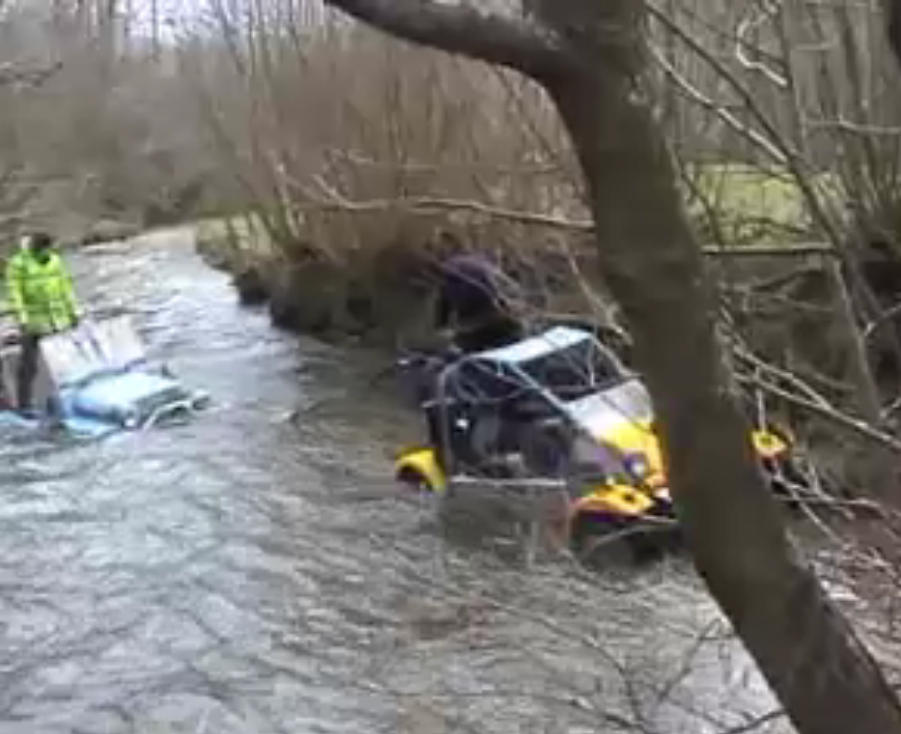 The freestyle kit car has not been available from the manufacturer for some years now, and this is a real shame. However, the freestyle does come up on eBay fairly often and there are a lot of chassis floating about. So don't let this put you off as you can still find them around.
The freestyle is quite a quirky kind of kit car. Some people love them. Some people hate them, but it goes without saying that the freestyle is a head-turning kit car and driving around any town centre or simply on the motorway, people stop and stare and one of the things, which makes it a brilliant kit car is that the kids love it. They like to climb all over it like a big climbing frame and when kids like it the parents follow, and I often get chatting with like minded petrol heads.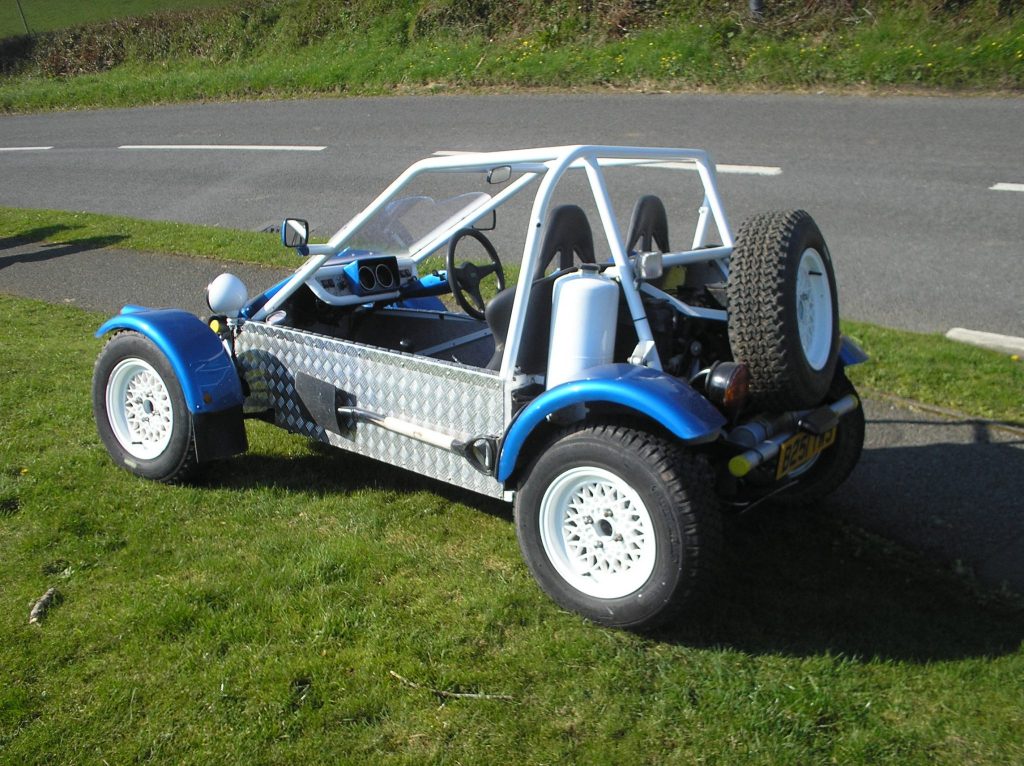 Over the last couple years, a few of the freestyle owners have converted their buggies to run on the MG TF K-series engine, which is producing some massive performance and taking a sprightly fun quick car is being an absolute monster.
I've had the pleasure of being taken around in an MG TF freestyle and all I can say is that it was quick and boy does it handle.
The freestyle, in my opinion, is one of the best entry level kit cars into the industry. I'm not an engineer or a mechanic I have basic skills, and yet I have managed to build and rebuild my kit car numerous times and is still in tip top condition. I've picked up a great deal of skills along the way I can now weld, do bodywork, and I've even done quite a lot fibreglassing as I had a couple of accidents where I went through hedge's fences, and into the back of another freestyle.
I've driven my freestyle buggy all over Europe in 2005 I drove from Milton Keynes right down to Salou in Spain and then in 2006. I drove from Milton Keynes again to Poland, but we went a long way around it was a truly exciting trip, and I would love to do it again sometime soon.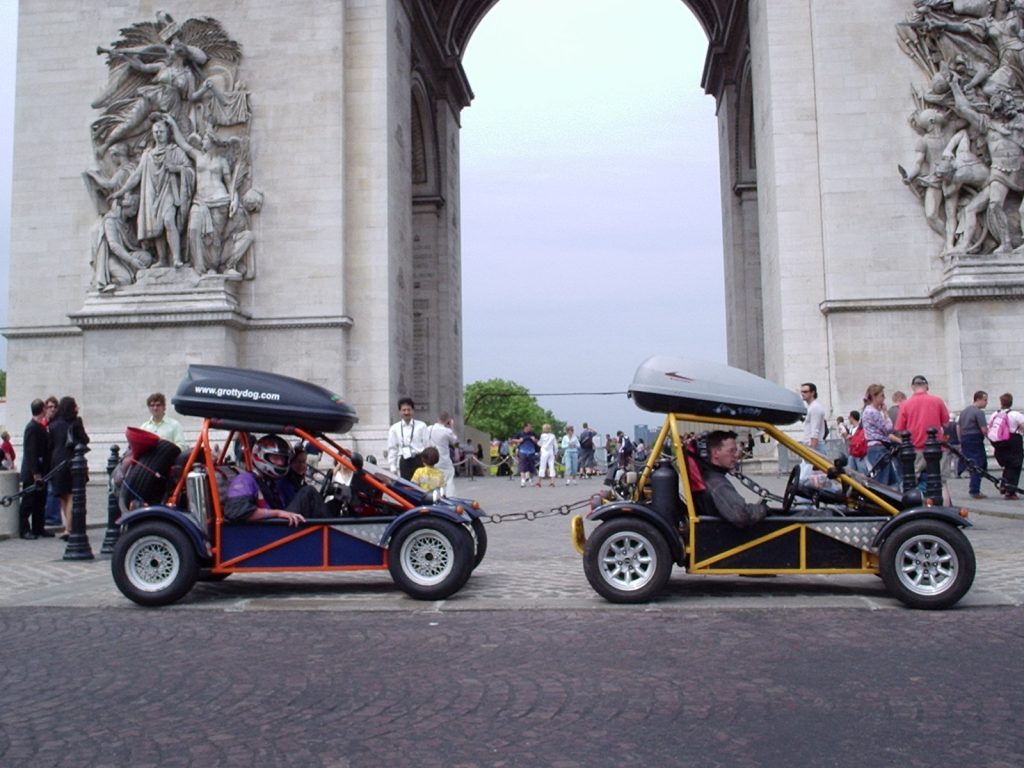 I am petrol head through and through and whenever I start the freestyle my hair stand on end, and I get the buzz. It handles like it's on rails it outperforms and accelerates like any hot hatch it keeps up with traffic and is nimble enough to get past slow traffic.
The freestyle kit car was at the time. One of the cheapest kit cars to build you could buy the kit and get on the road for about £ 3500, which is not a lot of money, considering the amount of fun that you are buying. Nowadays, you can pick the kids up and get a semi-built one for around £ 1500, and you can get a lot for it.
The freestyle is a type of kit car I feel will never die is looks are ageless is performance is pretty damn good and the handling as I mentioned previously is fantastic. I've never had the intention of getting rid of mine as it is a whole lot of fun, and it has played a massive part in my life, and so mine will never get sold.
As you can tell I'm slightly biased about the freestyle kit car, and that is partly because I also own www.muddybuggies.com, which is a road legal buggy owners club.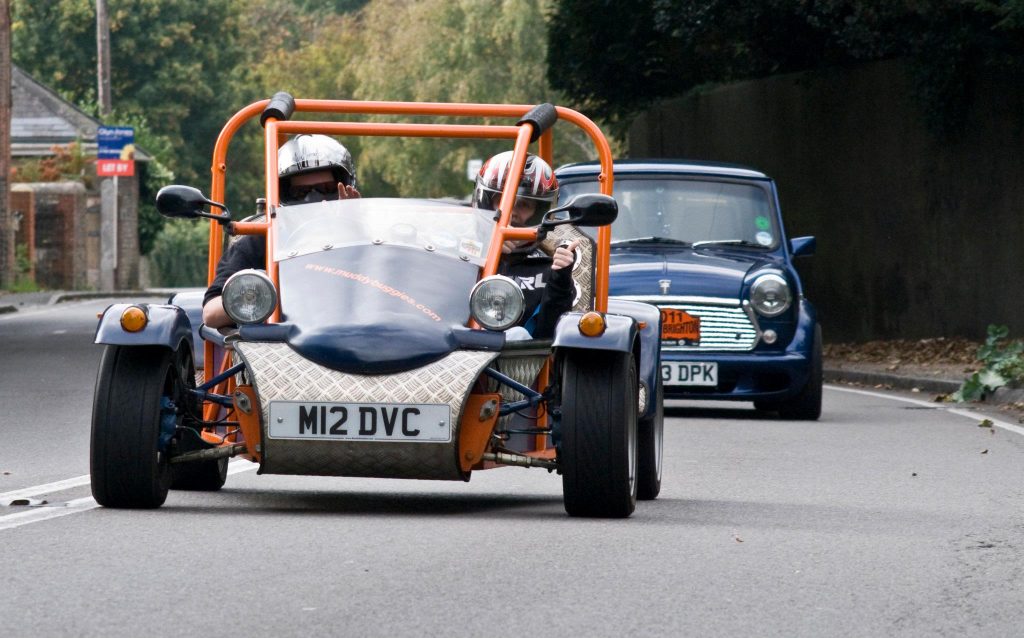 Since owning the freestyle kit car I've been involved in the kit car industry, and this is what spurred me on to create this site has I'm a complete petrol head and love anything with an engine. If you have any questions or would like to ask me about the freestyle, then, please contact me a bit more than happy to help.