What happens in Vegas, hopefully, should not just stay in Vegas but happen elsewhere.
When you attend SEMA (Specialty Equipment Market Association) you must make sure that you empty whatever imaginative juice you have in your cup. It is essential so you could absorb what the 'artists' made of their rolling sculptures.
Surely, when you think of modding cars the first thing that springs to mind is to change the wheels; make the exhaust louder or paint it with a hideous shade.
Not in SEMA. Here you will find hotrods in the very sense of the word. But not typical muscle cars and classic American metal with big engines. We are talking about mutant cars. We'll get to that in a bit.
And we have quite a few examples to show you.
1.) Custom BMW 3.0CSL Batmobile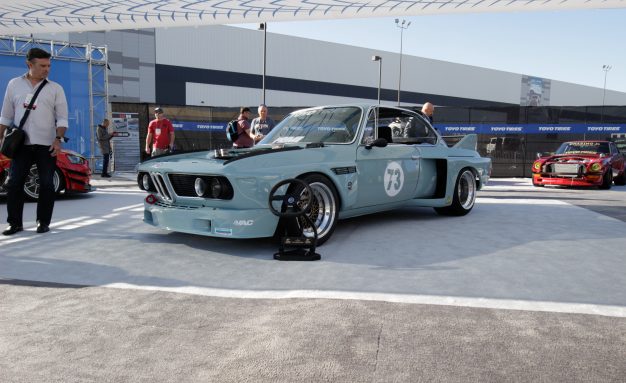 BMW built 1265 examples of the original car back in the '70s for homologation purposes. But only 110 were seen off the factory with the "Batmobile" aero kit. That means if you want one, you will want to have to sell your children – and your wife for good measure.
However, Willy Izaguirre, the chap who owns this immaculate example, refuses to part with his wife and kids. What he did, then, is to make his own Batmobile. It started out as a dilapidated 1973 3.0CS coupe. Then he added the powertrain from an E46 M3. I say excellent choice. A true BMW trademark, it being a naturally aspirated inline-6 bolted to a ZF manual six-speed box. Except he added a Precision turbo to up the horsepower to 550.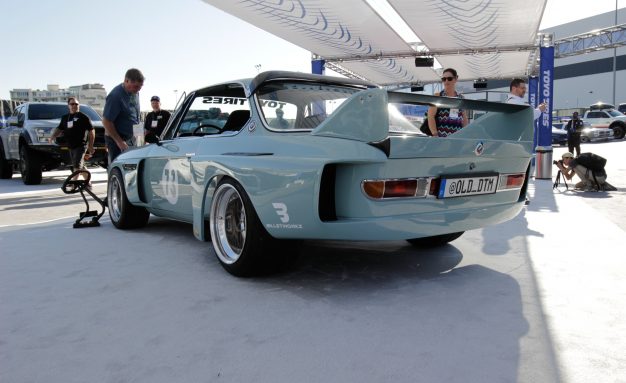 The car is completed with 17-inch BBS wheels in true DTM fashion.
2.) Chrysler 300 V10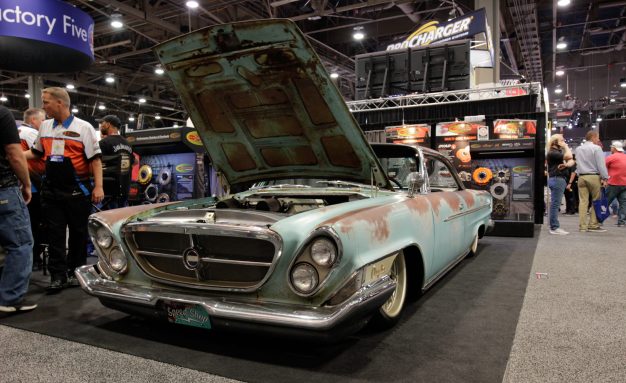 This car gives me the creeps. It reminds me of that car in Jeepers Creepers. I know that car is an Impala. But look at it. Its patina is something only a monster would love.
It even has a monstrous engine. It won't be everyday that you see powered by a Hemi. But this takes strange toa whole new level in the form of an 8-litre V10 from the Viper. What's equally scary is that it's linked to a BorgWarner T-56 manual tranny.
This 1962 Chrysler 300 would be a perfect addition to the Halloween cars we just made. Too bad that's over.
3.) A mishmash of parts 1972 AMC Javelin
Does the Ring Brothers give  a ring? They are muscle gurus who create some of the most beautiful hot rods that ever set foot (wheels?) on pavement.
At SEMA, they made Prestone a nice 90th birthday gift. It is a 1972 AMC Javelin AMX. Underneath the black and yellow paint lies a supercharged Hellcat V-8. Yes, that fire-breathing Hemi in the Challenger. However, in the Challenger Hellcat it 'only' makes 707hp. In this Javelin, it has been tuned to produce 1100 hp and all that power is to put to the ground via a Chevy automatic transmission and rear end.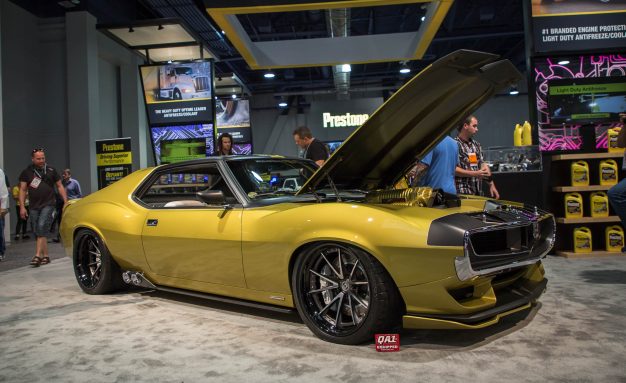 That many horses need serious stopping power. So the brothers  Ring got the brakes for Baer with 6-piston calipers.
As if that is not jaw-slackening enough, the Ring Brothers also made an impeccable interior. And those wheels…
Yeah, you know what it is. Everything I do, I do it big… Black and yellow, black and yellow, right?
4.) Plymouth Air Radial aka Dumbo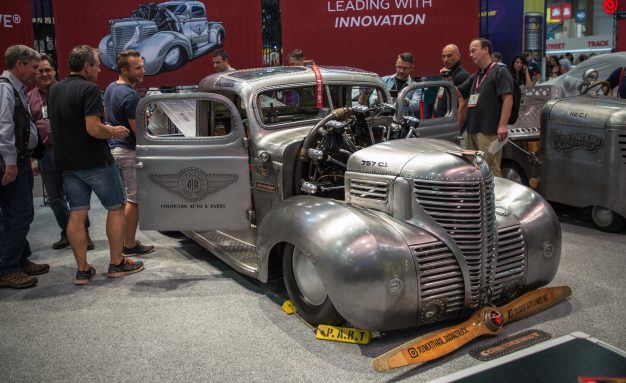 Elephants can't fly. Dumbo is a dumb movie, anyway. Hence, the title. But that mustn't stop Colorado Auto & Parts in Denver to try.
What they have is a forgotten 1939 Plymouth truck and a seven cylinder Jacobs radial engine from a Cessna. The engine is not only the thing that screams "aircraft". The interior is filled with items a vintage air pilot might enjoy. Then we have rivets on top of rivets on top of rivets.
Its astonishing how much our perspective has changed thru the years. That 7 -cylinder engine produces 300hp and displaces 757ci  or 12.4-litres for the mathematically challenged. And then we have, today, a Mercedes-AMG V-8 that displaces only 4.0-litres and makes 503 hp. And we wish it would go a bit faster.
5.) Crate Engines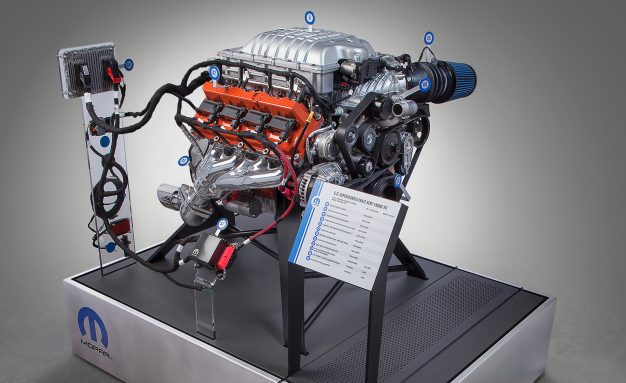 What is a hot rod without a heart transplant? And we should thank those makers who continue to build engines for folks like us. Normally, engines are from General Motors, Ford, Toyota – don't laugh, somebody in Japan has swapped out the V12 in his Rolls-Royce for a 2JZ-A80 or the Supra's inline-6 because he said the engine was stouter and stronger than a BMW-built V-12 – and, well, BMW. But now you can have the Hellcat's 707-hp engine in a crate. Rejoice! You can now Hellcat whatever the hell you want Hellcat-ed.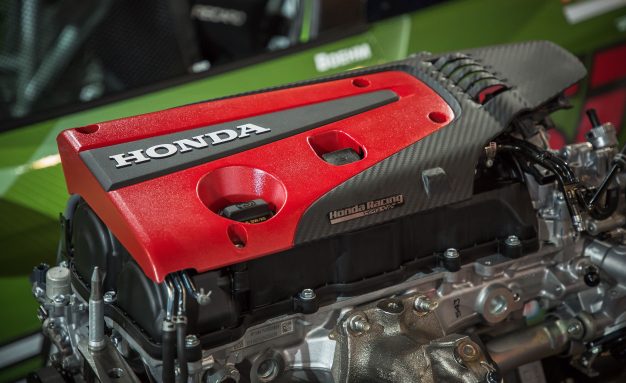 Then there is the Honda Civic Type-R's engine but Honda will have you sign tons of papers to make sure that the engine will only go in cars built by Honda or Acura. Which means we won't be able to see a K20C1 engined Toyota 86 to duke it out with a Ferrari 458 Italia powered Toyota 86 – which looked rather nasty. Boo Honda! Boo!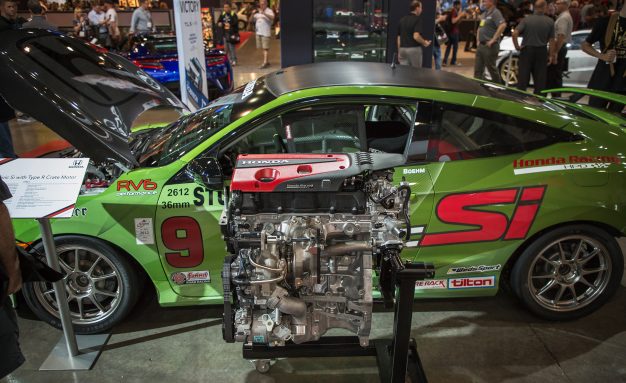 SOURCES: