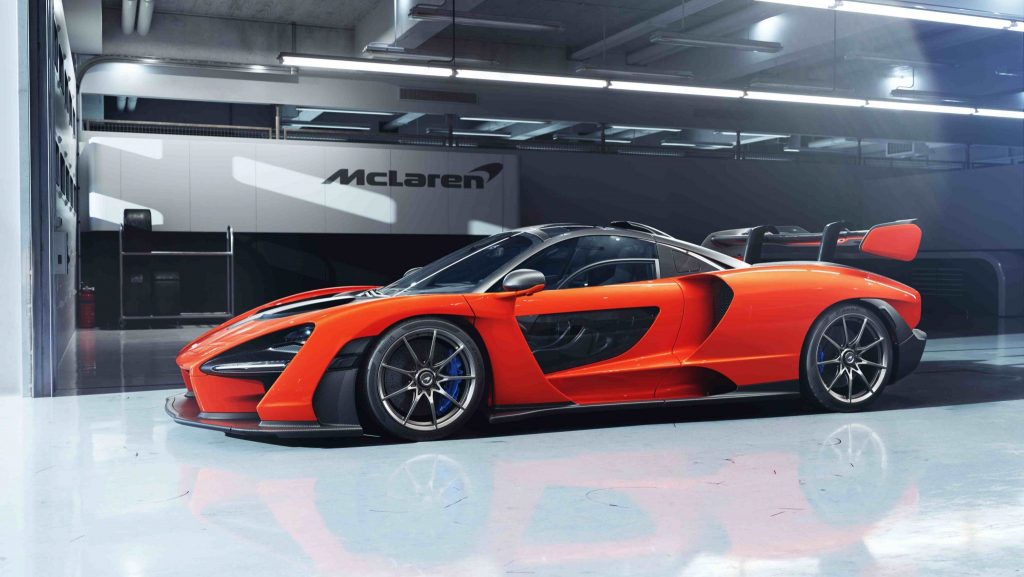 McLaren has just unveiled the Senna supercar. But we're not going to talk about it. Because if you were paying attention, you already saw that Danny has told you everything you need to know about it. A bonkers track-only hypercar.
Instead we are going to make wishes to Santa or the Tooth Fairy. The holiday season is here and nothing can be greater than giving your dad a supercar or a superbike this Christmas. Yes, we are hardworking petrol heads but we need to be pampered, too.
Let this be a tribute to Danny since he just had a baby girl and let this also be my announcement to the world that my wife is pregnant with our third child. I love kids – and making them, too. And to all fathers – and non-dads who are looking for a gift idea for dad – this one's for you.
This is not your typical list. We'll be mixing the best 2-wheels and 4-wheels on the planet. Because I'm a father and these are on my wish list. Also because, above all else, this is my list. But I bet you would love it, too. Now, if only Santa was real – don't tell the kids.
So, here goes… My sort-of-grown-up Christmas list:
10. Ferrari 458 Spider / Speciale A
There is a new one called the 488 GTB and it just won this year's Motor Trend 'Best Driver's Car'. It is much faster than the 458 because it has turbos.
Regarded by many as the best maker of super cars, I rarely fall for Ferraris. Aerodynamics seem to compromise what would've been beautiful cars. The F430 looked like a bar of soap; the Enzo resembles a mosquito. But the 458 is just such a looker especially when top down. And in yellow.
9. Chevrolet Corvette Grand Sport C7
The true American sports car with 460bhp from a naturally-aspirated V-8 and flanks, winglets and body kit from the much faster Z06. It looks like what would've been a lovechild of a Ferrari F12 and a Camaro after one night at Hooters.
It is not the last word on luxury and refinement but the ride and handling is just immense. It has magnetorheological (magnetic ride) suspension that adapts to any road surface which means you can use it everyday. And oh, my old man always wanted one.
8. Harley-Davidson Night Rod
Sometimes, daddies would just want to pretend being Batman.
7. Ducati Panigale V4
When we don't feel like pretending to be Batman, we like to go out in style. Nothing says style better than than Ducati's latest offering which just happens to be awarded the 'Most Beautiful Bike' at this year's EICMA.
6. 1969 Pontiac GTO 'The Judge'
It is not a super car. But you have to give credit to the progenitor of the Muscle Car era. The 1969 Judge is the most iconic and arguably the most beautiful GTO ever made. It is powered by a big V-8 displacing 400 cu. in. – 6.6-liters for the mathematically challenged. Nothing is more attractive than being able to buy The Judge.
5. Lamborghini Aventador LP 750-4 SV Roadster
In Lamborghini parlance, SV means super veloce which is super fast in English. This brute has a mighty V12 and a face tearing 742 bhp. It also comes without a roof so it can actually tear your face off.
4. 1966 Ford GT40
A newer GT is powered by a ballistic twin-turbo V-6 but I would love to get a feel of how a Ford defeated a Ferrari in a race and a beauty pageant at the same time.
3. Porsche Cayman GT4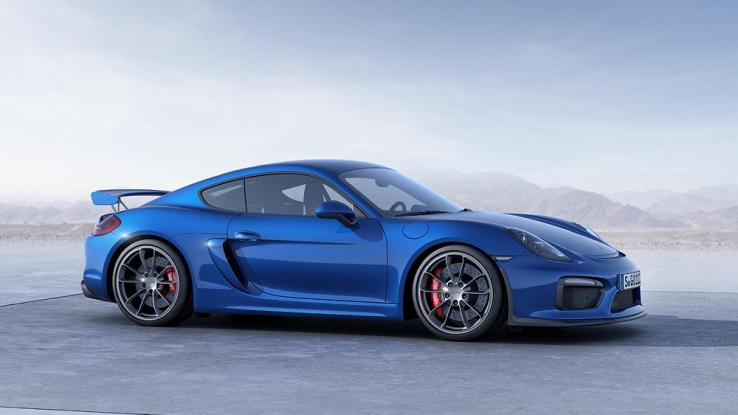 The last naturally aspirated – and flat-6 powered – Cayman. It also only comes with a 6-speed manual transmission. Enough said.
2. Ford F-150 SVT Raptor
Aside from Formula 1 and NASCAR, dads also love monster trucks. But stars in Monster Jam like the Bounty Hunter are illegal in public roads. We would like this instead. It is the closest thing with its big wheels and a fire breathing V8.
1. Alfa Romeo Giulia / Giulia Quadrifolgio
Just look at it. It is voted the 'Most Beautiful Car' of 2016 and it will stand out in a sea of Germans. It is also recently awarded Motor Trend's COTY (Car Of The Year) and placed 6th on Motor Trend's Best Driver's Car awards. Mind you, 6th is a very respectable place when you are the only saloon in the realm of sports cars and supercars. It is also included in the '10 Best Cars' by Car and Driver magazine. It also won BBC Top Gear's Car of the Year in 2016 and Popular Mechanic's 2017 Super Sedan.
It has many accolades and don't you forget that Alfa has just this car for a year and did something Jaguar, Lexus, Cadillac and Infiniti have been trying to do for decades: Build a better car than BMW, Mercedes-Benz, and Audi.
The best part is that the base 2.0-litre petrol and the diesel – to some extent – drives and rides like the Quadroformaggio even without the mutilated Ferrari 488 engine. Don't tell Ferrari I told you. This is what you get when you have a passionate Sergio Marchionne as your boss and when you have a chassis engineer whose recent project was the 458 Speciale and a design team from Ferrari and Maserati.
And because we're fathers, the Alfa can sit the wife and three kids and have a boot for a weekend getaway. The company that made historically beautiful cars with soul, which made Enzo Ferrari start his own company and made BMW make excellent driving cars is reborn. Nothing says "daddy" much better than the Giulia. Alfa is back in the game.