The order book for one of Caterham's most extreme variants of the legendary Seven sportscar, the Superlight R500, has closed.
Production of the final R500 – number 174 – finished at Dartford on 7th July and is destined for Caterham's distributor in Peru, South America.
After accumulating blanket five-star reviews following its launch in 2008, the 2.0-litre, 263bhp firecracker, which is capable of reaching 60mph in just 2.88 seconds, later starred on Top Gear TV's test track by setting a time of 1:17.9 – nearly half a second faster than the Bugatti Veyron – while also scooping its Car of the Year award in the same year.
Despite the extreme nature of its performance and character, the R500 remains one of Caterham's most popular models ever, attracting buyers from around the world. Its place in the garages of several celebrity customers confirmed its legendary status.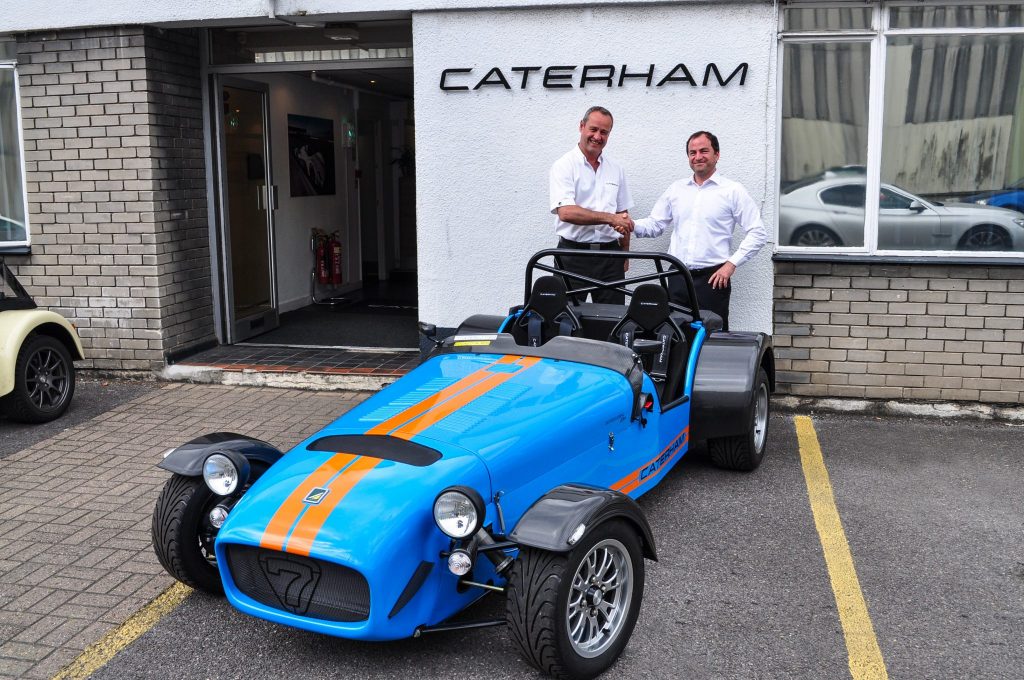 As well as attracting recognition for its handling and performance, the Superlight R500 was replicated by model maker, Matchbox, and was produced as a remote control car by Marks & Spencer. It was also recreated for several computer games so that younger enthusiasts could experience the two-seater sportscar in the well-known white and orange striped livery, made famous by Top Gear's The Stig.
Caterham Group CEO, Graham Macdonald, said: "If Caterham wasn't already firmly on the map as one of the world's best-known British sportscar makers, the R500 certainly helped us to cement that position.
"It was a landmark model for us in many respects; its performance on the road and track was matched by the impact it had on our brand. It brought new technologies to the Seven range and was the first production Caterham to adopt a sequential gearbox.
"To some extent, it represented the start of a new era in which Caterham stepped into the 21st century, but it perfectly encapsulated Colin Chapman's original ethos and harnessed our determination to provide accessible fun like no other."
The largest export markets for the R500 were Japan and Italy, followed by France and then Germany. In total, nearly 50 per cent of vehicles found homes overseas.
Until 2013, when the supercharged Seven 620 R was launched, the R500 remained the fastest and most focussed Seven ever produced. The newer model provides an additional 47bhp as well as a multitude of other technical and aesthetic enhancements over the older model.
For more information, visit www.caterhamcars.com or call Caterham South on +44 (0)1883 333700 or Caterham Midlands on +44 (0)1455 841616.