Silverstone Auctions will hold its inaugural Porsche Sale on 25 October – and among the 57 high quality cars will be a mouth-watering selection of the brand's most celebrated and desirable lightweight 'RS' 911 Rennsport variants.
The auction house is delighted to present an 'early 500' 1973 2.7 Carrera RS Touring at the sale, which was the very first Rennsport road car of its kind to be created. The homologation-special was born from the necessity to take the Porsche 911 racing and had the philosophy of "reduce weight and add power", which is still evident in modern-day 911 RS models.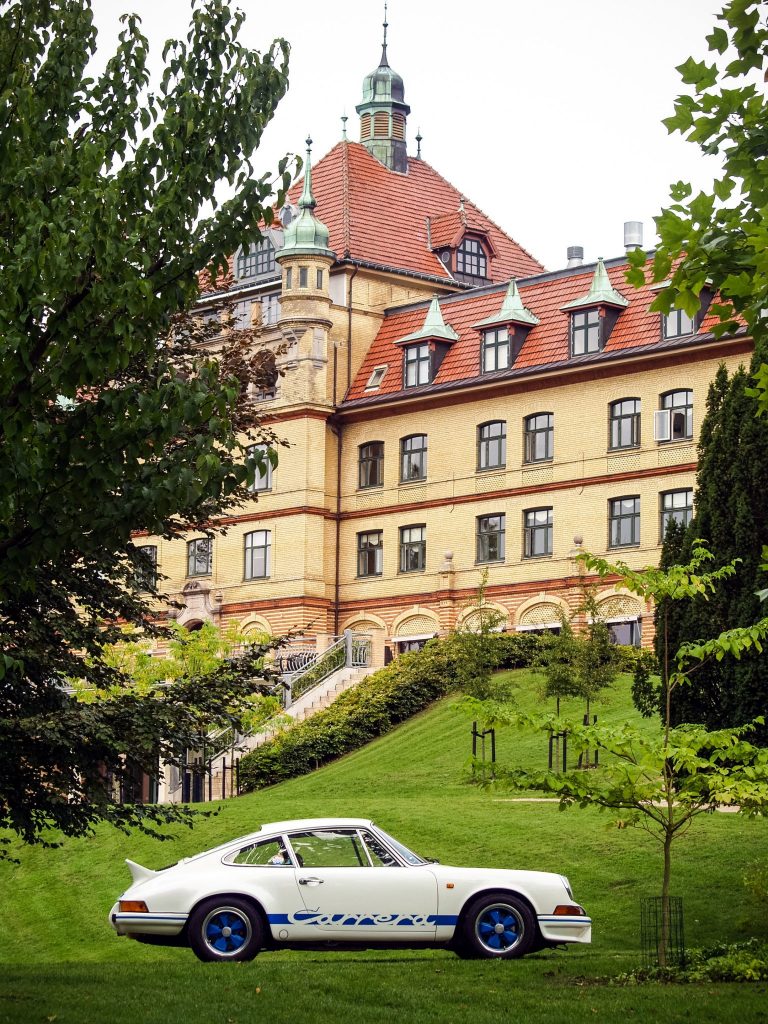 The Touring specification 2.7-litre 911 Carrera RS in The Porsche Sale is a left-hand drive example that has spent a vast amount of its life overseas. The car benefits from a recent restoration and is a credit to its former Porsche enthusiast owners. It will be auctioned with a guide of £375,000 – £425,000 and comes complete with its original engine block, tool set and sales brochures from the era.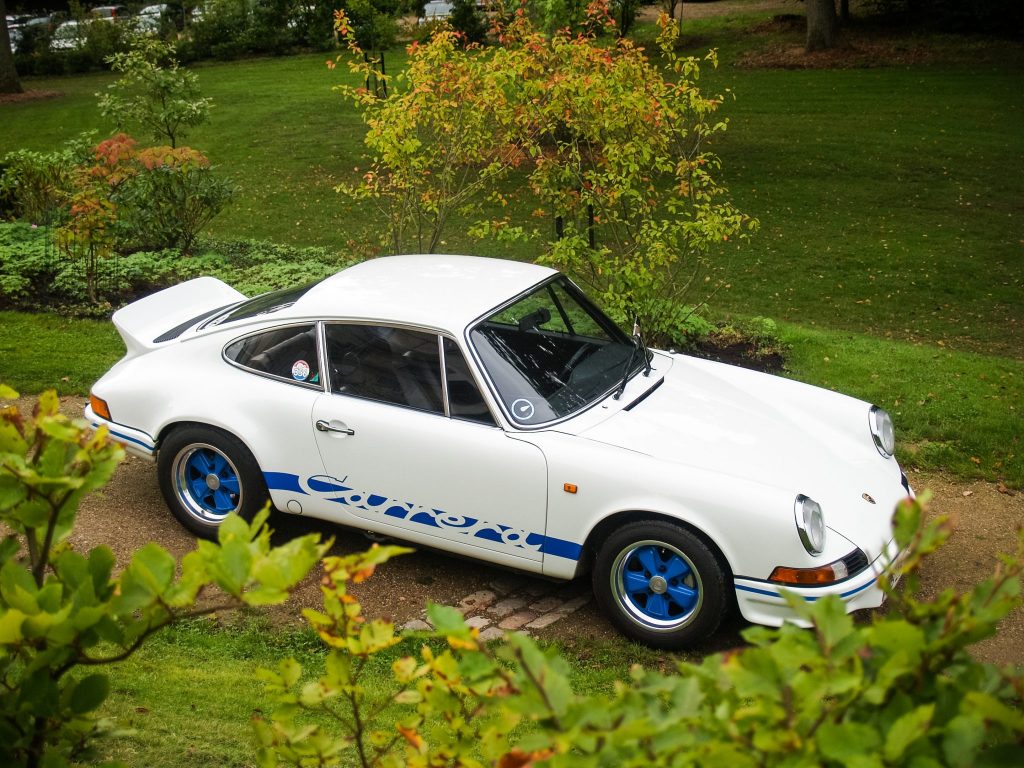 After the success of the 2.7 Carrera RS, it took 17 years for the next variant of the Rennsport 911 – the 911 964 Carrera RS – to be produced. The 1991 3.6-litre left-hand drive example due to be auctioned has covered a mere 21,500 miles and is in factory-fresh condition. Finished in gleaming Grand Prix White paintwork, it will be sold with a guide price of £150,000 – £170,000.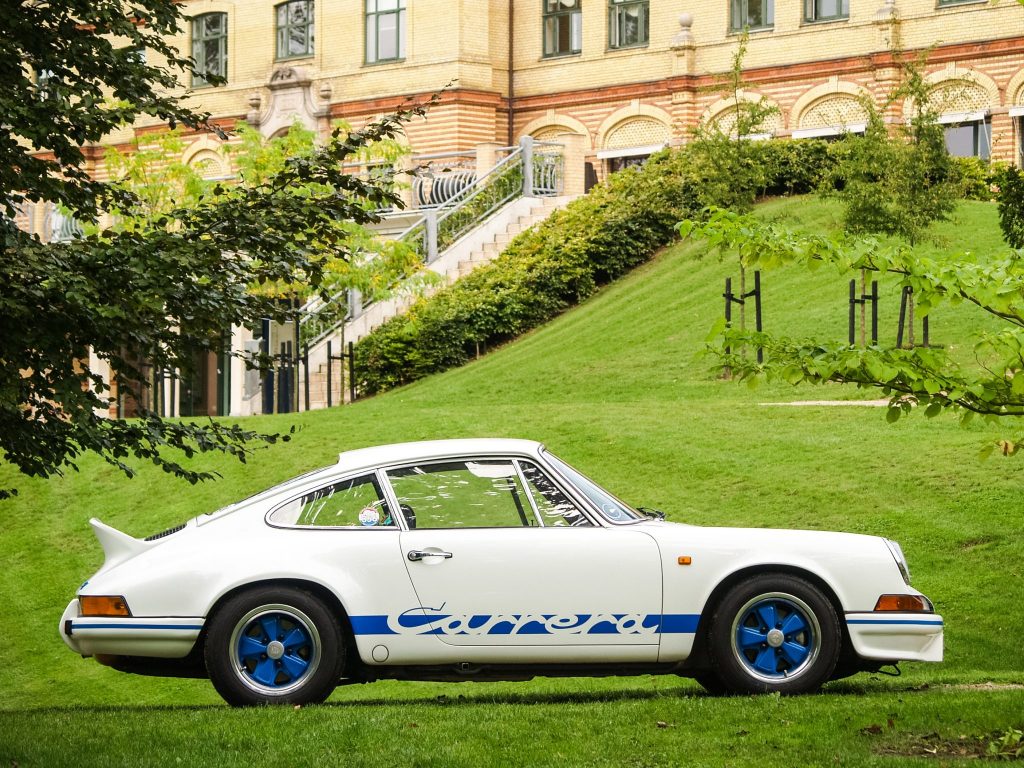 Another selection of low-mileage examples joining the sale catalogue are two of 140 right-hand drive 2003 911 996 GT3 RS models ever produced. The first of which is a 3,277-mile example finished in Carrera White with red 'RS Script' and decals. The car was supplied new to Porsche in Hong Kong and has been imported to the UK with all taxes paid and a current MOT. The estimate of £145,000 – £165,000 reflects the car's provenance and condition.
The second 911 996 GT3 RS is in rarer Carrera White and blue 'RS Script' and decal specification. The car is one of 113 right-hand drive examples officially imported to the UK and has had a number of driver-focussed upgrades during its 26,889-mile life. It will be sold with a guide of £120,000 – £140,000.
Replacing the 996 GT3 RS was the 997 GT3 RS – the last-ever manual water-cooled RS produced by Porsche. Two examples will join the sale, the first of which is a striking 2007 'gen 1' example in limited edition Orange paint with contrasting black 'RS Script' and decals. The car is an original UK right-hand drive car with only two previous owners and has covered just 5,527 miles from new. The car's sensibly guided at £130,000 – £150,000 and will be sold with a current MOT and a recent service.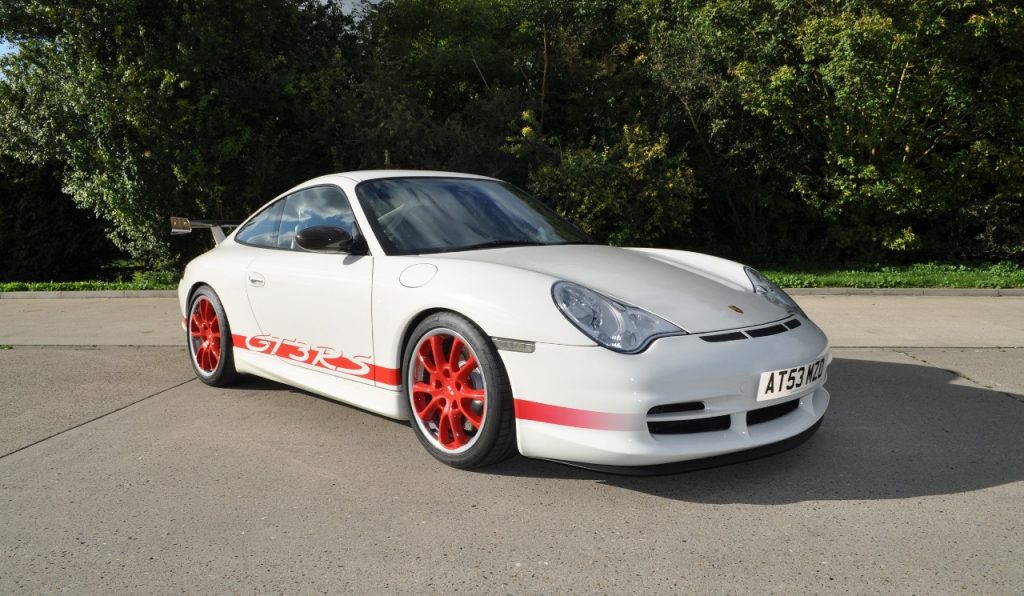 The second 2010 'gen 2' example is an immaculate left-hand drive car that has covered 1,500km since new. The car is finished in Carrera White with a black interior and has rare factory deleted decals. The car arrives to the auction with receipts for recent work and UK registration. It will be auctioned with an estimate of £130,000 – £150,000.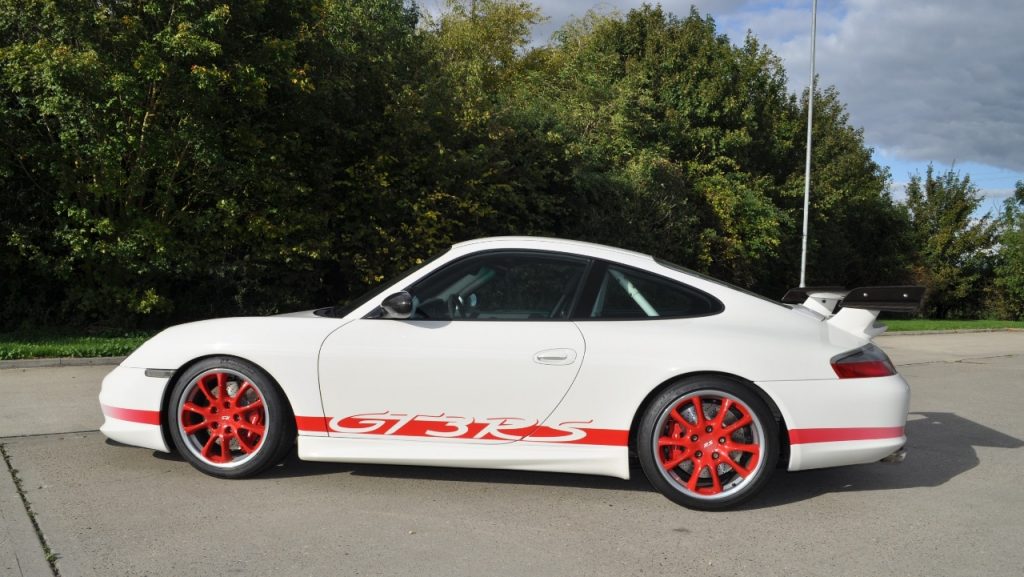 The Porsche Sale, which is presented by Silverstone Auctions and Porsche Club GB, will take place at Silverstone Circuit on Sunday 25 October from 10:30 onwards. Lots will be available to view all day on Saturday 24 and from 09:00 on Sunday 25 October. The e-catalogue is available to be downloaded here:issuu.com/carolinesmithdesign/docs/sa_porsche_sale_2015_catalogue/1
Silverstone Auctions will also be exhibiting at Classic & Sports Car – The London Show, held at Alexandra Palace from 30 October – 1 November as auctioneers for the silent auction. The auction house will be exhibiting two cars on their stand, as well as offering on-site valuations to show visitors.
Meanwhile, Silverstone Auctions' biggest-ever sale of the year, The NEC Classic Motor Show Sale is now open for consignments. To discuss individual automotive auction requirements with the specialist team, either call 01926 691 141 or email[email protected].
For the full list of lots in The Porsche Sale, please visit:
www.silverstoneauctions.com/the-porsche-sale-2015/view_lots/pn/all