Super Veloce Racing (SVR) is now accepting applications for one of the rarest Lamborghinis in existence from its Buckinghamshire Showroom. One of only 28 in right-hand drive and 186 built worldwide, the Murcielago LP670-4 SV is offered by SVR, established and operated by ex-Lamborghini Aftersales Manager Alan Robb and ex-Lamborghini Works Driver Lee Cunningham, alongside business partner, Ben Adnett.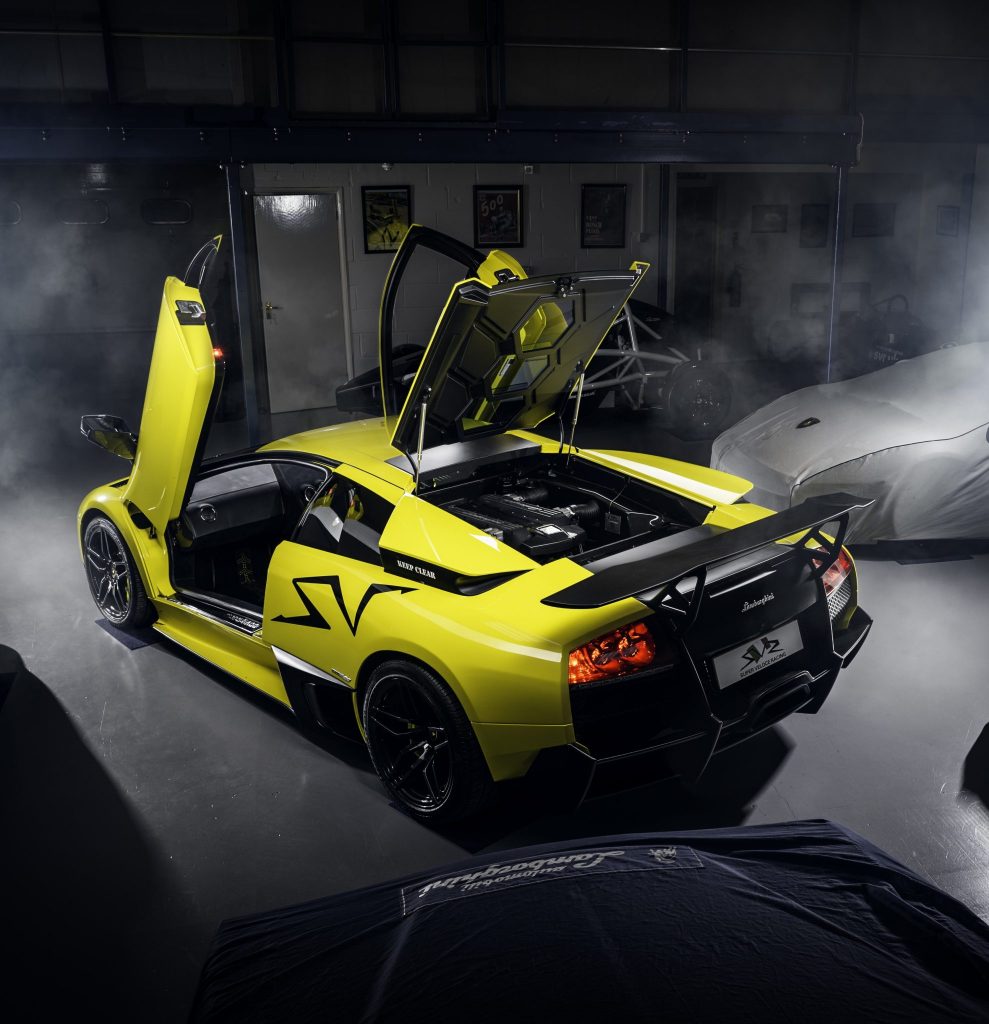 Just the third Lamborghini to adorn the famous Super Veloce moniker after the Miura SV and Diablo SV, this track-orientated version of the Murcielago utilises Lamborghini's iconic first-generation 6.5-litre V12 powerplant – the last Lamborghini model to do so – to produce 661bhp with a six-speed semi-automatic, E-gear transmission, making the SuperVeloce variant of the Murcielago the fastest, lightest and most powerful road-legal Lamborghini produced to that point.
One of the first models in SV specification to leave the factory, this striking all-wheel-drive 2009 Murcielago SV features the aggressive aerodynamic package that has become synonymous with Lamborghini's recent models.
This is most prominent at the front of the Murcielago SV with the angular front nose and enlarged air intakes. Options specified on the Murcielago SV include enlarged air vents in front of the rear wheels and additional air intakes adjacent to the engine cover, which automatically engage when the ambient temperature reaches 37.7° Celsius, feeding additional air into its V12 engine.
Chassis 022 features the full factory-order carbon-fibre package, including carbon brakes with additional bodywork cooling exiting in front of the mirrors, a carbon fibre 'Aeropack Wing' and double-deckdiffuser that creates an area of low pressure below the car, helping to maximise aerodynamic efficiency.
Even more eye-catching is the fluorescent Giallo-yellow paintwork and enlarged black 'SV' graphics behind both doors. The Murcielago SV also features lightweight gloss black alloy wheels, Giallo-yellow brake calipers and Lamborghini's carbon fibre and glass engine cover.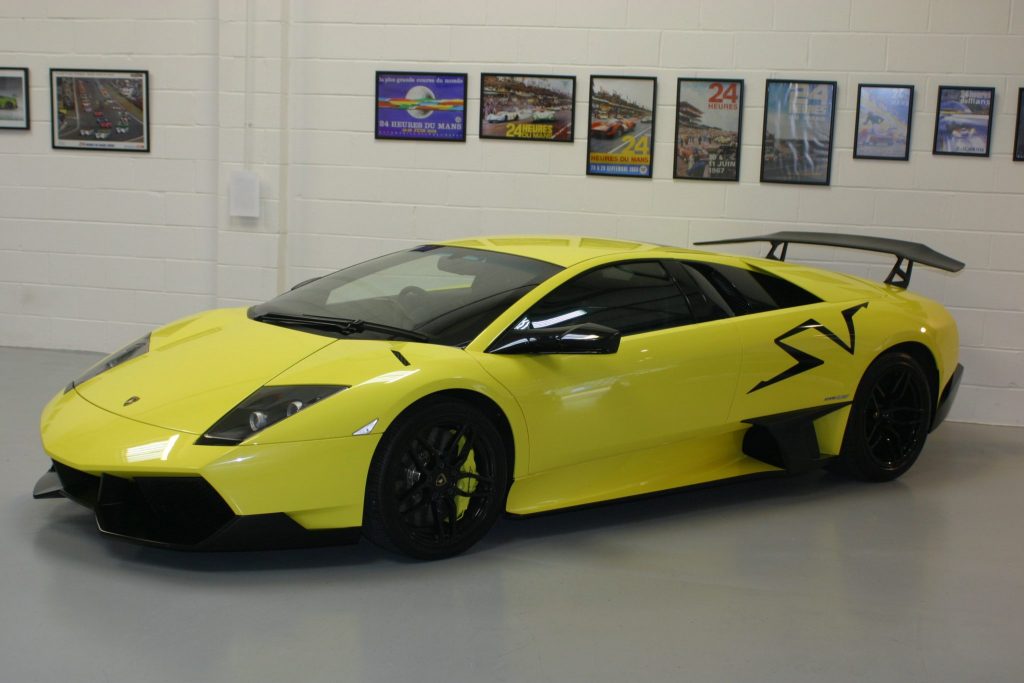 The vivid colour scheme continues on the Murcielago SV's interior but is slightly more subdued, with a fully-black interior consisting of carbon fibre and alcantara seats and trim with contrasting yellow stitching, both on the seats, floor and roof.
This example of the Murcielago SV has been fully serviced throughout its tenure by official Lamborghini Service Centres, covering just 15,646 miles.
Applications are now being accepted for this extremely rare and sought-after Lamborghini Murcielago SV. Viewing is strictly by appointment. Price on application.