Stuttgart. Porsche AG has boosted its deliveries in May 2015 by around a quarter compared to the same month last year: worldwide, the sports car manufacturer delivered more than 20,500 new cars to customers. Porsche has sold around 93,000 vehicles (an increase of 30.3 per cent) so far this year.
"We have again exceeded our target figures in May", said Bernhard Maier, Member of the Executive Board Sales and Marketing of Dr. Ing. h.c. F. Porsche AG. "In particular, we were able to boost sales significantly in the Chinese market and in Europe."
In May this year, Porsche posted an increase of 70 per cent in China compared to May of last year: exactly 5,391 vehicles were handed over to customers. In Europe, the Stuttgart-based sports car maker achieved a growth of around one-fifth with more than 7,000 new cars delivered. The home market of Germany contributed its share to the success: a total of 2,721 customers rejoiced over the delivery of their new sports car (an increase of 20.3 per cent).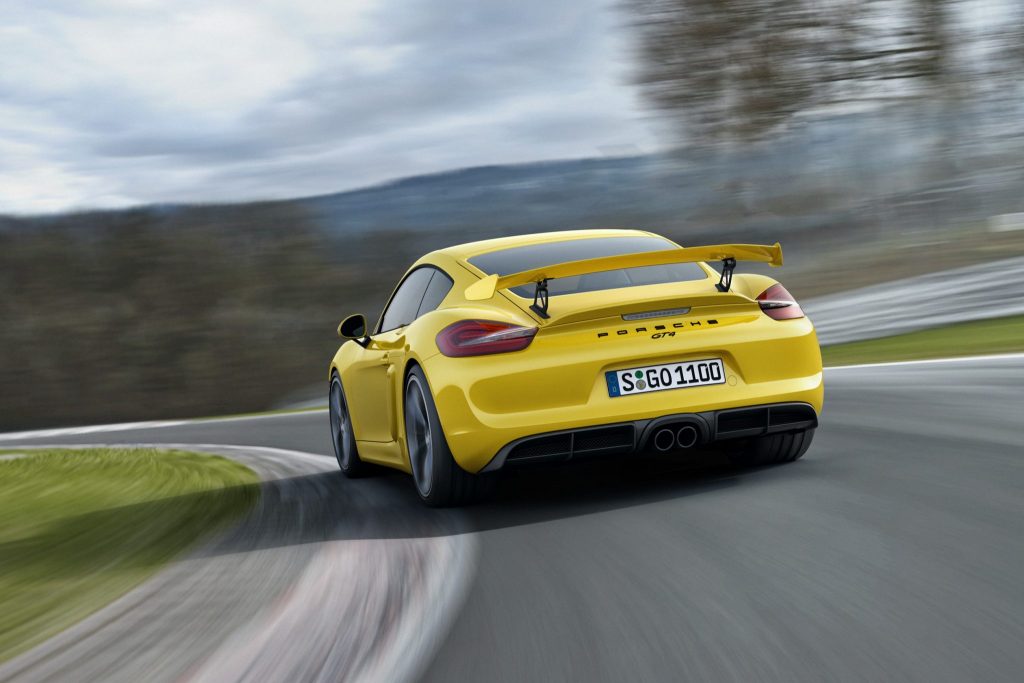 By tradition, the United States is and remains the biggest market for the 911. Around 900 sports car icons were handed over to customers there in May of this year. Worldwide, the Stuttgart company delivered just under 3,000 rear-engine sports cars. The sales figures for the Cayman were also able to grow compared to the same month last year: every tenth mid-engine sports car coupé was the especially sporty version Cayman GT4.
PORSCHE AG
Deliveries
May
January – May
2015
2014
Variance (%)
2015
2014
Variance (%)
World
20,582
16,518
24.6
93,153
71,478
30.3
Europe
7,040
5,885
19.6
31,809
23,703
34.2
Germany
2,721
2,262
20.3
12,562
9,802
28.2
America
5,290
5,421
-2.4
24,818
21,802
13.8
USA
4,268
4,609
-7.4
20,915
18,817
11.1
Asia Pacific, Africa
and Mideast
8,251
5,212
58.3
36,525
25,973
40.6
China
5,391
3,164
70.4
23,673
16,465
43.8
Porsche model range 911: combined fuel consumption 12.7–8.2 l/100 km; CO2 emissions 296–191 g/km; efficiency class (Germany): G–F
Porsche model range Boxster: combined fuel consumption 9.0–7.9 l/100 km; CO2 emissions 211–183 g/km; efficiency class (Germany): G–F
Porsche model range Cayman: combined fuel consumption 10.3–7.9 l/100 km; CO2 emissions 238–183 g/km; efficiency class (Germany): G–F
Porsche model range Cayenne: combined fuel consumption 11.5–6.6 l/100 km; CO2 emissions 267–173 g/km; efficiency class (Germany): F–B
Porsche Cayenne S E-Hybrid: combined fuel consumption 3.4 l/100 km, combined energy consumption 20.8 kWh/100 km;
combined CO2 emissions 79 g/km; efficiency class (Germany): A+
Porsche model range Panamera: combined fuel consumption 10.5–6.4 l/100 km; CO2 emissions 245–169 g/km; efficiency class (Germany): F–B
Porsche Panamera S E-Hybrid: combined fuel consumption 3.1 l/100 km, combined energy consumption 16.2 kWh/100 km;
combined CO2 emissions 71 g/km; efficiency class (Germany): A+
Porsche model range Macan: combined fuel consumption 9.2–6.1 l/100 km; CO2 emissions 216–159 g/km; efficiency class (Germany): E–B
Porsche 918 Spyder: combined fuel consumption 3.1–3.0 l/100 km, combined energy consumption 12.7 kWh/100 km; CO2 emissions 72–70 g/km; efficiency class (Germany): A+