Fantasy will become reality this weekend when the NISSAN CONCEPT 2020 Vision Grand Turismo® makes its global debut as part of the brand's thrilling and action-packed Goodwood Festival of Speed programme.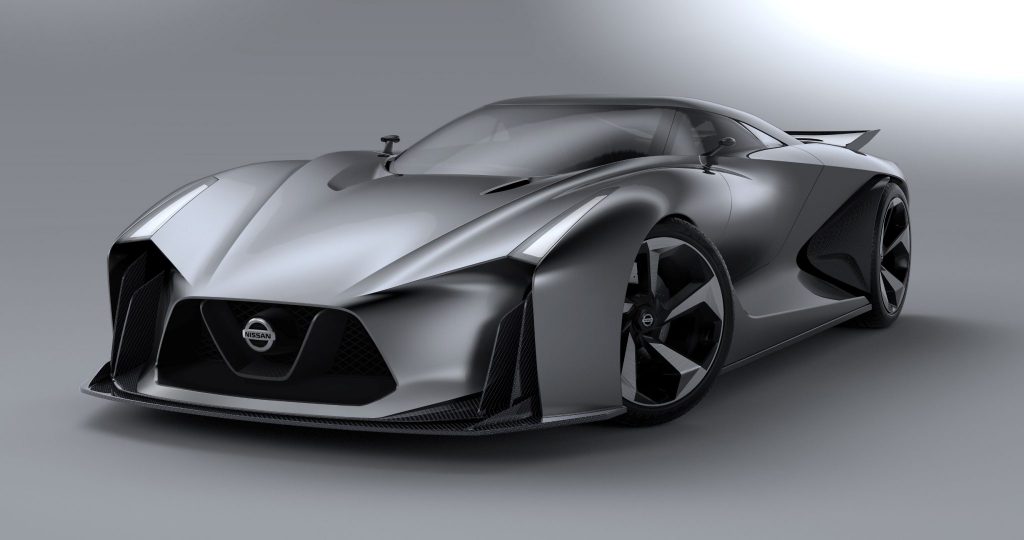 The covers come off the NISSAN CONCEPT 2020 Vision Gran Turismo® on Thursday 26 June at 13:00 on the Nissan stand, giving visitors the first chance to see the car up close.
Furthermore, as part of the festivities, Nissan's Chief Planning Officer, Andy Palmer, along with the brand's Chief Creative Officer, Design and Brand Management, Shiro Nakamura, will also be at Goodwood over the course of the weekend to meet members of the media and public alike.
Conceived by the team from Nissan's European design studio in London for the latest installment of the legendary PlayStation driving franchise, Gran Turismo®, the concept points to how a Nissan supercar of the future could look.
And its much-anticipated first appearance will be one of the highlights of a scintillating 2014 festival presence that will showcase like never before the spirit of innovation and excitement embedded in Nissan's DNA.
Olympic hero Sir Chris Hoy, now a Nissan driver and brand ambassador, will appear on the Nissan stand three times – between 11:00-11:30 and 14:30-15:00 on Friday and 14:30-15:00 on Sunday – for a Q&A session with fans.
Fellow brand ambassador, Richard Whitehead MBE – a Gold Medallist at the London 2012 Paralympic Games – and Jenny Jones, a Bronze Medallist at the Sochi 2014 Winter Olympics, will be visiting the Nissan stand as well as part of the brand's inspirational #UniteAndExcite partnership with Team GB and ParalympicsGB on the Road to Rio.
Visitors will be able to experience motorsport thrills for themselves in high-tech Gran Turismo® 6 gaming pods. To complete the digital experience visitors can virtually design their own IDx concept with the Oculus Rift 3D virtual reality gaming headset that delivers mind-blowing realism.
There will be a strong Nissan presence on the Goodwood track too, with two versions of its all-conquering GT-R supercar – the GT-R NISMO and the record-breaking GT-R Time Attack appearing on the famous circuit throughout the weekend. The GT-R NISMO GT3 will be driven by rising star, GT Academy winner and current Le Mans JS P2 driver Jann Mardenborough.
For live updates follow Nissan on Facebook (www.facebook.com/NissanUK) or on Twitter (@NissanUK) throughout festival weekend.