Land Rover has further enhanced the visual appeal and capability of its latest premium, compact SUV with the launch of the Discovery Sport HSE Dynamic Lux at the 2015 Frankfurt Motor Show.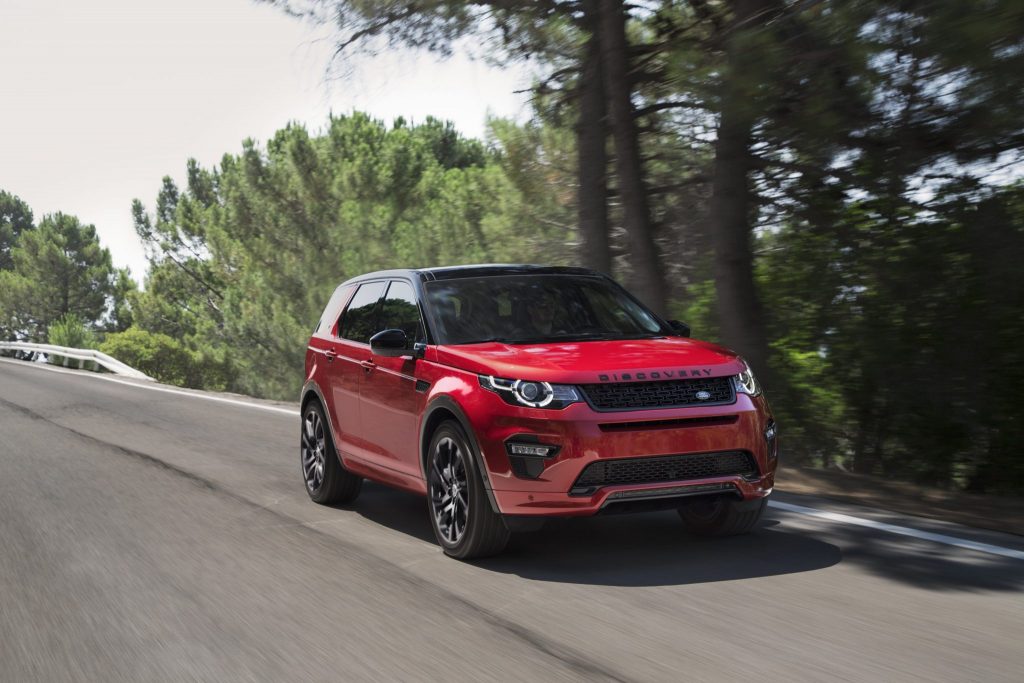 Striking design
The Discovery Sport HSE Dynamic Lux features a number of exterior enhancements, including Narvik Black exterior details, body-coloured mouldings and door claddings and 20" Gloss Black wheels. Combined with new interior colours and detailing, this new model creates a powerful and striking impression.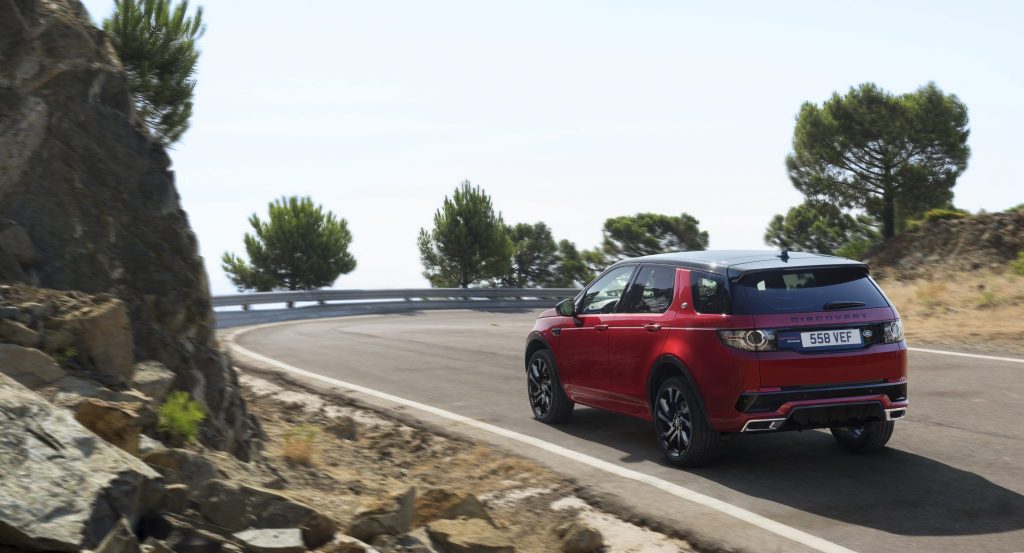 Gerry McGovern, Land Rover Design Director and Chief Creative Officer said: "The Discovery Sport Dynamic has been created to heighten the design appeal of the Discovery Sport. Gloss black is a key accent colour differentiator on the exterior, while the use of body coloured bumpers and door claddings emphasise its on-road, sporty presence. With the launch of the Discovery Sport HSE Dynamic Lux, we are offering our customers greater choice in the look and feel of their vehicle."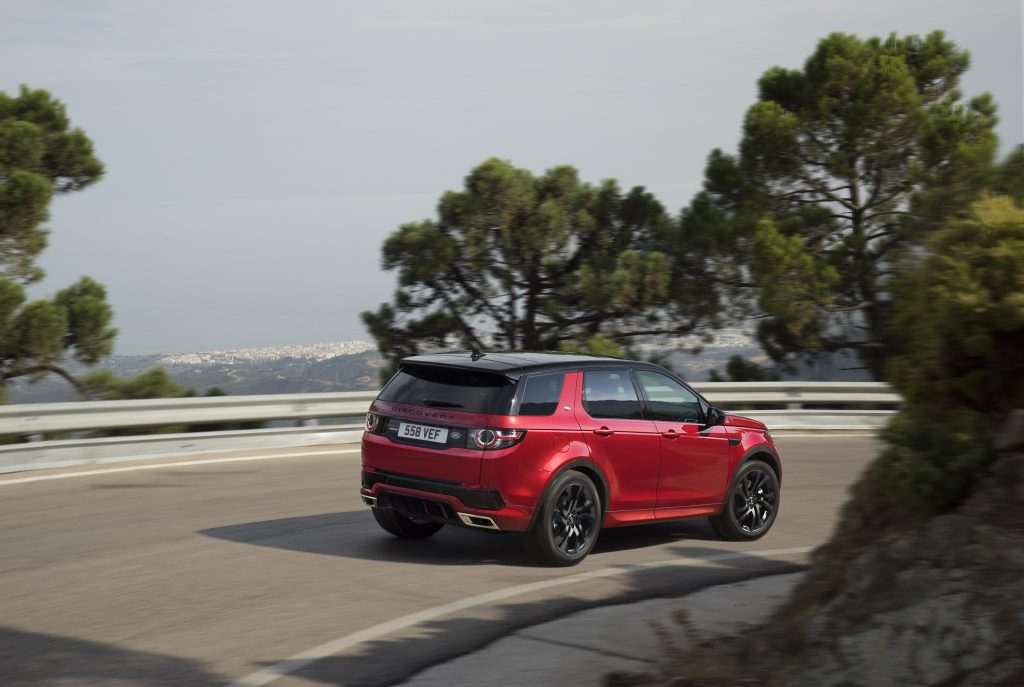 All-terrain capability
The capability of the Discovery Sport is heightened by the introduction of All Terrain Progress Control (ATPC) for 2016. ATPC is an advanced system that enables drivers to set and maintain a steady speed in off-road conditions. Developed by Land Rover's industry-leading all-terrain specialists, ATPC functions similarly to a cruise control system, operational between 1mph and 19mph. The system adapts the vehicle's behaviour according to the terrain, allowing even novice users the control of an expert off-road driver.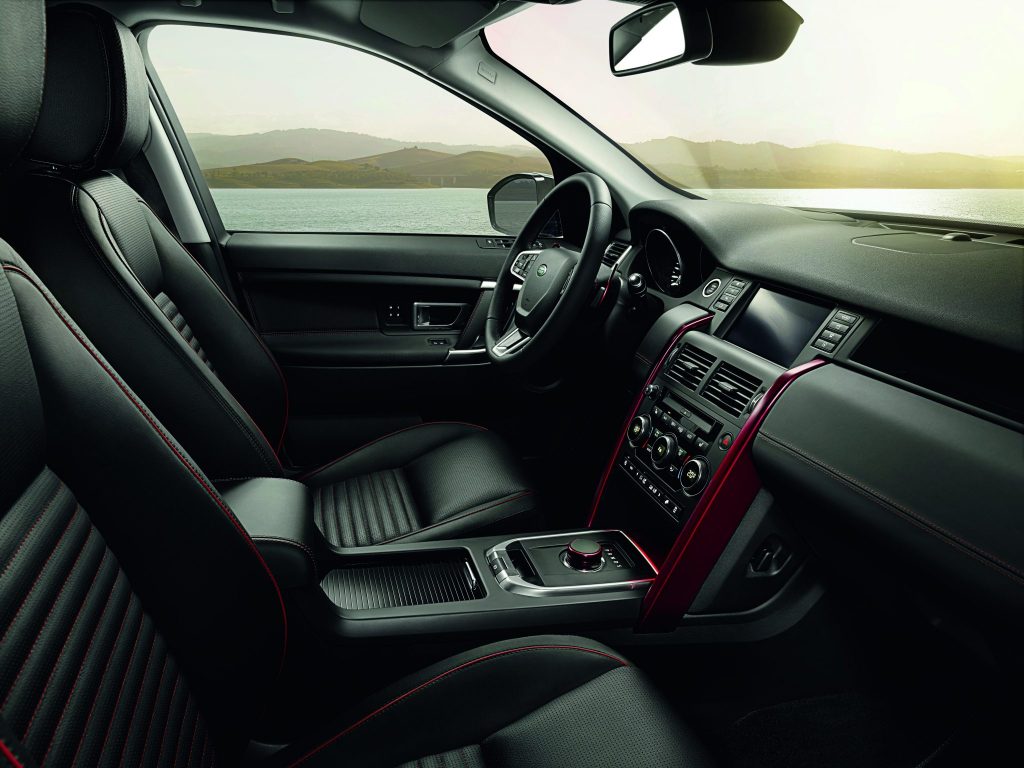 ATPC also features a dedicated 'Launch' feature, allowing the vehicle to pull away smoothly and easily, even on problematic low-friction surfaces like ice, snow or wet grass.
Active Driveline
Active Driveline can intelligently switch between two- and four-wheel drive as conditions dictate, combining both the real-world fuel-saving benefits of two-wheel-drive with the all-terrain capability of four-wheel-drive. On-road agility also increases with Active Driveline.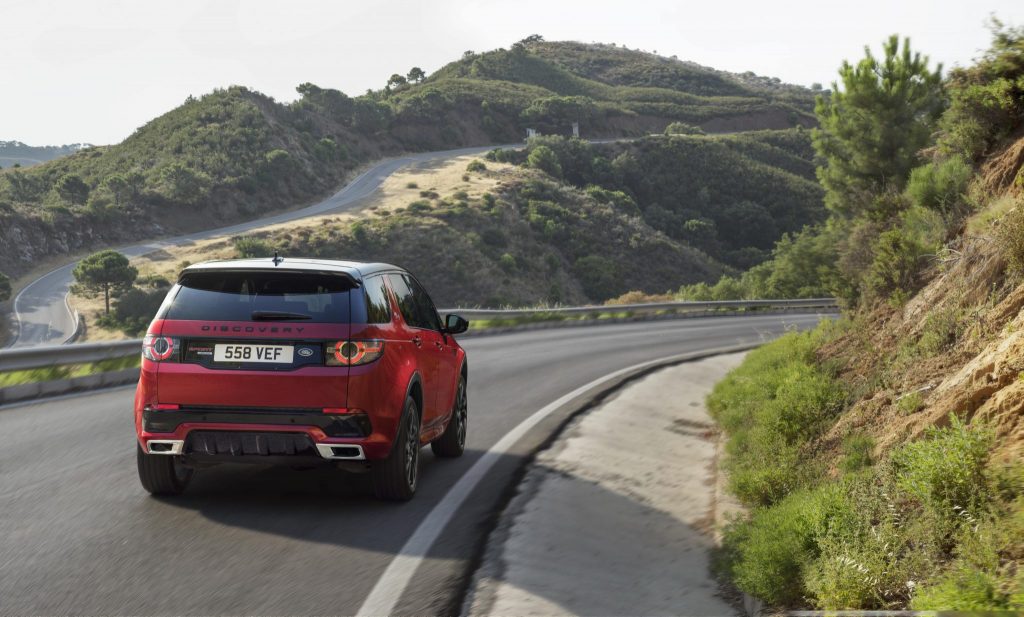 Two electronically controlled clutches located either side of the rear differential distribute torque to the wheel with most grip as and when required. This improves on-road agility, while the rear axle can be entirely "locked" for maximum traction in very slippery conditions.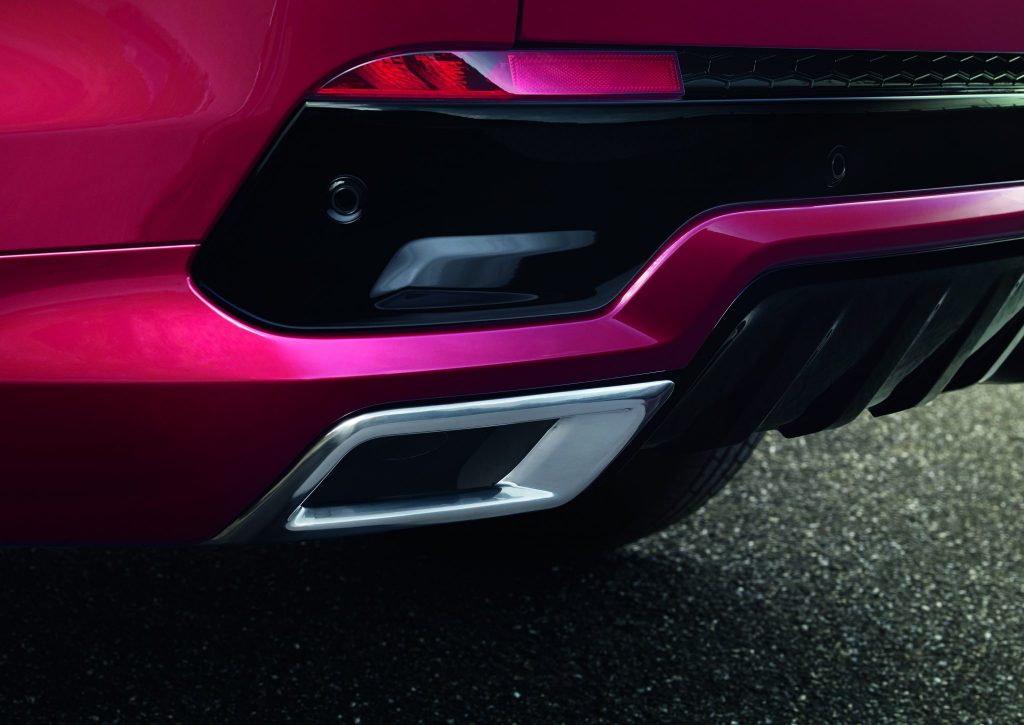 Active Driveline's transition from two- to four-wheel drive is seamless, but drivers can monitor its operation via a dedicated 4x4i screen on the 8-inch touchscreen display.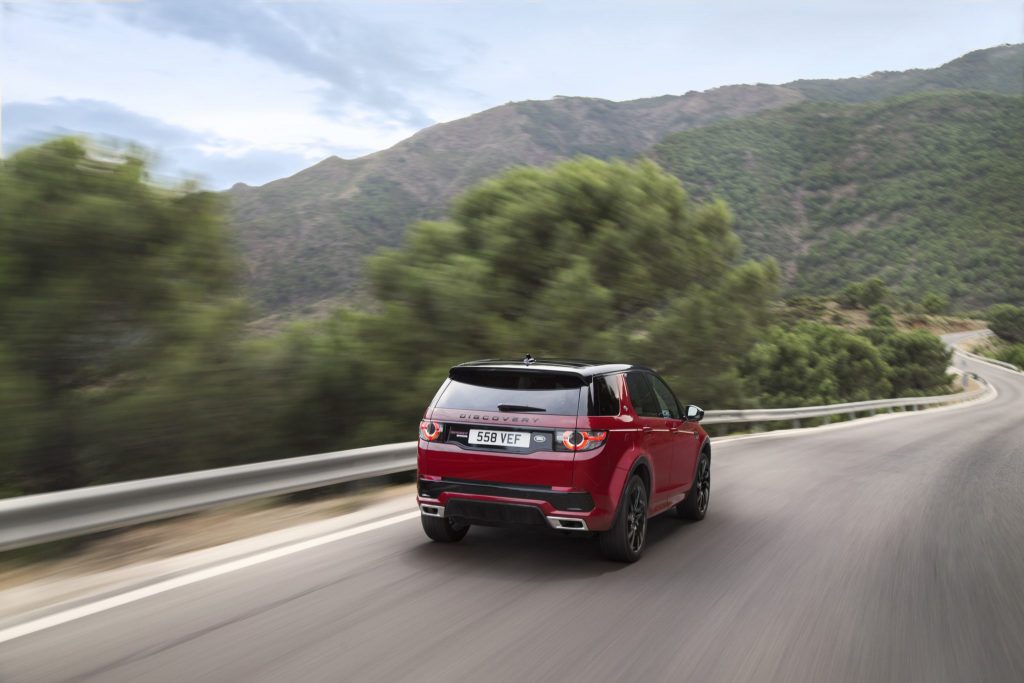 Adaptive Dynamics
Adaptive Dynamics with MagneRide™ dampers brings even higher levels of occupant comfort and driver engagement. MagneRide™ dampers offer a wide range of adjustment adapting to road conditions and driver inputs thanks to a special damping fluid containing magnetic particles. When the particles are subjected to a magnetic field, the viscosity of the damper fluid is either increased or decreased, making the suspension stiffer or softer.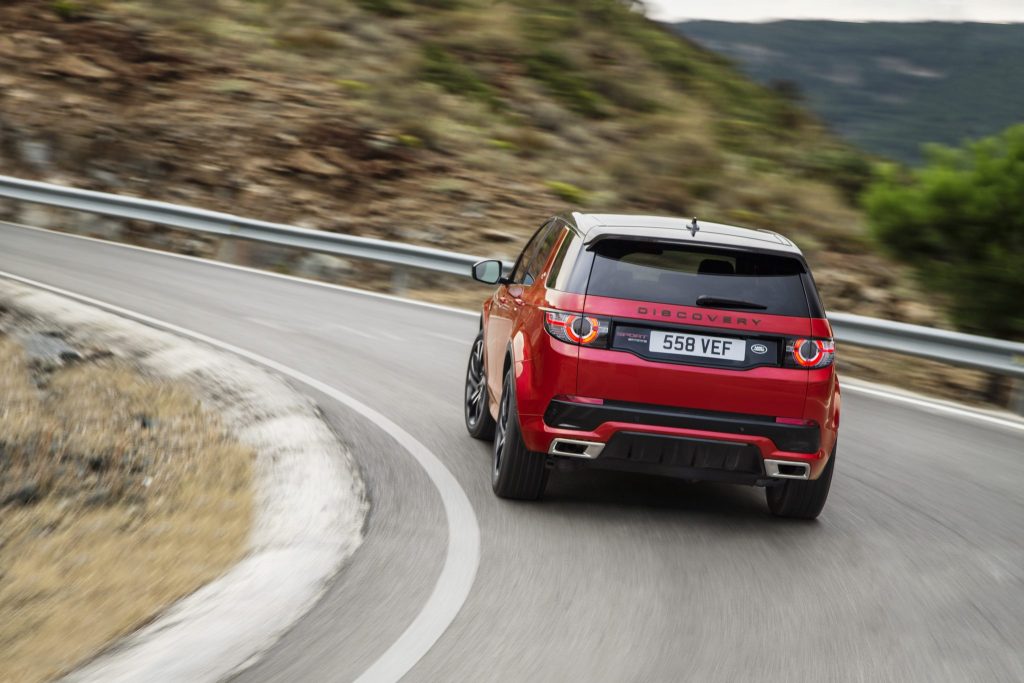 MagneRide™ dampers offer an even more connected driving experience with minimised body roll and heightened agility to increase compliance and therefore control in off-road environments.
Adaptive Dynamics introduces a driver-selectable Dynamic mode on the Terrain Response® system, increasing throttle, gearbox and differential response, along with suspension and steering firmness for additional driver reward.