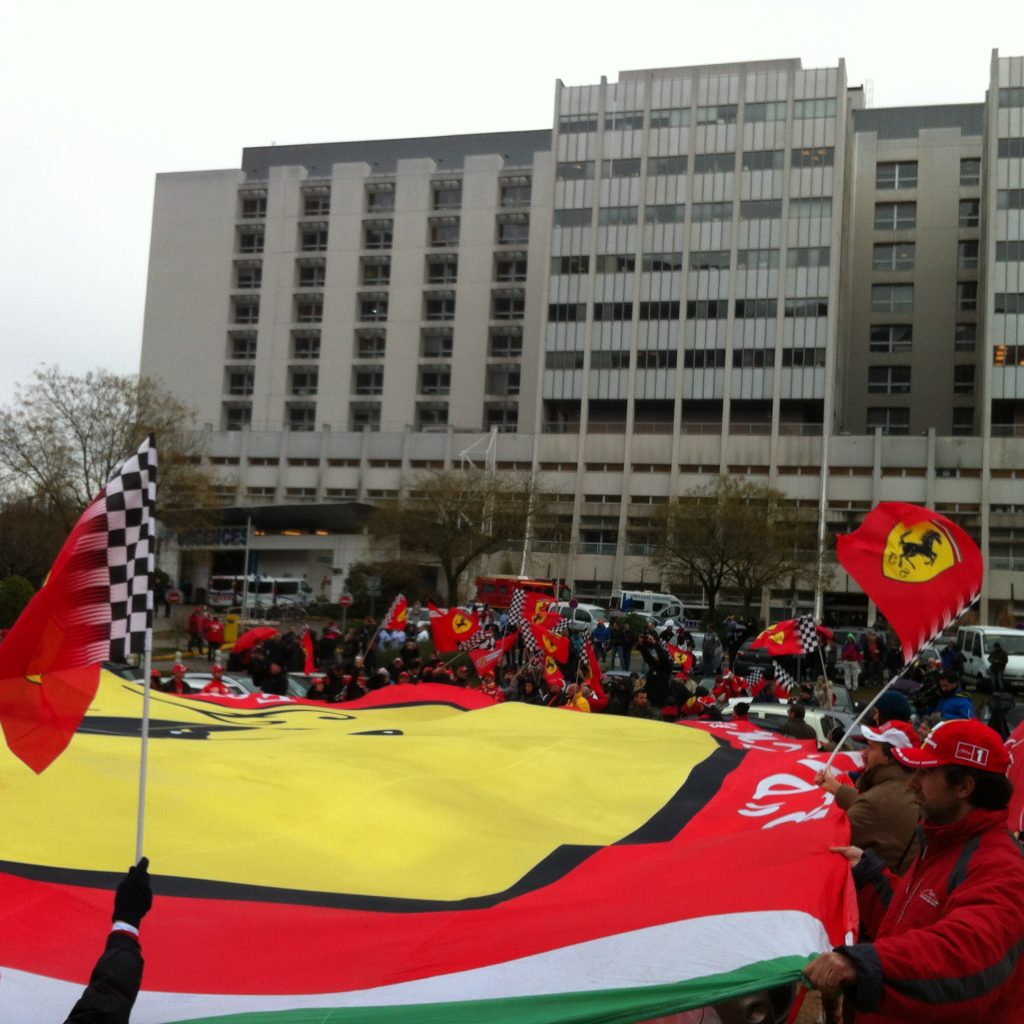 Fears are rising as it's been nearly a month that Michael Schumacher had that horrific ski accident in the French Alps.
Doctors who are fighting to save the life of the Formula 1 legend still do not have a date when they want to bring Michael out of the medical induced coma. Even though Michael Schumacher is listed as being in a stable but critical state.
Some experts are fearing that Michael Schumacher may always be in a permanent vegetate state for the rest of his life. Michael Schumacher's family have imposed a total media blackout but experts are saying that because Michael Schumacher has been on a life support machine for so long things are not looking good.
The reason why Michael Schumacher is in a medical induced coma is to decrease the brains need for oxygen and this is easier for the brain to do in a coma and so the chances of Michael Schumacher to recover are higher. However the longer that Schumacher is in the coma for the smaller the chances become.
Everybody knows that he is a fighter and if he can battle his way to win 7 world championships then this should be a walk in the park for Michael.
We have our fingers crossed for Schumacher and we are hoping and praying for him to make a fast recovery.