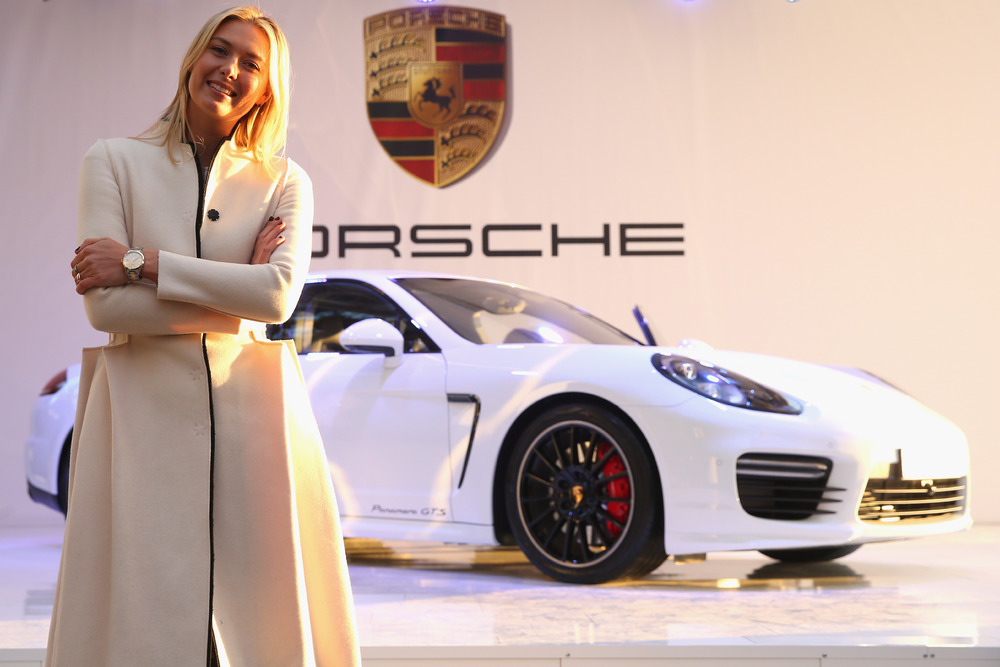 During a visit to her hometown of Sochi, Russia, Porsche Brand Ambassador Maria Sharapova presents her interpretation of an exceptional sportscar in the luxury segment – the Porsche Panamera GTS "by Maria Sharapova". This unique Panamera is an outstanding example of transforming a serial model with exclusive individual options into a truly unique and special masterpiece. The Panamera GTS "by Maria Sharapova" demonstrates the most personal touch in terms of design, custom tailoring and exclusiveness – attributes typical of the international tennis athlete.
"Creating and specifying a very personal Porsche Panamera was such an exciting undertaking. It opens the door to a whole new design sensibility and allowed me to bring my own personal aesthetic. I count myself not only as an athlete, but also as a designer – I've designed full collections of luxury accessories, apparel, and even candy for years," said Sharapova. "I never thought I would have the opportunity to add a car – especially a Porsche – to that repertoire. It's an ingenious melding of the design world with automotive personalization."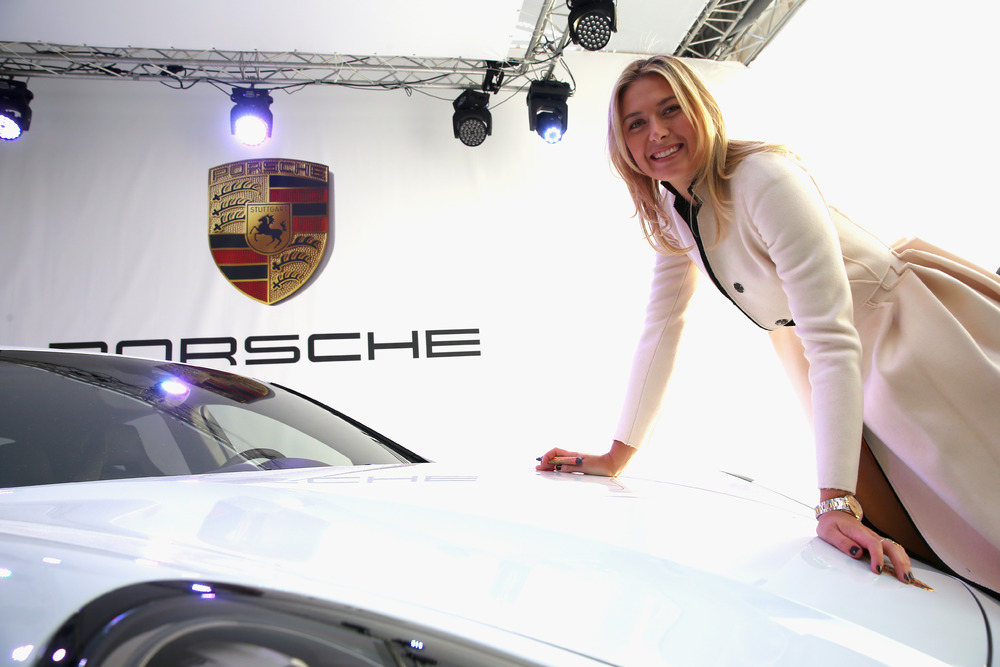 The presented model is distinguished by a number of options from the Porsche Exclusive program, which enlarge the wide range of Porsche Panamera modifications by exclusive features and which fulfil customer wishes beyond the usual mindset. And naturally this is always fully in line with all the quality and safety requirements of Porsche AG.
The exterior colour of the Panamera GTS is white; sporty, high-gloss touches on the exterior are provided by the black LED main headlights including the Porsche Dynamic Light System Plus (PDLS+), the tinted LED rear lights, the black tailpipe covers of the sports exhaust system and the 20-inch Panamera sports wheels in black.
Among the Exclusive options, the Porsche Panamera "by Maria Sharapova" is equipped with an extended leather trim in the interior with decorative stitching in crème. The instrument dials are painted in the body colour white as well as the vehicle key. The front and rear headrests are embossed with the Porsche crest and the armrests are customised with the "Panamera GTS" model logo. The carbon door sill guards feature individual "Maria Sharapova" lettering.
The Porsche Panamera GTS is equipped with a 4.8-litre V8 naturally aspirated engine with 440 hp (324 kW) at 6,700 rpm. It accelerates from 0 – 100 km/h in 4.4 seconds and outbursts the top speed of 288 km/h.
Panamera GTS: Urban fuel consumption 15.7 litres/100 km; extra-urban fuel consumption 7.8 litres/100 km; combined fuel consumption 10.7 litres/100 km; CO2 emissions 249 g/km; efficiency class: F