Lots of naked Carbon fiber. Lots of power. And lots of exclusivity. The V12 Vantage V600 is the last hurrah for pure sports cars.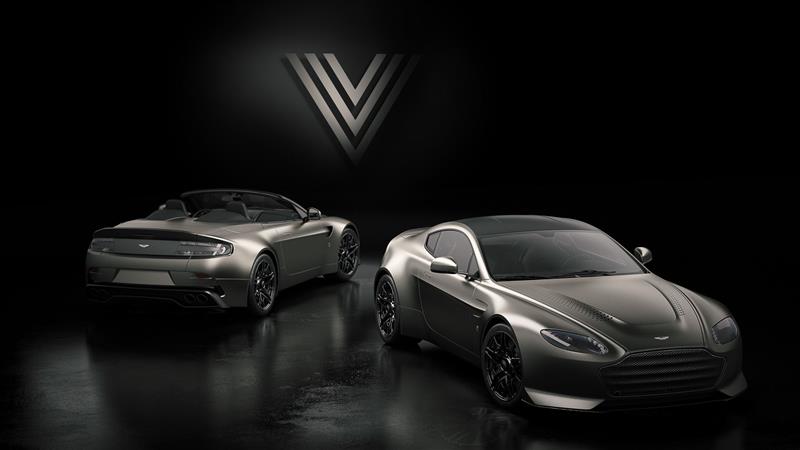 I thought the Vantage was just renewed?
Well, yes. this is not the new V8 Vantage we are talking about. Rather we are talking about the DB9-derived, last generation Vantage. In our opinion the all-new Vantage looks outstanding, but a bit conventional. The last one looked as sexy as it is opulent.
So what is it, then?
It is a customer commissioned build. He wanted something particular to be done to his V12 Vantage which was possible with Aston Martin Q. Finally, Aston Martin wanted to build 13 more upping the number from a one-off to 14.
It is unique, this car. Aston Martin has bestowed upon it a naked carbon-fiber shell with re-imagined sidestrakes. On the inside, carbon-fiber is present everywhere you look. If that gets your blood boiling, we're just getting acquainted.
To get intimate with this machine, you have to know that the heart is the same 5.9-liter hand built V-12 that powered the DB9, DBS, and Vanquish – albeit in a more potent 600 hp guise. In this iteration it is paired ONLY a six-speed manual transmission. Front engine, rear drive; it does not get anymore analogue than that.
Sounds enticing. How much will it cost me to purchase?
Well, Aston Martin has not revealed any prices yet. But according to CarBuzz deliveries for a select few collectors will take place later on this year. Which is another way of saying that all 13 units have already been sold.
Who still makes a naturally aspirated V-12 mated to a manual, these days?
Nobody. In a sea of exotic turbo-charged mid-engine cars and dual-clutch transmissions, it is quite refreshing to witness one last battle cry from the Old World. All very British, indeed.