Uncle Ben Parker always said, "With great power, comes great responsibility." Little did he know that his nephew had a tiny spider emblazoned on his undershirt. In the automotive world, however, power comes with, erm, horsepower and heaps of cash. Like Harry Osborne of Oscorp. Not skill, like Peter Parker.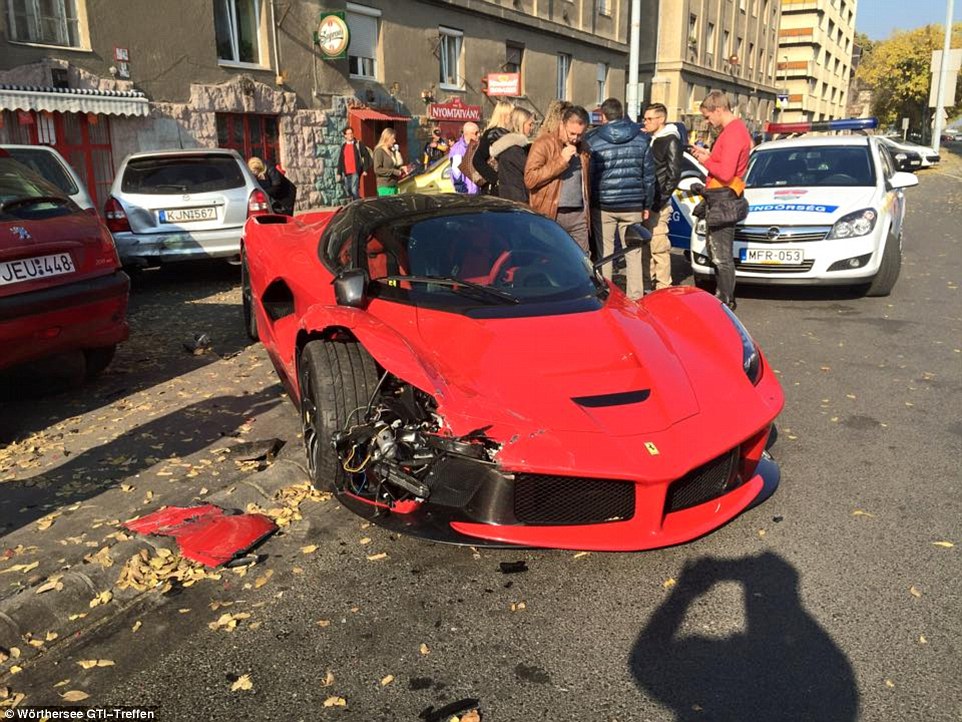 Like all super villains, the driver of this scarlet Ferrari LaFerrari had lots of cash. Of course he does, a LaFerrari costs £1-million. And like all villains, save for The Joker, he was careless. There is no other word for it. How else would you crash a perfectly new car that just got off the showroom? And on a busy road?
The mishap was on a busy road in the Hungarian sausage capital, Budapest. It was all captured by a dashcam from the car immediately behind the LaFerrari. Fun fact: the LaFerrari has 950 hp and a.) if you feather the accelerator, you'll go fast, 2.) push the pedal harder and everything blurs, and 3.) stab it to the floor and you will end up behind the last person who crashed his LaFerrari behind the person before him who crashed a McLaren P1 standing in line waiting to enter the Pearly Gates Saint Peter is in charge of.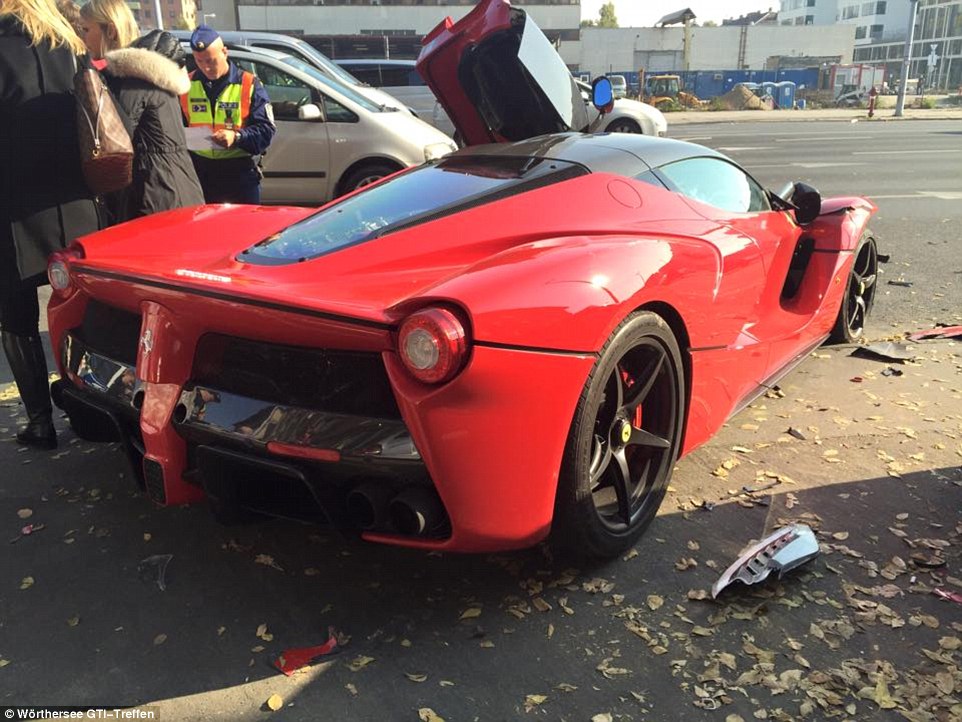 What happened was he did number three. He lost traction and – since there are no trees on the busy Hungarian sausage road – the car ended up kissing the ass of what looked like a Peugeot. What did not happen was that he died. He damaged his right-front fender, though. And since we are talking about a limited run of only 499 LaFerraris, I'd wager that the cost to repair that fender would be like buying a new Mercedes-AMG GT.
After the crash, the driver jumped out and removed his license plates in fear of being identified. Well, here's a newsflash for you: only 499 of you people have this car. According to reports, the driver had only left the Ferrari dealership only to have it looking like a Le Mans crash shortly after. A large crowd immediately gathered around the crash site ogling the damage inflicted on the exotic car.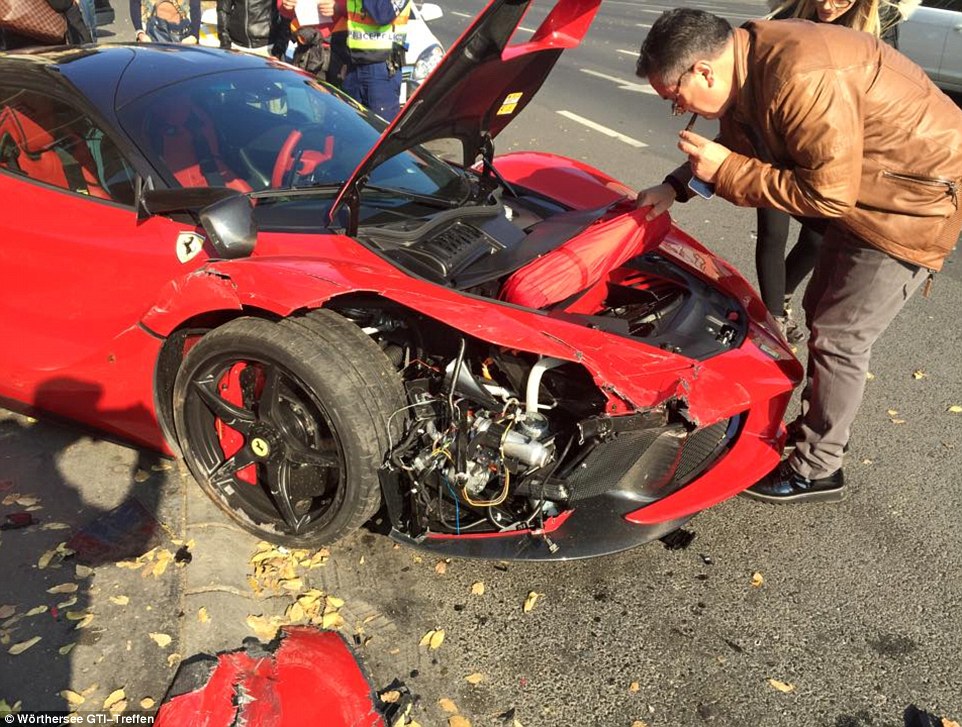 As unique as the chap's car is, his kind is unnervingly common. Rich blokes that have the driver skills of a mosquito. This is reported to be the fourth crash involving this car. The first took place in Monaco in 2014. Then in China. And then France. Luckily, though, none have seen the Pearly Gates yet. Which means we can gather them all and burn them at the stake for ruining such a perfectly good car. Remember, only 499 of them exist.
Thankfully I'm not rich. I'm not that skilled either. So I'll just buy me a nice Alfa Romeo Giulia Quadrifoglio. That's all the power and responsibility I need.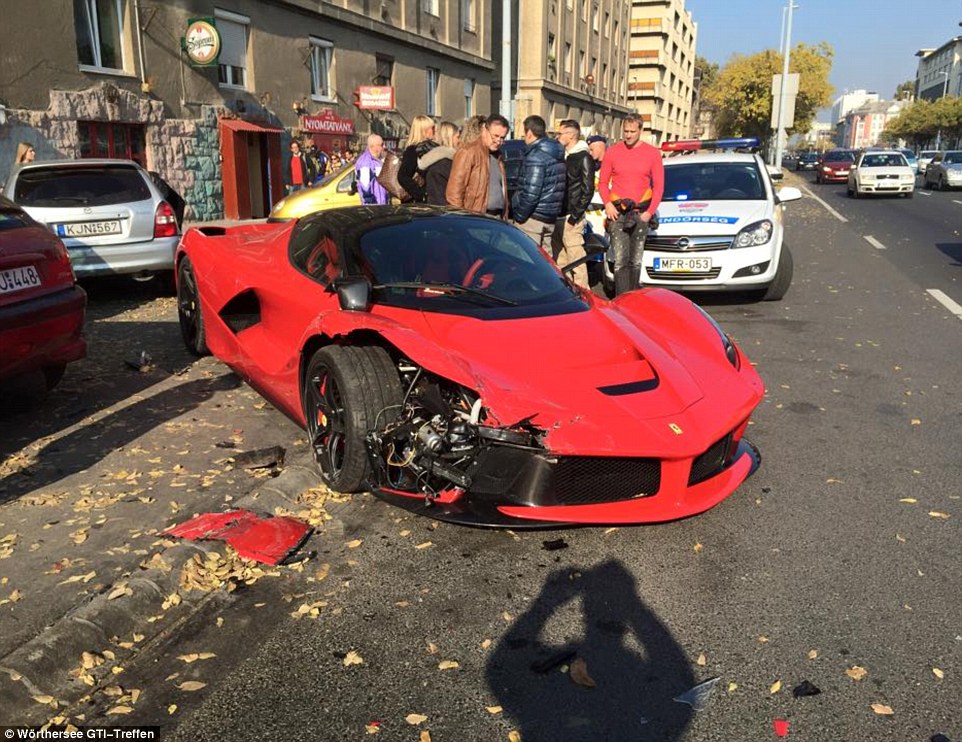 What do you think about the accident? What do you think should be the punishment for people who destroy beautiful cars? Comment away!