The first and now one of the world's largest motorshows, the IAA in Frankfurt (September 17-27, 2015), is the venue chosen by Kumho to launch a range of exciting new products. Most notable among them is the Wattrun, a tyre developed for electric vehicles that is not only 25 percent lighter than existing such products, but exhibits excellent braking on wet roads and a low noise level.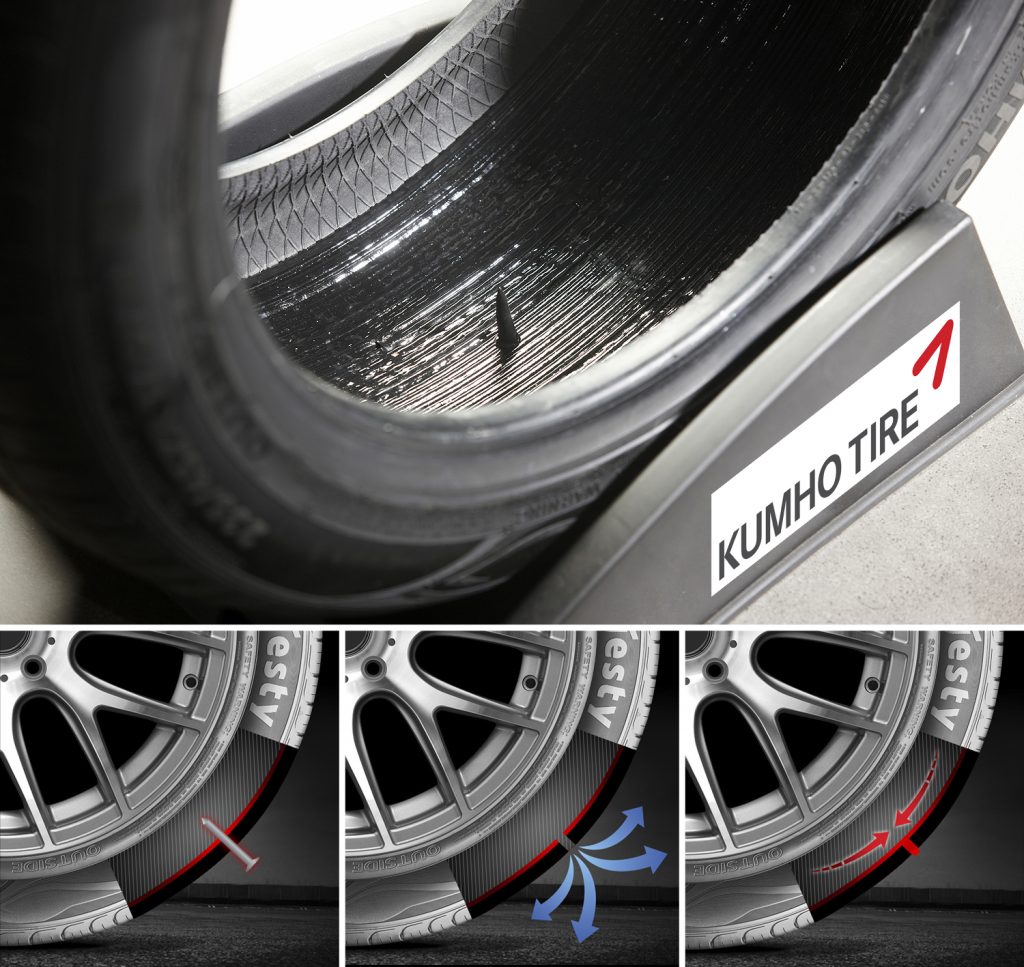 Also on display will be new run-flat tyres with enhanced safety features, and self-sealing-tyres that prevent air leakage in the event of a puncture – the first such product to emanate from a Korean tyre maker. Further evidence of the company's future-orientated approach to technology is embodied in the concept tyres developed for Ssanyong's SUV Tivoli concept vehicles – XAV and XLV. Specifically designed for off-road driving, the XAV features a tread pattern modelled on the footprint of the mountain goat and offers excellent traction, reduced noise and optimum driving ability on muddy terrain. The XLV boasts superb wet weather performance and is notably quieter than rival SUV products.
Other Kumho products being showcased at this key automotive exhibition are: the ultra-high performance Ecsta HS51 that won this year's coveted Red Dot Award; the CRUGEN HP91 that's aimed squarely at the ever-growing SUV/MPV market; the all-season HA31; and winter-orientated Wintercraft Wi31, KW S01 and KWD01.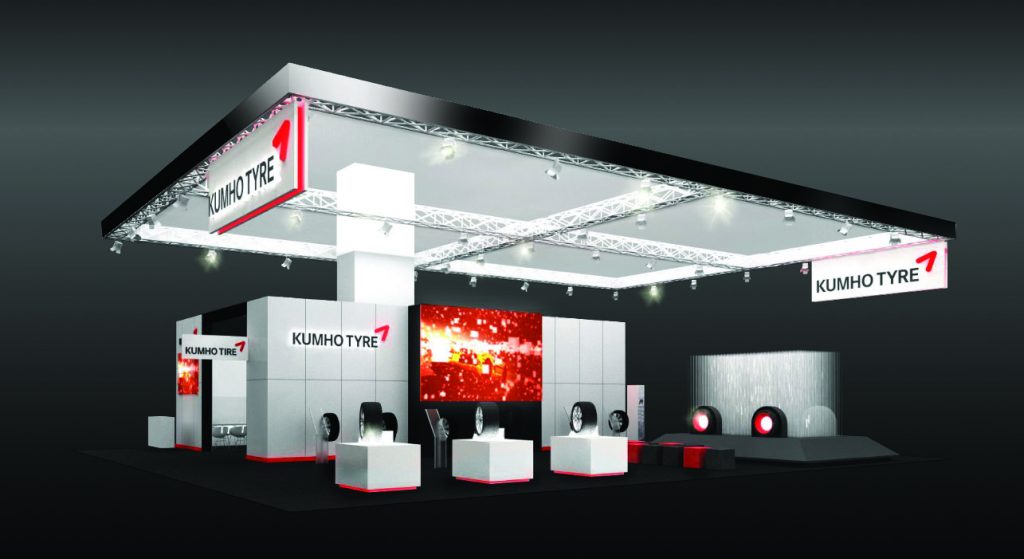 Kumho is supporting its product presence with an aggressive advertising campaign comprising bill boards on roads leading to the exhibition centre, as well as ones at the entrances of and within the halls themselves. Kumho is among some 1100 car and automotive parts manufacturers exhibiting at the IAA this year, to which around 1million visitors are expected. Said the company's European Managing Director of Sales, Cheol-hwan Kim: "The globally renowned IAA serves as a crucial test bed for manufacturers wishing to enter the European market. As a leading Korean tyre maker of global presence, we constantly strive to improve brand recognition for our products in this all-important marketplace."
For further information on Kumho and its products for the road, track and rally stage, see www.kumhotyre.co.uk.