This crashed Audi RS6 ABT is a crash that I have always remembered and I have on numerous occasions shown friends and family these photos. I have a very good friend of mine who use to own an Audi RS6 and it is very quick car and not only that you can get a fridge freezer in the boot.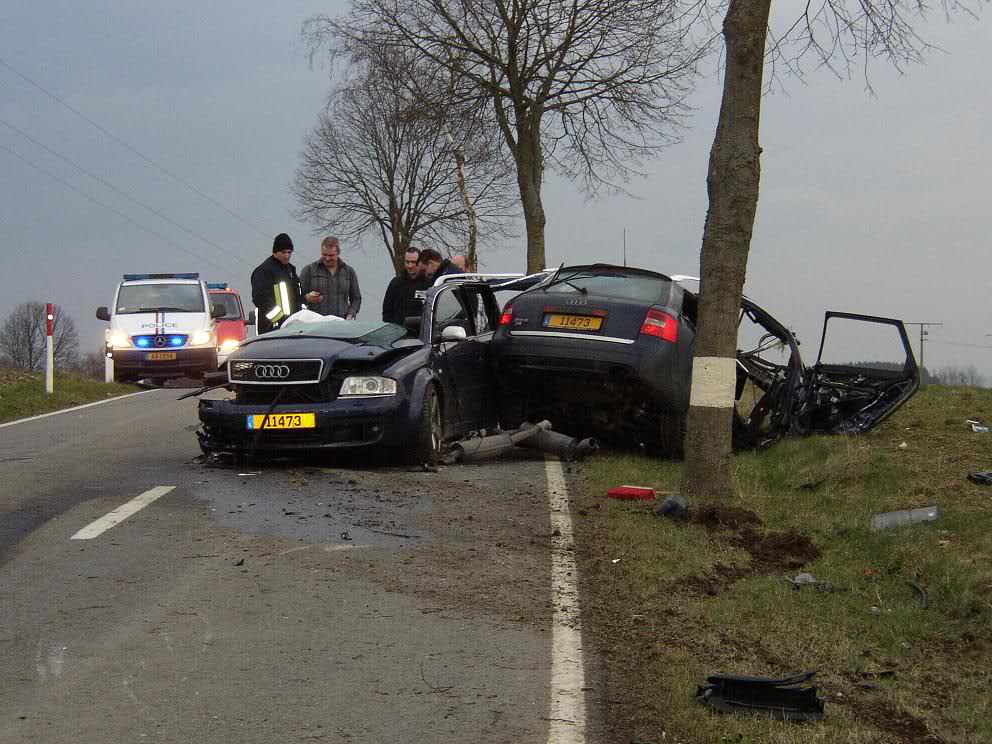 I have taken this from a forum as it is unbelievable and as many people have stated this chap should have bought a lottery ticket that day. He is so extremely lucky to have survived this crash and I will let you browse the photos with your Jaw dropped and I am pretty certain you will share and like this post.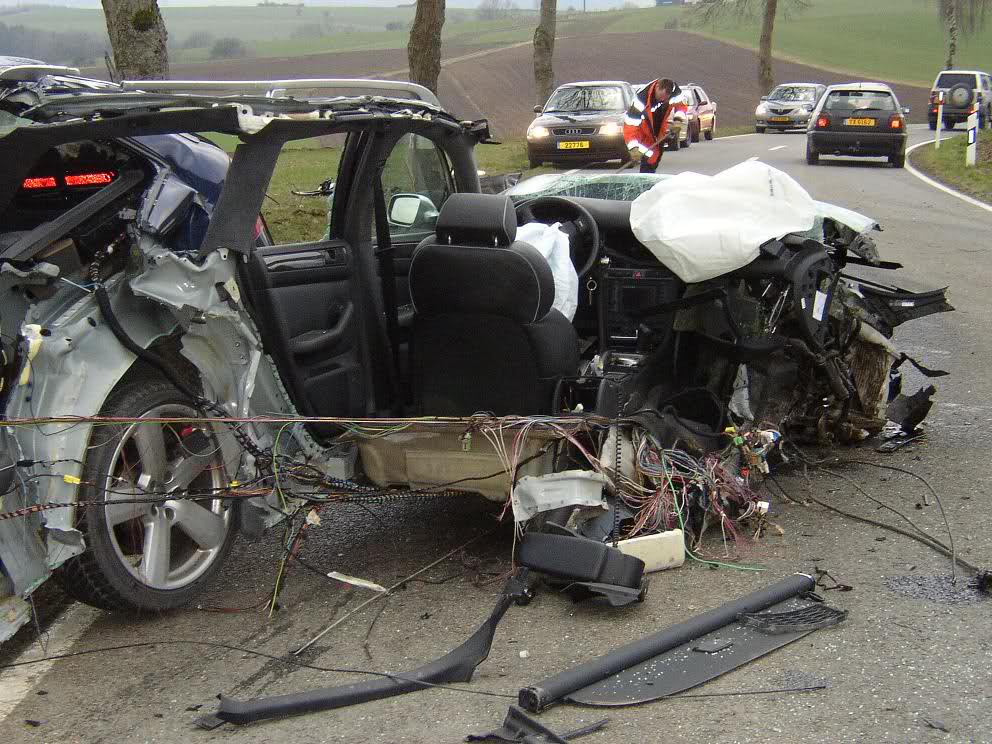 Quote, originally posted by Ian [email protected] »
What you see is what you get, i.e. there was no cutting of the vehicle prior to the pictures being taken. It is my brother-in-law that you see holding the mobile phone, he honestly doesn't know the speed that he was going at but wasn't near as fast as he has done in the past on that particular part of the road. Although the road was completely dry he said that it felt he was on ice and the car just careened into the tree.

He actually called the emergency services and climbed out of the car by himself, he spent only a couple of hours in hospital, apart from a few minor scratches he got a bandage around his little finger, I told him if he's not already religious he should take it up ASAP!The car WAS a pristine RS6 ABT, I was supposed to pick it up that very day to borrow it from him for a week as I've always wanted to try out the ABT version. He really should have simply told me that he didn't want me to drive his car I'm so happy he is alive and all in one piece.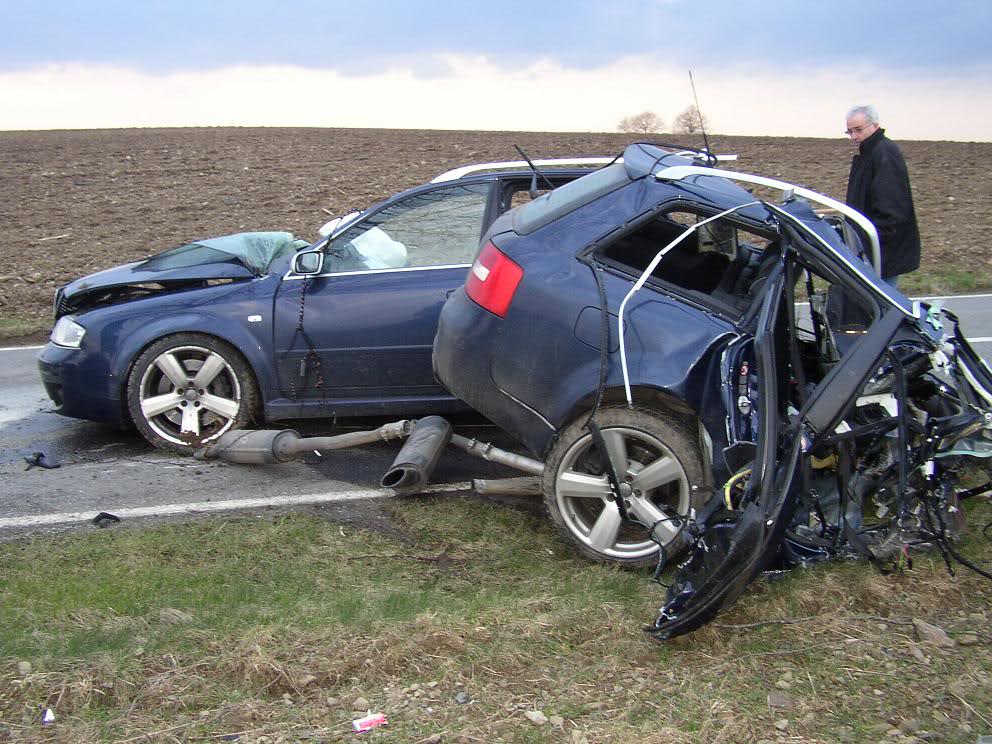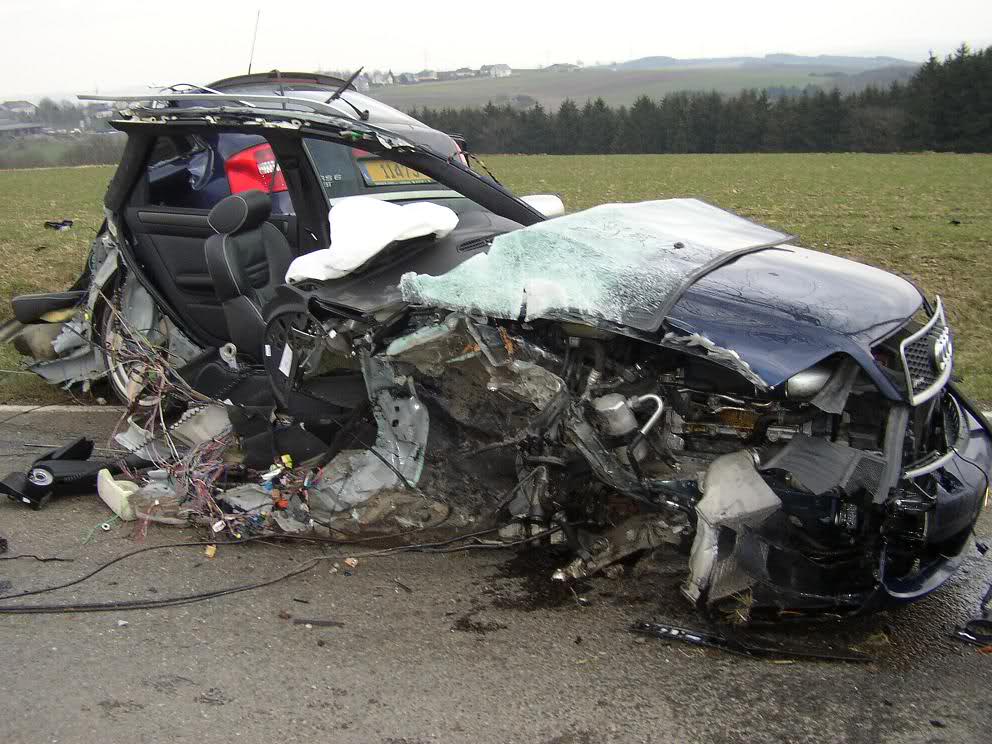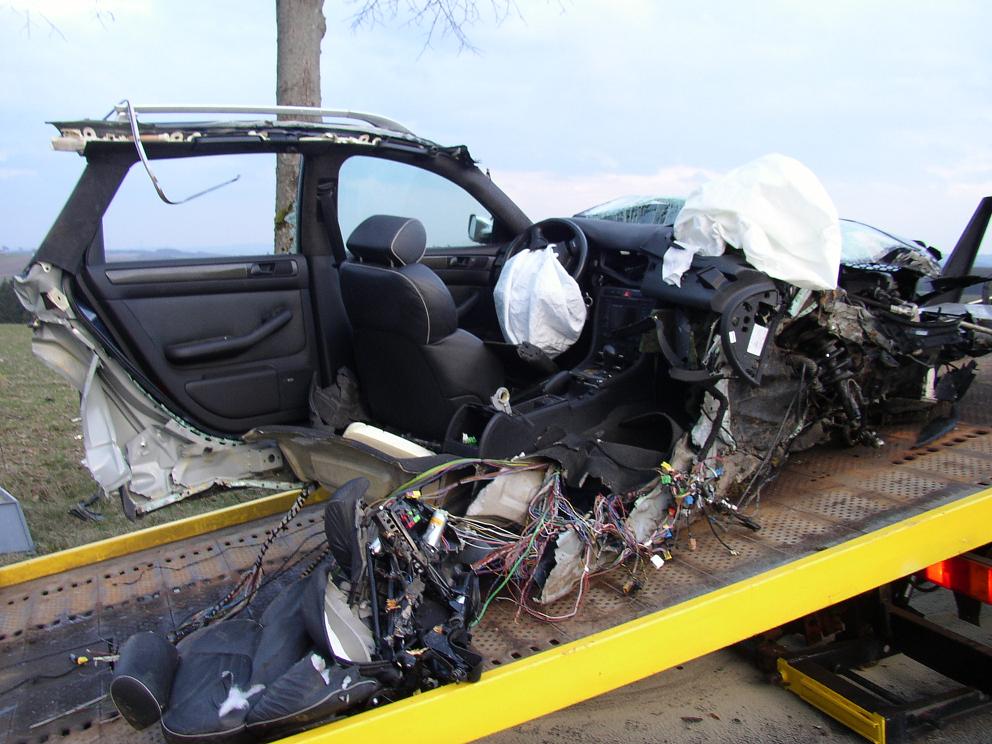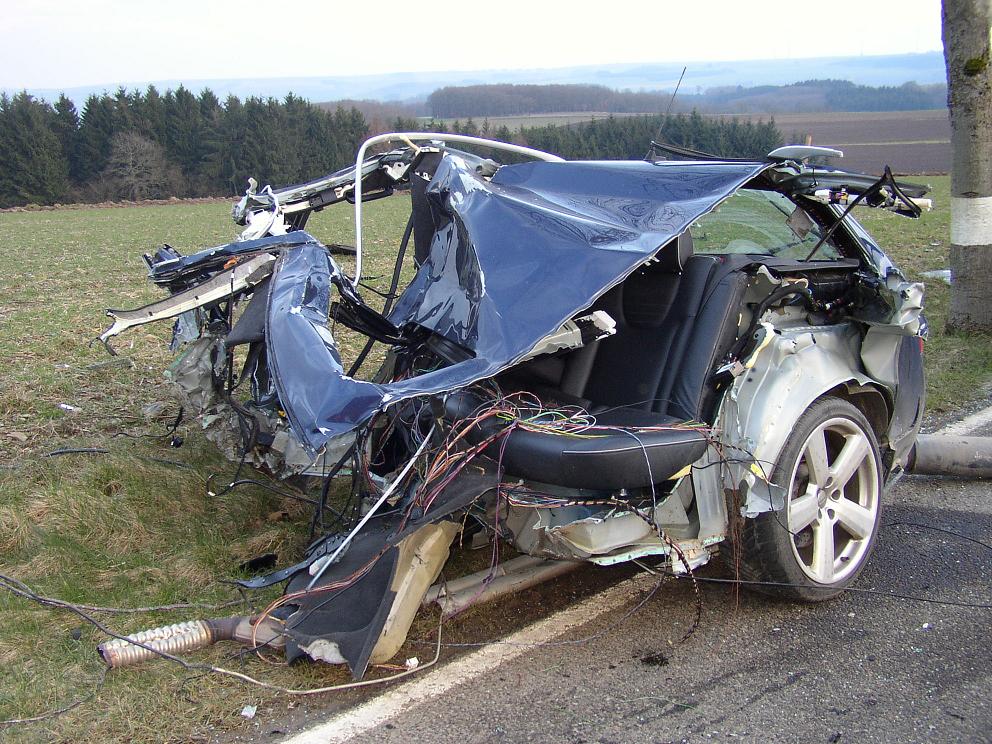 If you have any questions or have  story that you think BHP Cars would like then please get in touch.
Thanks again for reading and hopefully you will enjoy this article and all of the future articles.