As 1,500th Honda-powered Ariel Roars Out Of The Factory
Honda (UK) and Ariel Motor Company have renewed their 16-year strong exclusive engine supply agreement which sees the famed Atom powered by the Civic Type R engine, and the new off-road Nomad by the Civic 2.4 unit.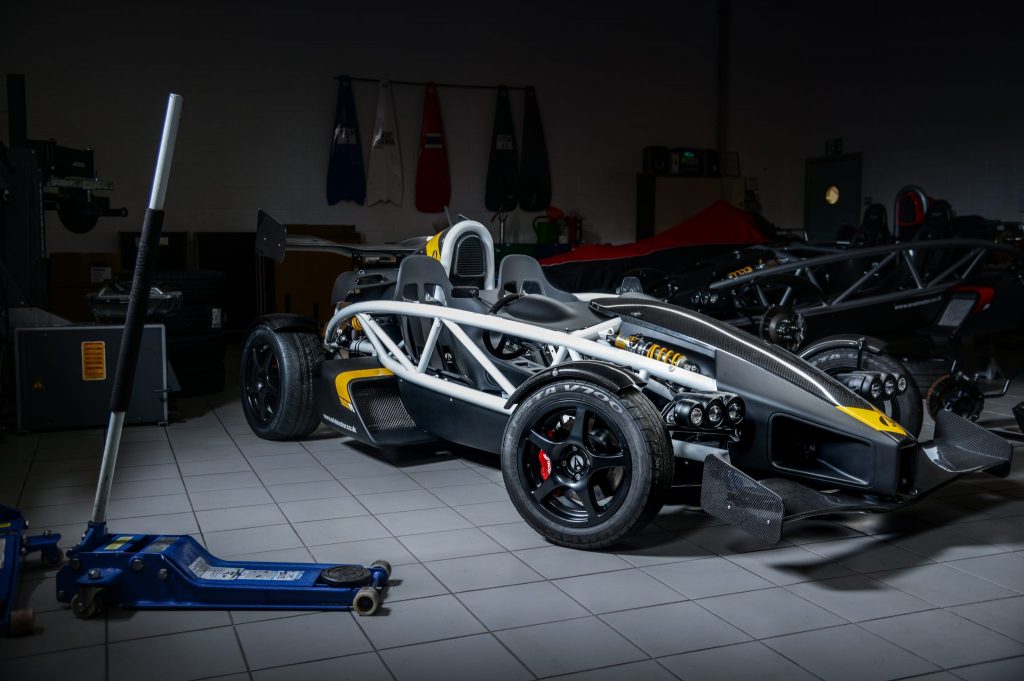 The news comes as the two brands celebrate the 1500th Honda-powered Ariel roaring out of the small factory in Somerset, where just eight highly skilled build technicians spend 100-200 hours painstakingly hand-crafting one vehicle each at a time, from start to finish. Over the last 16 years 1,500 new Ariels have been built here – just a few day's work for Honda's Civic-producing Swindon plant.
Walking into Ariel's small British workshop is like walking into a luxury tailor to be measured for a bespoke suit. No two Ariels are the same: each is made to order and there are thousands of possible configurations. Ariels are extremely affordable, very fast and will run and run at a track day with almost zero maintenance. At the heart of every Ariel lies the engine, however.
Since 2003 Ariel has been using as standard the Civic Type R engine to power these pocket rockets, firstly with the flagship Atom and now, with the Civic 2.4 unit, the new off-road Nomad. Atom base models use a completely untouched unit off the shelf to offer 245bhp with Ariel-tuned ECU and exhaust or, it can be supercharged to either 310bhp or 350bhp offering a 0-60mph of less than 2.7 seconds and a top speed of more than 155mph.
Ariel's founder Simon Saunders comments: "Our customers are hugely passionate about driving so the engine is everything. When we tell new customers that it's a Honda they simply nod and move on to the next question. They just know that it works. Switching to Honda engines is one of the best decisions that we've ever made. It's a brand that can't be matched for performance and bulletproof reliability and we're delighted that this success is set to continue well into the future."
Philip Crossman, managing director of Honda (UK), says: "The Ariel brand is an incredible British success story with a fascinating history and pedigree in producing bespoke machines which driving fans love. The two brands are a perfect match – not least with our common engineering expertise and reputation for unrivalled performance, reliability and durability. With the engine such a key factor it's a huge endorsement for Honda that Ariel chooses ours over others, and we look forward to continuing this successful partnership for many years to come."
As well as custom-building the Atom and new off-road Nomad, Ariel recently introduced the Ace motorcycle which, true to form, is also exclusively powered by Honda. Under the cowling of each Ace sits a V4 1237cc Honda unit, delivering 173bhp with a top speed of 165mph.
For further information on the Ariel Atom, Nomad and Ace please visit www.arielmotor.co.uk.