Caterham has teamed up with one of the world's most reknowned and respected men's fashion magazines – GQ – for this year's Caterham Academy.
GQ, the number one upmarket men's lifestyle media brand in the UK, is the definitive title focusing on fashion, style and culture for men and will be the media partner of this year's entry-level Caterham motorsport series.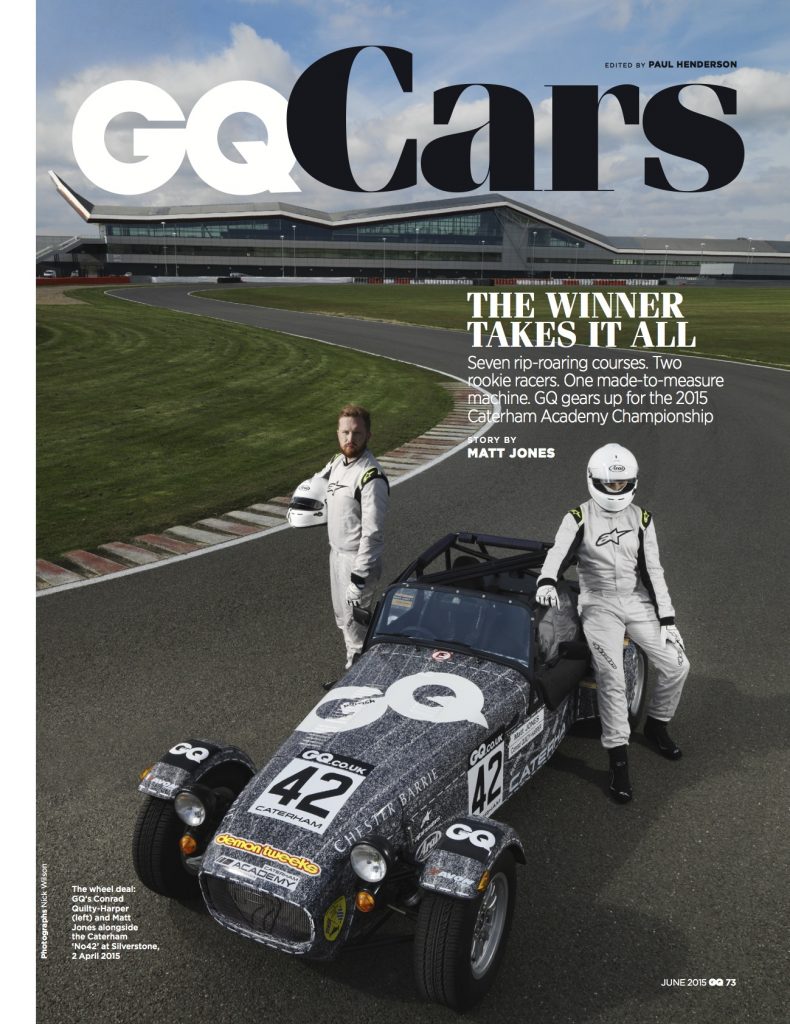 Two journalists from British GQ – Conrad Quilty-Harper and Matthew Jones – will compete in the 2015 Academy, recording their experiences in the pages of GQ magazine and on the hugely popular GQ.co.uk website.
The venture is the first time that Caterham has sought a media partnership from a title outside of the traditional automotive and motorsport sectors and it is hoped that GQ will bring the excitement, competitiveness and fun of the Academy to an even wider audience.
The Academy has run since 1995 and is open only to complete novices. It takes participants through the process of gaining their race licences as well as their first full season of competition, comprising two sprints and five circuit races. Since its inception, it has created close to 1,000 brand new racing drivers.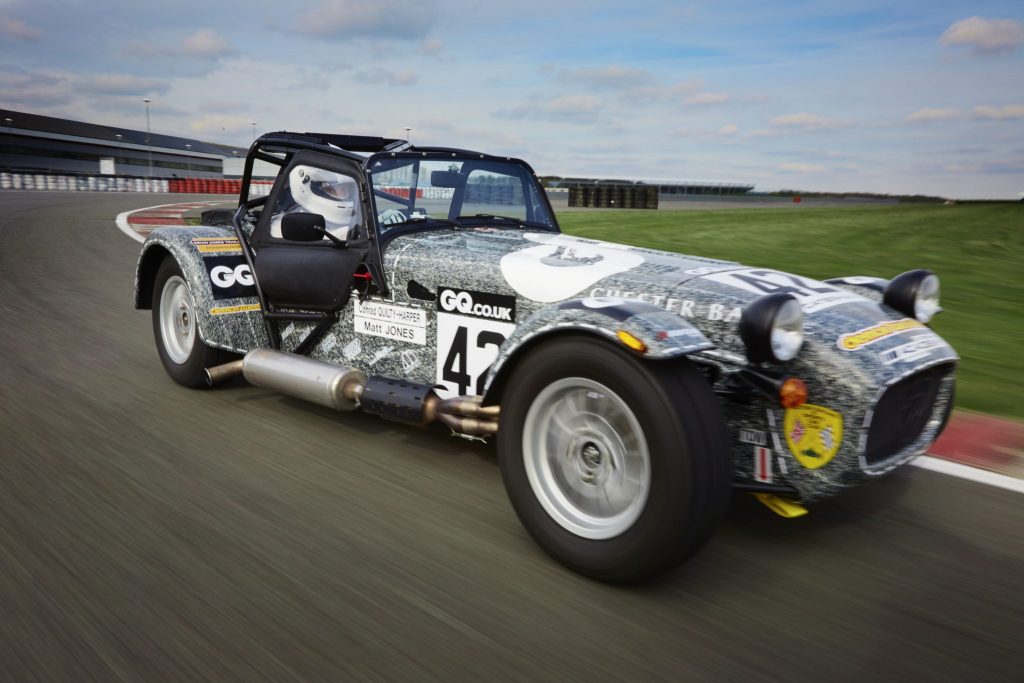 Caterham Motorsport director, Simon Lambert, said: "While the readers of car magazines are more likely to already know about the Academy, GQ's involvement will take us to a new, important and relevant audience. GQ's reader demographic is perfect for the Academy – intelligent, ambitious people who have a taste for excitement and living life to the full."
Conrad Quilty-Harper, News Editor of GQ.co.uk, said: "Matt and I are very excited to be taking part in the Caterham Academy 2015 races. We have an extremely smart GQ car with the world's best racing gear and we're looking forward to sharing our experiences and progress on GQ.co.uk."
Conrad and Matthew will share their GQ car, numbered #42 to represent the answer to the question of life, the universe and everything from Douglas Adams' Hitchhiker's Guide to the Galaxy. They will score points individually, meaning that the #42 car will not be classified in the overall standings and will not be eligible for the championship title.
The 2015 GQ Caterham Academy kicked off with a sprint event at Aintree on April 25, in which the GQ car, piloted by Conrad, finished 10th. The next event is a sprint at Blyton, Lincolnshire, on May 17.
For more information, please visit www.caterham.com.