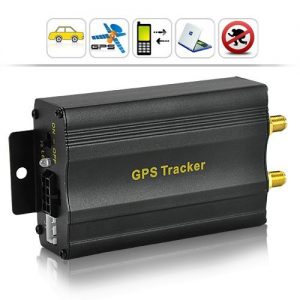 Are you worried about your kit car being stolen? Are you concerned that even though it is locked up in a garage, and you have CCTV watching it that if it did go missing you would never see it again?
I recently moved down to the south coast of England, and we are in a fairly posh area which is nice, but it means we get targeted for car crime, and recently we started to get a lot of cars stolen without a trace, and this got me very worried.
If your car gets stolen you normally have to find it within 48 hours as that is the time frame that the thieves left it on a side street to see if it has a tracker fitted and so these 48 hours are critical.
This kit car GPS Tracker is one of the best theft prevention systems available today. It has the convenient SMS ability with a full range of alarm functions, including gas to engine cut off and of course the very latest in GPS tracking technology.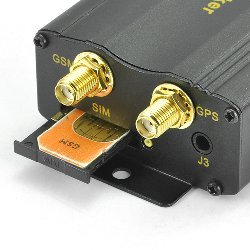 The G204 GPS Kit Car Tracker is the ultimate safety device for your kit car.
Track On Demand – The G204 GPS Kit Car Tracker has a track on demand features where it will send you a text message of current longitude, latitude, speed and time, as well as sending you a map link so that you can see a map of exactly where your kit car is.
GEO Fencing Control – This feature is very cool. I have it set on my kit car so that when it leaves my garage, it sends me text message alarm to the authorized phone numbers. Which is very handy if you keep your kit car in storage from one week to the next?
Movement and Speed Alert – The G204 GPS Kit Car Tracker can warn you with a text message to your mobile phone when your kit car starts to move from a stationary status or when the kit car is moving quicker than the pre-set you set up. Which is very handy, for example, if you lent your kit car to a friend to take for a spin, and you told them not to go over 70mph, but as soon as they go over 70mph you get a text message to tell you that they did.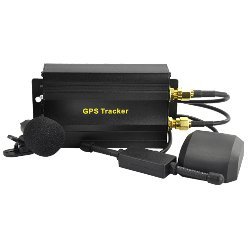 Stop the Engine – You can send a text message to the G204 GPS Kit Car Tracker to cut off the fuel and battery supply and in doing this your kit car will remain immobilized until you remove the alarm status. You could literally stop the thieves in their tracks…
GPRS – With a GPRS SIM card you can monitor real time movement of your vehicle with the supplied software.
How does the G204 GPS Kit Car Tracker Work?
The tracker is powered by your kit car battery and should ideally be installed inside your car. It runs on the latest GPS SiRF III chip-set which is a state-of-the-art GPS microchip that is embedded at the heart of the tracker which continually reads its own location from low orbiting global satellites and then use the GSM/GPRS infrastructure operated by your mobile phone network provider to send its current location to you. All you have to do is put a working SIM card into the tracker which I must add is Quad band so it works anywhere in the world, and that is it.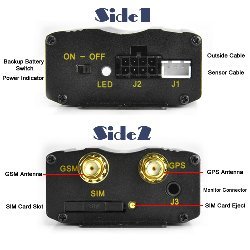 The G204 GPS Kit Car Tracker makes no sound at all so you are completely safe in know what is happening to your kit car, but the car thief has no idea that their movements are being recorded.
Some of the features
Complete system integration to your vehicle
Global coverage with a quad-band GSM frequency
Extensive functions through SMS
Immobilize your vehicle on demand
GPRS and Internet application
The best place I have found to get the G204 GPS Kit Car Tracker is from Amazon it is only £60 which is a bargain, in my opinion.