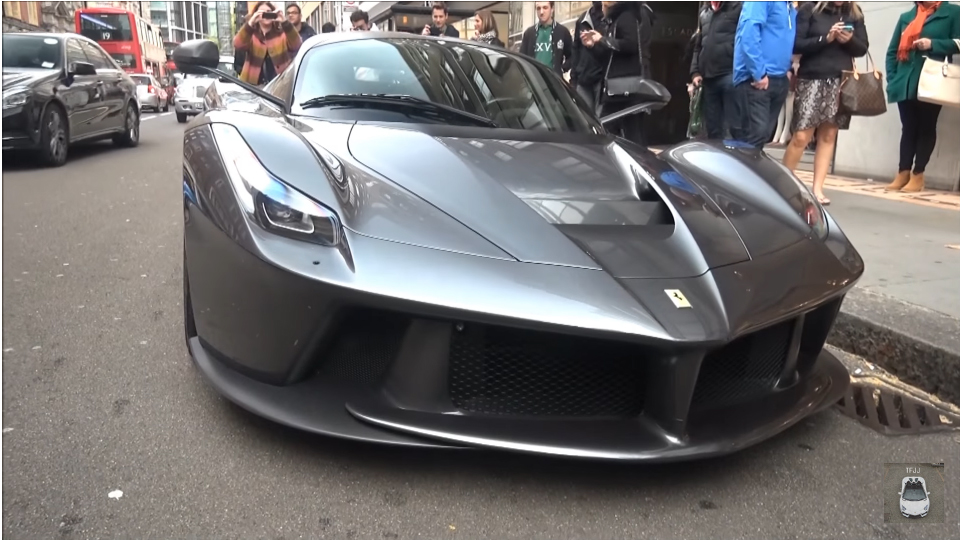 Finding a supercar in London is as easy as finding stripes on a zebra. Finding an owner as prestige as the car is like finding hay in a stack of needles. Or like finding Jeremy Clarkson behind the wheel of a Citroen; very unlikely.
If you have time to kill, though, you might like to play Mystery P.I. and find the car and the owner. Youtuber TFJJ proved such feat is doable because a.) he doesn't have anything important to do or b.) he is not important enough to be somewhere, erm, important.
A few blocks away form Harrods, on Sloane Street, Gordon Ramsay was seen with his grey LaFerrari. A 950 bhp rocket with a sonorous V-12 and electric motors that Ferrari refuses to be called a hybrid. It is because TheFerrari does not have an electric only mode. The electric motors are constantly at work with the engine.
Gordon Ramsay is like a boss much in the same way that the LaFerrari is parked alongside a Ferrari 458 — which I'd rather have — and herd of Lamborghini Huracans and Aventadors. The celebrity chef then heads out in his car as people snap pictures.
It is a fine Ferrari. That is why its named TheFerrari — the way only Italians can get away with naming such cars. Mr. Ramsay might be difficult to please but nothing that a spicy Italian car can't fix.
It's your turn. In the comments, tell me what's your flavor.