Goodwood Festival of Speed this year was a very strange one I was heading off on my own and not intended to meet anybody as I just wanted to get to the event and push round get the photos see what I wanted to see and then get back to the office as we are snowed under at the moment.
Due to other commitments Thursday was the only day that I was available for and to be honest if you are not bothered by seeing cars go up the hill this normally is the best day to go on. We normally use Thursday as a day of getting all the static stuff done and then spend the next 3 days sat on the bank and watching the hill climb.
The first thing that struck me was that this years Goodwood was very much the same as last year with very little different. Which is good in some respects but in other respects it lacks surprise and the allure of seeing something new fast fast disappears and then it becomes a bit of a trudge.
So what grabbed me by the balls and made me think my entry fee was worth the money.
I am not normally a Ferrari fan to be honest but I am slowly falling in love with a number of their cars, the Ferrari F40 for me is my favourite Ferrari of all time but something that is catching that up is the Ferrari FF. I am not sure why I like the FF, maybe its because I see one regularly on my daily walk around my village of maybe its the noise it makes I don't know but there is definitely and attraction there and it is exceptionally photogenic and as far as super cars go I would say its very understated but that is then what makes it stand out.
The Ferrari FF does remind me of another car though and I am not sure if its been mentioned in the past by other journalists or maybe i am the first but it does remind me of the reliant scimitar and I am not sure if that s a good thing but either way I love the Ferrari FF.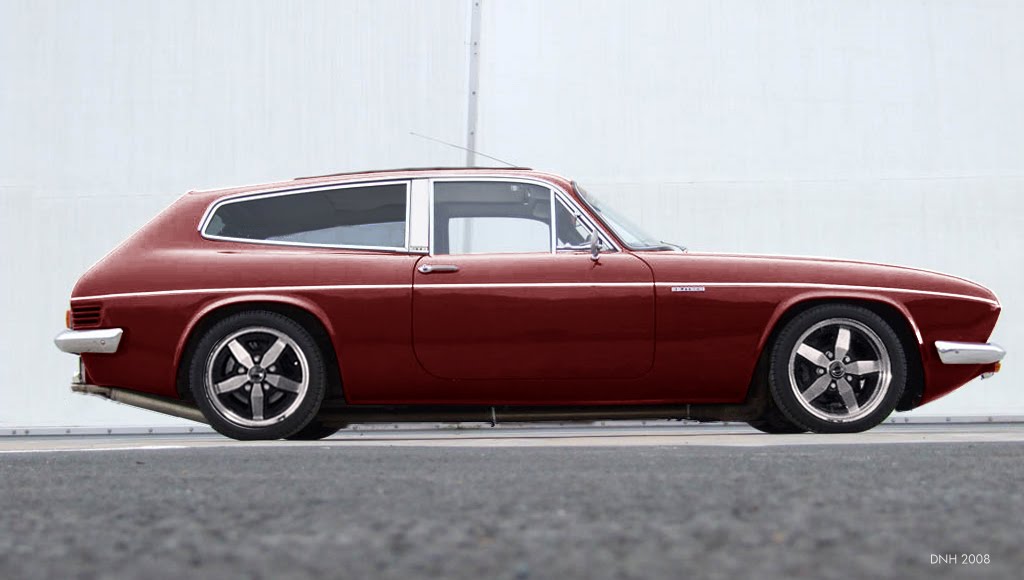 I checked the weather forecast of Goodwood and knew that the temperatures were going to rise and so decided to make the mistake of making the walk up to the rally stage which is a long long walk up a fairly steep hill and then to get a little bit lost due to the terrible sign posting and when I finally get to the rally stage it is not worth the walk. There were only a handful of cars and for me there was nothing there that I had not seen the previous year but none the less I made it up the hill so I was going to take some photos.
Once I had trundled back down the hill of the rally stage gasping for water I hopped over the bridge to the side of the Goodwood house and this for me has always been the highlight of the Goodwood event and that's because this is where all the action is and its not very sales hyped. Its more of what a garden party should be like with people enjoying themselves drinking Pimms and generally basking in the sunshine.
The sculpture this year was for me fairly uninspiring but still worth a look and I did like that it came over the top of Goodwood house but it was not as interesting to look at as past years so I do hope next year we are blown away by it.
The Cartier section of the show is always going to be good, last year it was full of my favourite classic super cars like the Ferrari F40 and Jaguar XJ220 and the McLaren F1 but this year I didn't see any of them which is a shame but still none the less there were plenty of other cars to tempt my my camera.
After spending an hour or so looking at the Cartier collection I headed off to the Super car paddock and took lots of photos and got to see the Ferrari LaFerrari which is stunning along with the Porsche 918 which is just a stunning car but there were a lot of people and it is very difficult to get photos without people in there.
But if you like the Ferrari LaFerrari then you have to take a look at this Porsche 918. I saw this earlier at the Porsche Stand and it was stunning but take a look at it in the Martini colour scheme… wow!!!
I absolutely love Porsche and the 918 blew me away and I have to say it is a stunning car just take a look at a few of these shots I took…
The Porsche 918 Spyder is a stunning beautiful car that I am going to one day hopefully drive it is my list and I cant wait!! But getting back down to earth there are a couple of cars that are easily in my affordability price range and that is the new Cayman GTs and also the Alfa Romeo 4C.
The cayman is very very nice but the Alfa Romeo 4c looks like it will be a great car to blast round the B roads so I am hoping to get test drives in these two very different but similar cars in the coming weeks and fingers crossed I may just walk away with one of them.
The main stand at the Goodwood house was the Maserati stand and that was a very very nice part of the show and the new Maserati is stunning! But typically everybody else thought so as well so had to work hard to get some good photos but hopefully you will appreciate how great this car looks.
I am not a Maserati fan but I am a dedicated petrol head that understands beauty and I know I like this car so I cant wait to make it to Maserati and get a test drive in this also.
What else stood out at Goodwood?
McLaren P1… Holy Shit!!
OK, I have been saving the bets till last and I have to say the Mclaren P1 was the car that stole the show!! It is stunningly sexy yet it has a presence that is refined and yet you know that its going shred tarmac and the noise will be that of a pissed off fire breathing dragon that would scare any 7 year old child.
Yes I was blown away by this car, photos never do it justice and a photo does not expose the aura of this car. The McLaren P1 has a presence that is not like any other car I have seen or any other car I will probably see.
Have I just come face to face with the ultimate car? Will I get excited ever again by anything else? I don't know but either way I think I am in love and I want to see this car again like an love affair you just cant hide the pleasure of seeing it. You just want to touch it and smell it… wow what a car!!
I will be doing reviews and features on the cars that caught my eye over the coming weeks and with a bit of luck I will get the pleasure of blasting one or two of them round a track and if not the very least some local roads.
If you are at Goodwood over the weekend make sure you slap on the sun cream and enjoy the show.