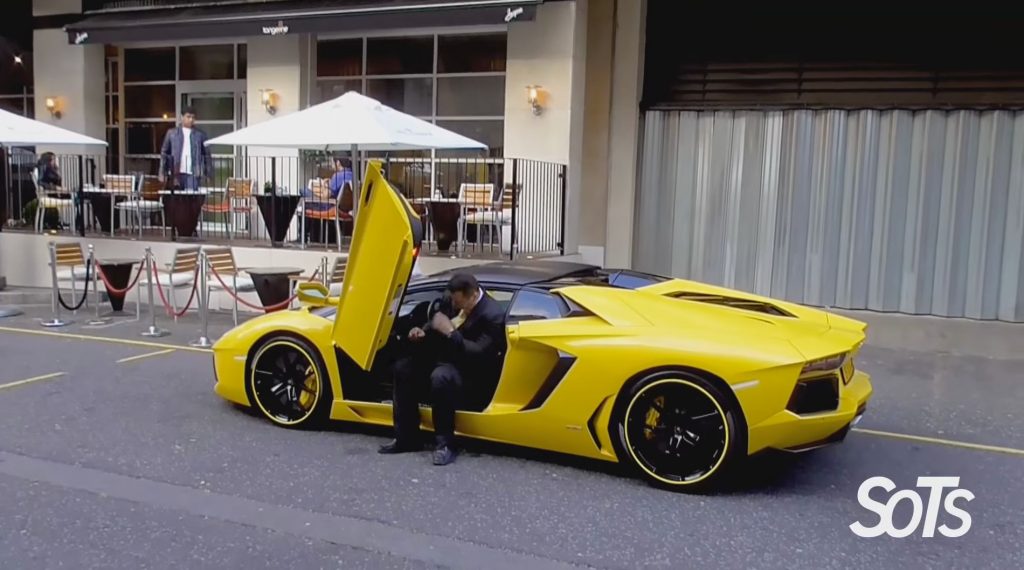 If you are tall and lanky with a little bit more in the leg department than your average human, then times are getting a lot harder for as the roofs of supercars are getting even lower. I am already starting to creek and make funny noises when I have to lower myself down into anything remotely low.
However, Valets have to be ready for any vehicle that arrives, but this Valet is a little too big to get in this Lamborghini Aventador Roadster, which is a bit awkward to watch but sit back and enjoy as this Valet does his best to get in.
Just for you to ponder on how low the Lamborghini Aventador Roadster actually is 1,136 mm (44.72 in) which is a gnats cock over 1 meter high which to be honest is not very high and I doubt I would be able to fold myself up into one.