The Aston Martin DB10 built exclusively for James Bond in the forthcoming movie, Spectre, roared into Newport Pagnell on Saturday as part of a tour of the British sport car maker's UK dealers.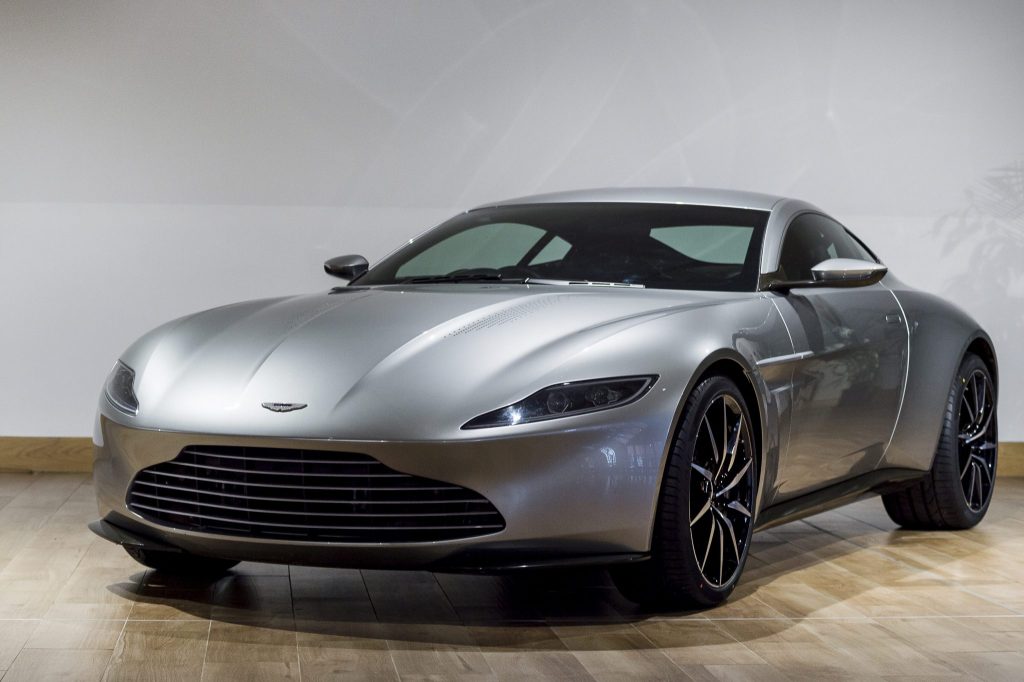 The relaxed, family-friendly, event saw more than 500 people visit Aston Martin Works to get a close-up view of the exclusive new sports car. DB10 is limited to just ten examples, all of which are used in the highly anticipated new Bond film which premieres in London on Monday October 26.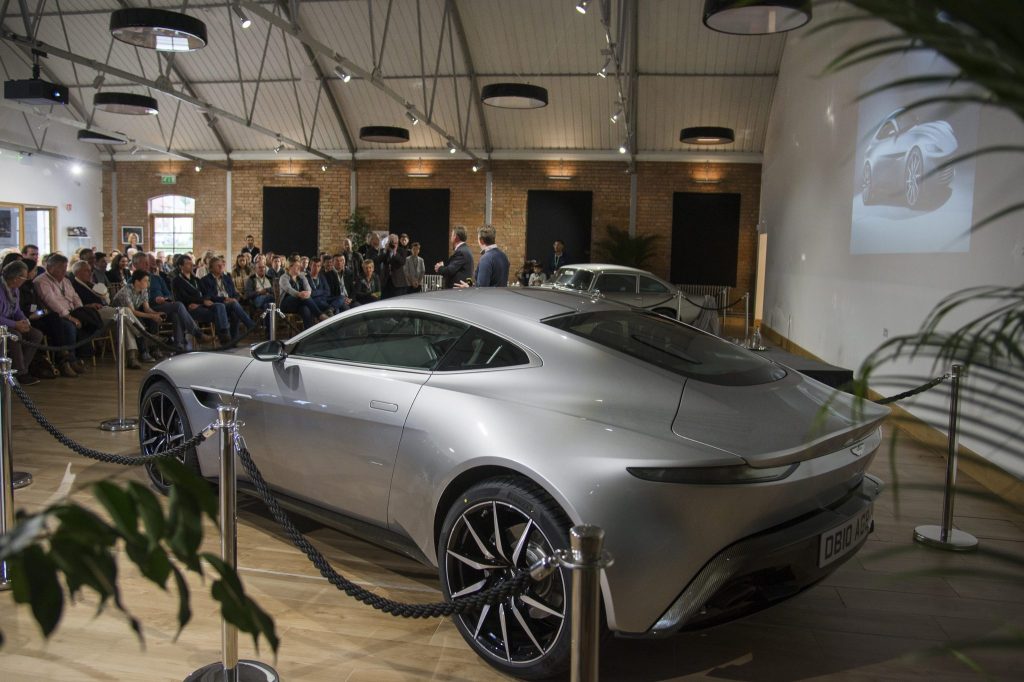 Stunt driver Mark Higgins – the man behind the wheel for the extreme driving scenes in three Bond films – was also at Saturday's event to share his fascinating insights into both the making of Spectre and the experience of driving the exclusive DB10.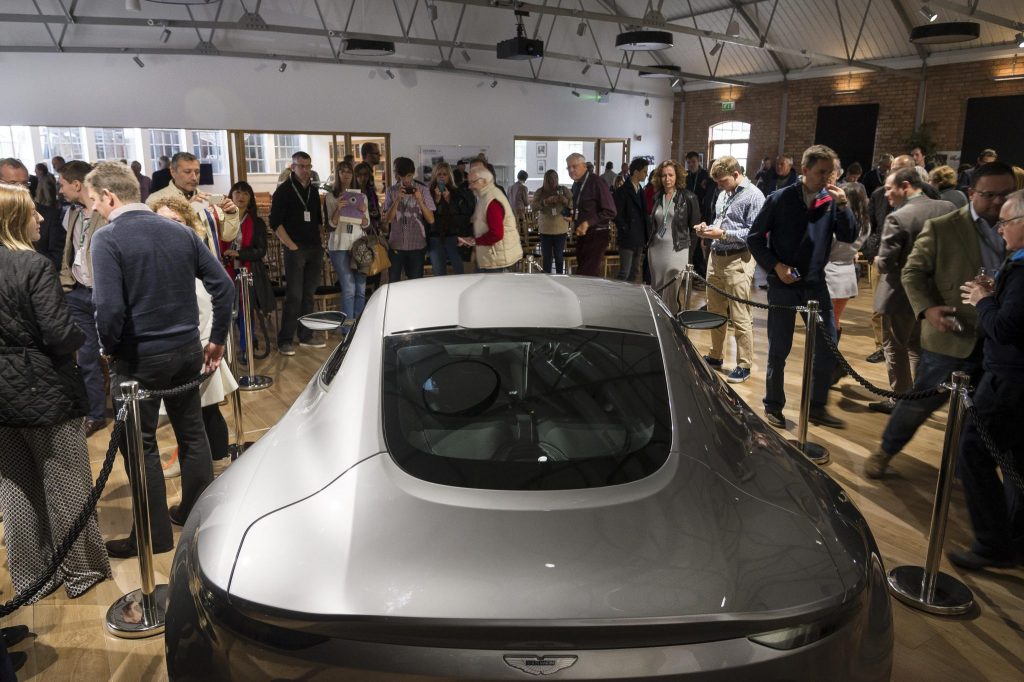 Aside from the rare chance to see the stunning Aston Martin DB10 'in the metal', visitors to the historic Newport Pagnell site were treated to a display of one of the immaculate Aston Martin DB5s used in the previous blockbuster Bond film, Skyfall.
Guests also had the chance to put their own driving skills to the test behind the wheel of an Aston Martin sports car in a Sony PS4 simulator challenge, with prizes for the fastest laps in both the morning and afternoon sessions.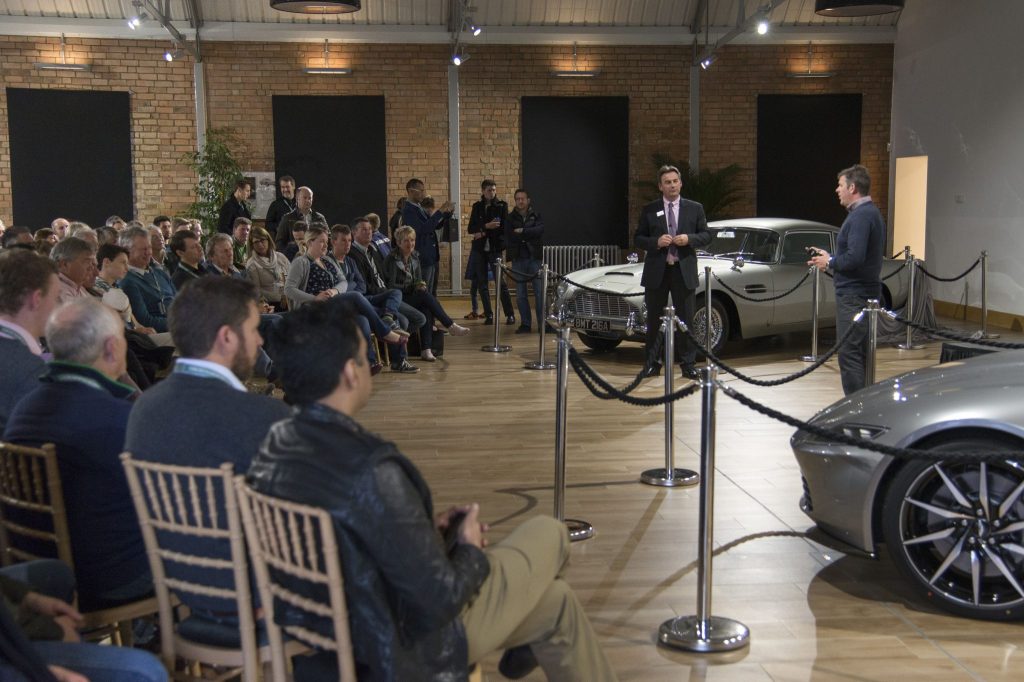 Aston Martin Works Managing Director, Paul Spires, said: "The whole day was a superb occasion. I was thrilled to see so many of our customers come along to see for themselves the incredible DB10.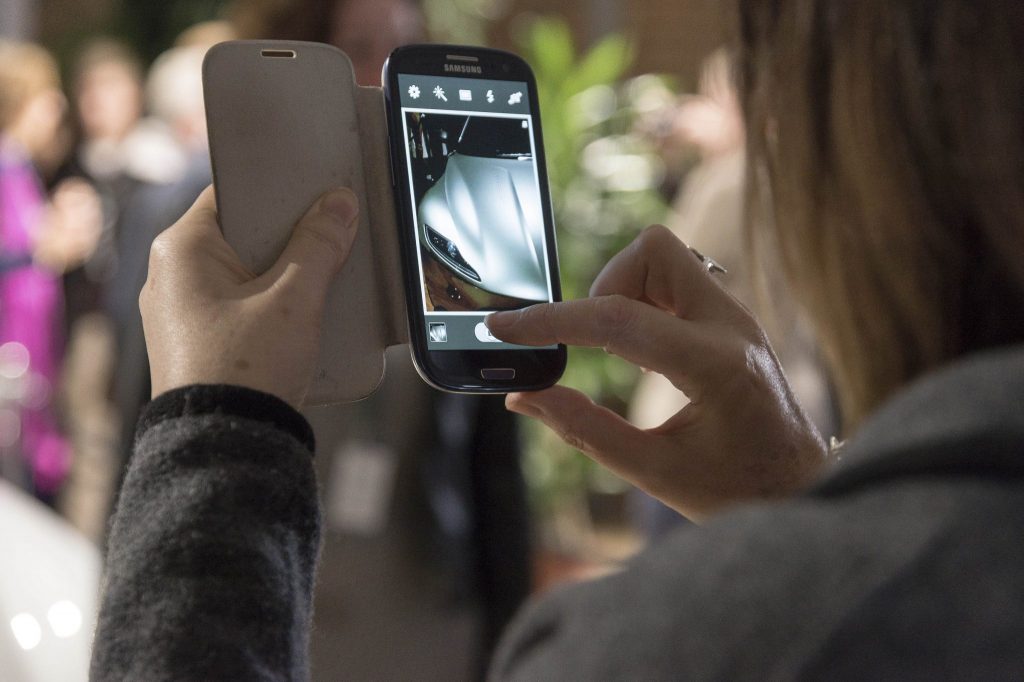 "It was also a real delight to see so many youngsters – potential Aston Martin customers of the future – join us on the day."