Caterham Cars has appointed BookaTrack, based at Donington Park race circuit, as its new dealer in the Midlands as it continues to expand its UK dealer network.
The brand new showroom will be based at one of Britain's premier circuits, and will open its doors in January 2016. The move will also see Caterham's Experience day activities relocate from Silverstone to Donington Park from January 2016.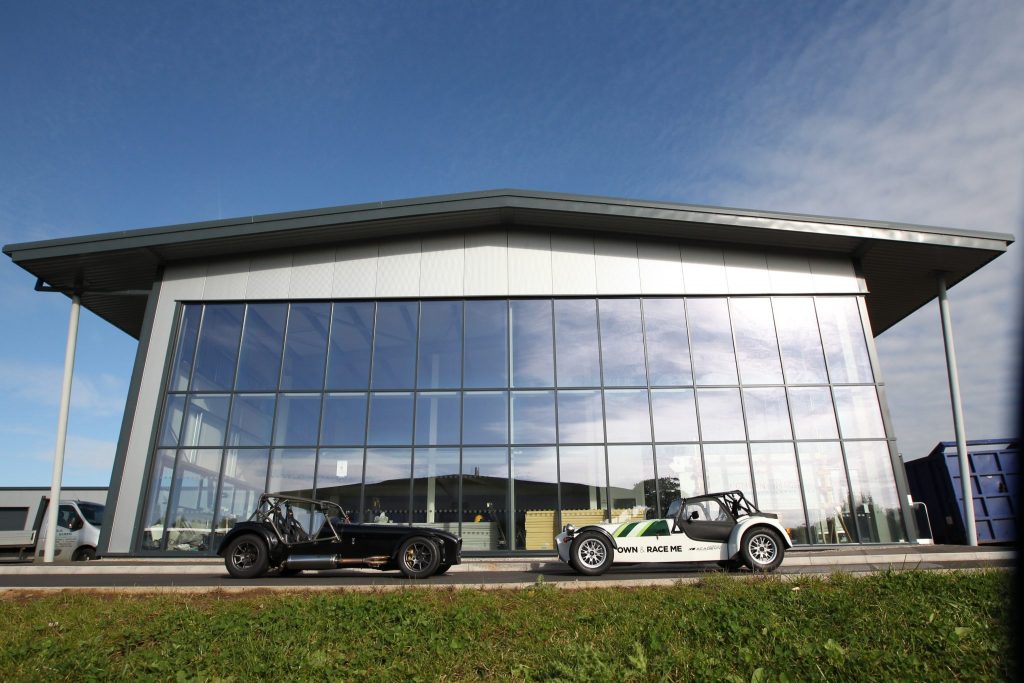 The move marks the first time that prospective Caterham customers will be able to experience retail demonstrations in a Seven on track, due to the exclusive circuit access that Donington Park has given to BookaTrack Caterham at selected times.
BookaTrack Caterham will sell Caterham's five-strong model range of lightweight sportscars, as well as offering a full aftersales and servicing package to new and existing customers. The BookaTrack team is already well-versed in the servicing and maintenance of Caterham Sevens, through its Experience fleet of 12 Sevens, including R300 race cars and Seven 620 Rs.
Aftersales activities will begin with immediate effect and will provide Caterham's Midlands based customers with service, warranty and parts support in a central location conveniently located just off the M1. BookaTrack Caterham will also offer a store and forward service, allowing customer cars to be stored indoors and securely at Donington Park.
Caterham's Chief Commercial Officer, David Ridley, said: "We are delighted to be able to expand our UK dealer network in partnership with a company as knowledgeable and experienced with the Seven as BookaTrack.
"Donington Park is perfectly aligned to the Caterham brand thanks to both of our rich motorsport heritages.
"Additionally, the opportunity to deliver Caterham Experience events alongside a showroom in tandem with having exclusive access to the legendary circuit for customer demonstrations is a ground-breaking move for Caterham."
BookaTrack's Director, Jonny Leroux, said: "The opening of our own Caterham franchise at Donington Park is the culmination of over 15 years worth of passion, enthusiasm and commitment to both brands. The strong partnerships BookaTrack has forged with both parties makes this a natural progression for us and one that we're all very excited to be involved with.
"Our new purpose-built showroom and the inclusion of the Caterham Experience in-house at Donington Park perfectly complement our existing range of services and ensures BookaTrack are able to offer a complete progression from first timer to seasoned racer."
Donington Park Commercial Director, Roger Lowe commented: "We are delighted that Caterham are heading to Donington Park and further strengthening the presence of BookaTrack on our site. Both companies are industry leaders and this announcement further adds to the recent regeneration of the circuit, and is another indication that Donington Park, with its central location is a key site for the motorsport industry. We look forward to the opening of the showroom, and of course the increased levels of driving participation for visitors to our circuit."
BookaTrack is the UK's largest independent car track day organiser. Caterham has been working with the company since its inception in 2000 and throughout its progression as a premium track day provider. BookaTrack will continue to operate a fleet of Caterhams at around 120 events per year at race circuits across the UK and Europe.
For more information about Caterham Cars, please visit www.caterham.com.
For more information about BookaTrack, please visit www.bookatrack.com