Caterham has revived the spirit of one of its most illustrious Sevens – the boisterous 1.6-litre Seven Superlight – with the launch of a new special edition model.
Just 20 of the special edition cars – launched at this weekend's Goodwood Revival ahead of the 20th anniversary of the original Superlight in 1996 – will be built.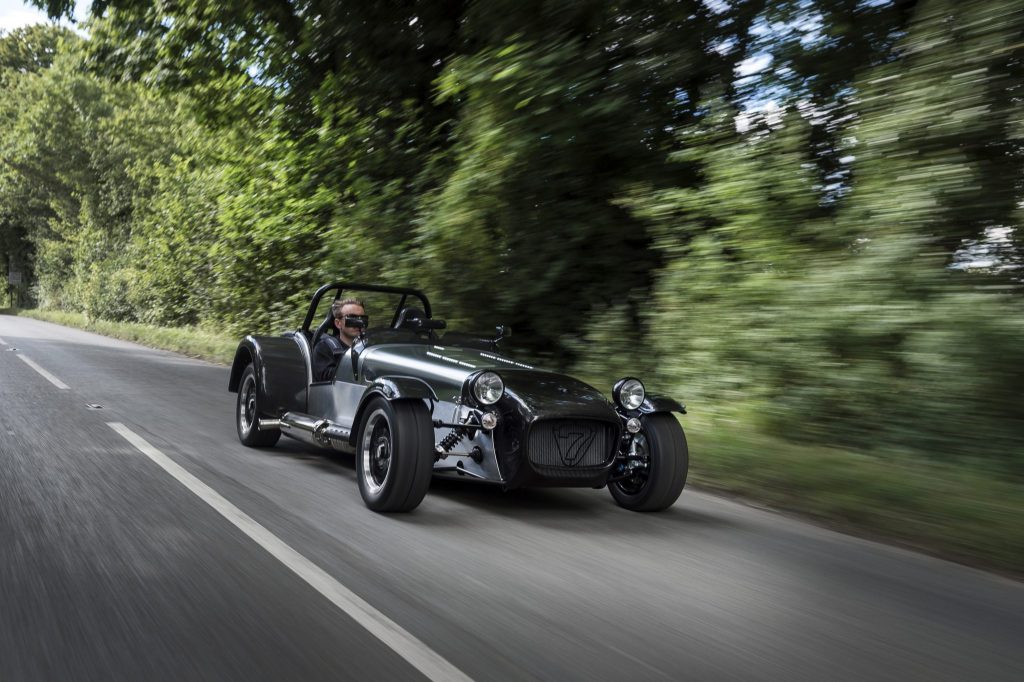 The original Superlight's production run ceased in 2004, but it heralded a new era of purposeful, track-biased Sevens designed to offer even more performance and low weight at a pared down price point.
Despite its ultra-minimalist character – even for a Seven – the Superlight went on to become one of Caterham's most coveted models, selling some 200 examples while in production.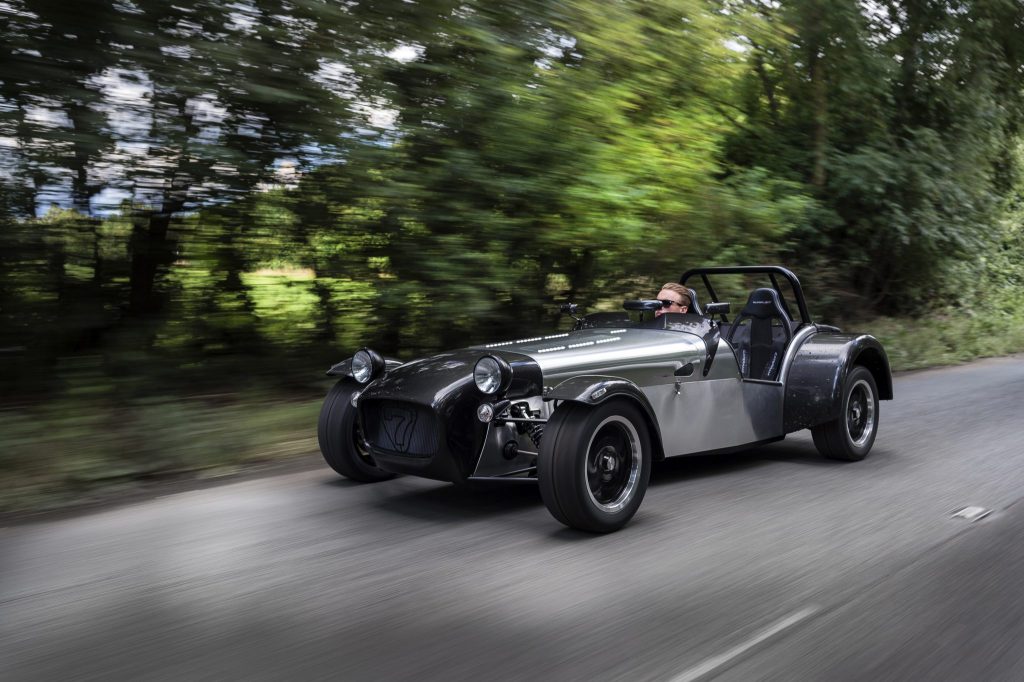 Priced at £29,995*, and sporting a similarly extreme spec sheet to that of the original, the Superlight Twenty receives a 135bhp 1.6-litre Ford Sigma engine, 6-speed close ratio gearbox, 'Sport' suspension pack, lightweight flywheel and a limited slip differential.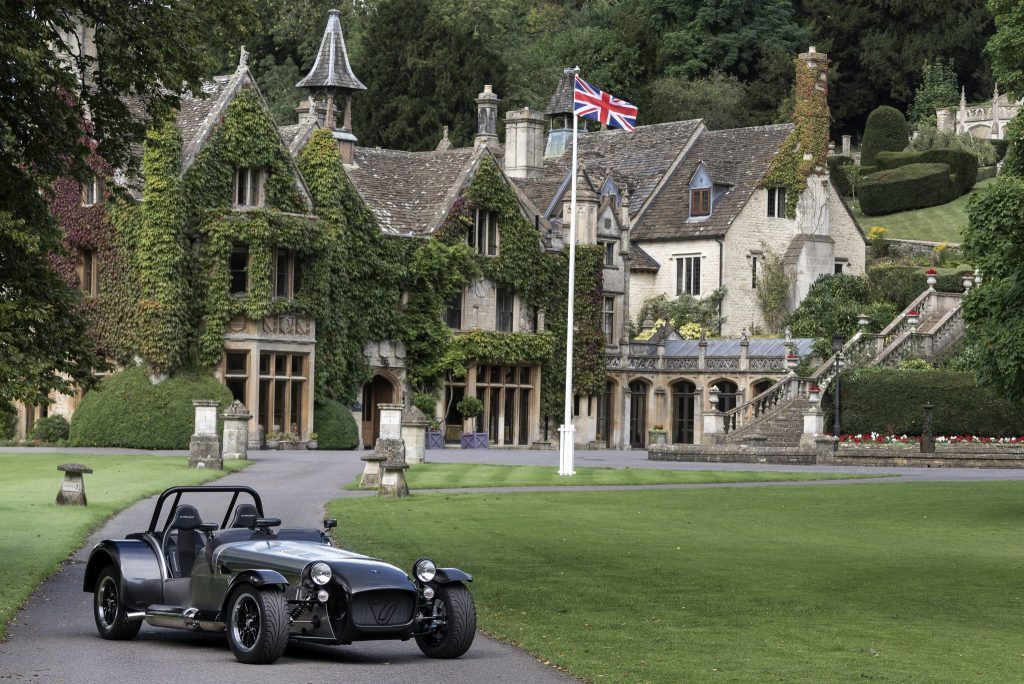 The bodywork benefits from numerous carbon fibre components, including its cycle wings, rear wings, nose and minimalist aero screen. The body is finished in bare aluminium, as per the original Superlight, which saves six kilograms further contributing to the ultra-lightweight approach.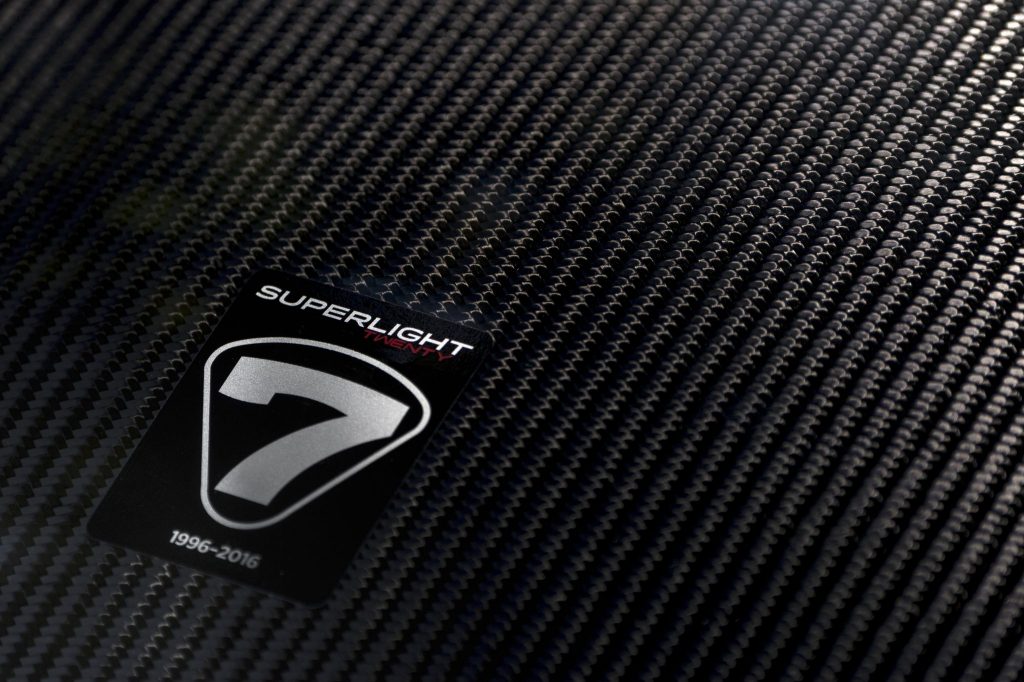 The new vehicle also gets a numbered dash plaque, unique gauges, key and a gear knob bearing the 'Superlight Twenty' motif and is equipped with a titanium coloured chassis, carbon interior panels and specially-embroidered carbon sports seats found only on Caterham's flagship model; the Seven 620 R.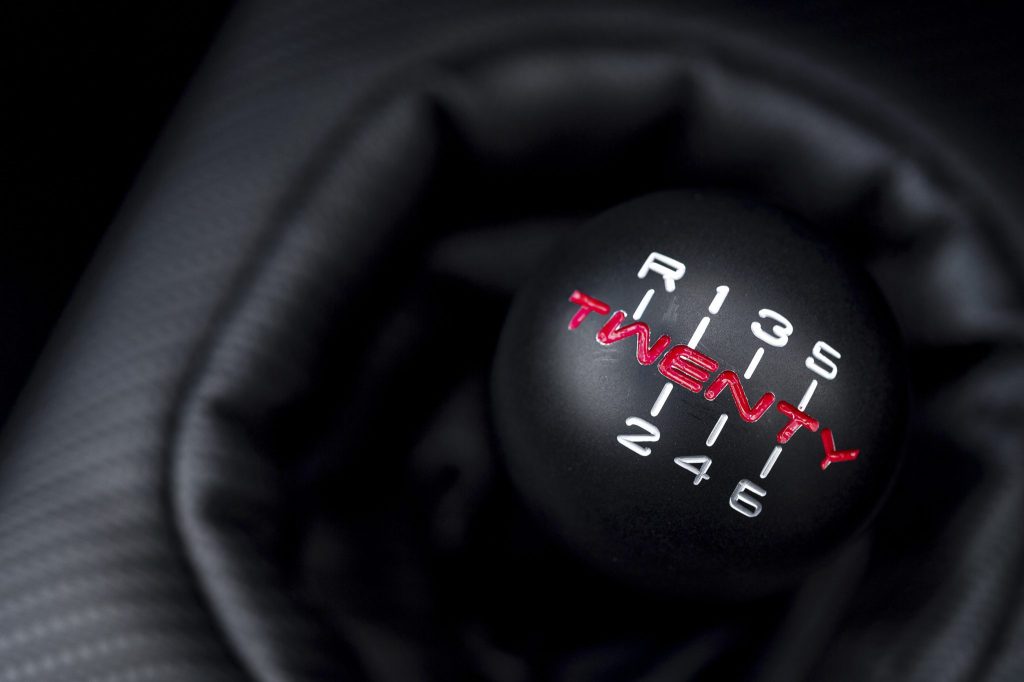 The special edition is only available as a Series 3 chassis with a limited list of options; in keeping with the minimalistic theme of the model. Just paint, weather equipment and a heater are available.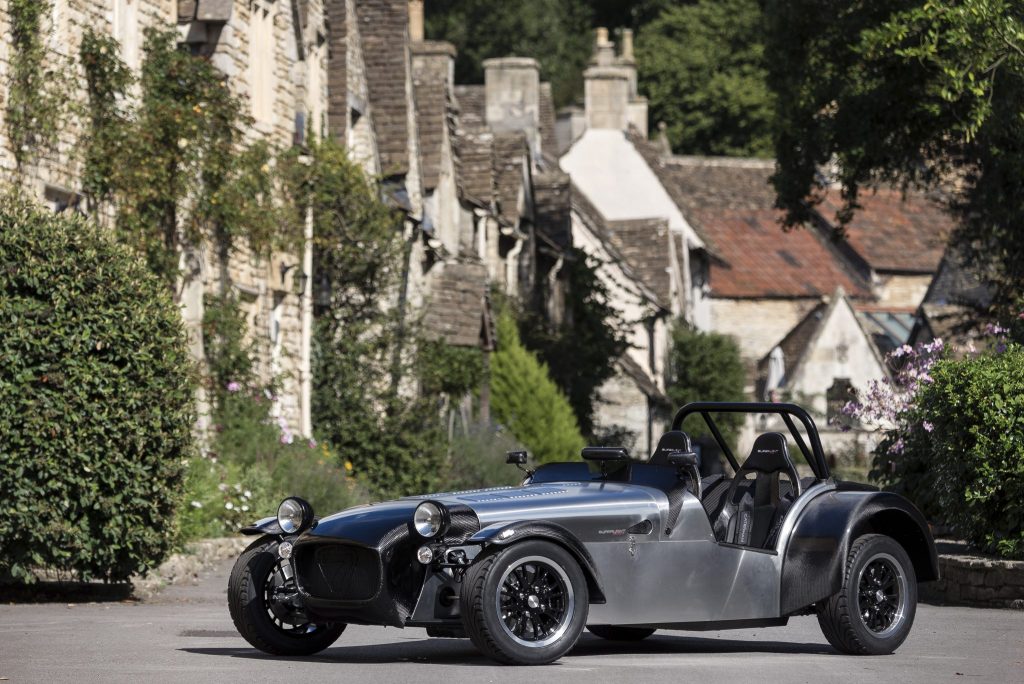 Caterham Cars CEO, Graham Macdonald, said: "When Caterham created the original Superlight, it was a big hit. We sold every one we built and it inspired the development of future models.
"As well all the five-star reviews and animated feedback from customers for its driver appeal and roisterous character, it always represented excellent value by being a genuinely accessible performance car bargain – which is why we've tried to recreate that magic by celebrating the 20th anniversary of its launch."
By no means the fastest Seven produced to date – the new model will hit 60mph in 4.9 seconds and reach a top speed of 122mph – it is however one of the most visceral performance models Caterham has built since the original. Every Seven meets slightly different driver demands, but perhaps more than any other in the range, the Superlight Twenty epitomises Colin Chapman's fundamental principles of performance through light weight.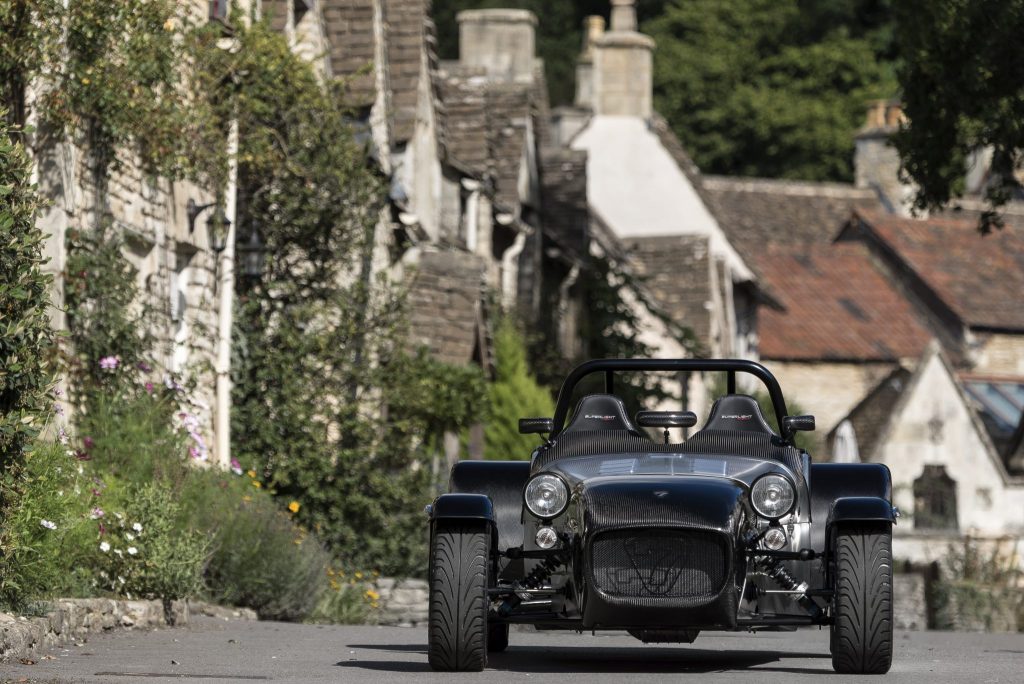 Macdonald continued: "Those unable to buy one first time around now have the opportunity to snap up one of a limited run of vehicles – it's not an exact replica of the original but it's most definitely cut from the same cloth and we know customers will love it for all the same reasons."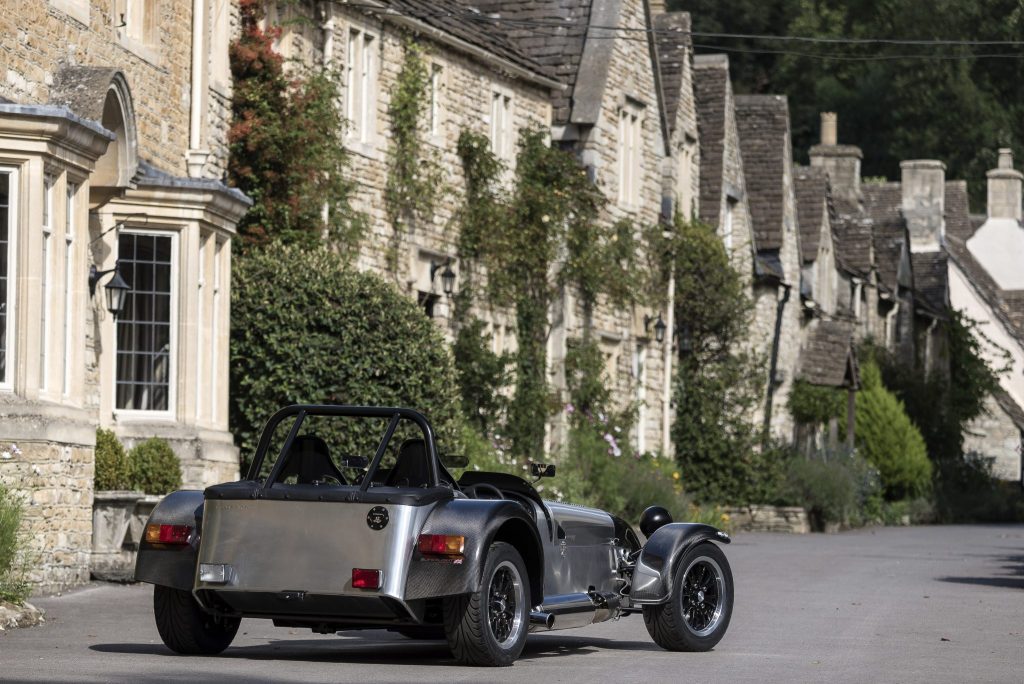 The order book for the Superlight Twenty opens immediately, priced at £29,995*.
For more information, visit www.caterhamcars.com or call Caterham's sales HQ on +44 (0)1293 312300.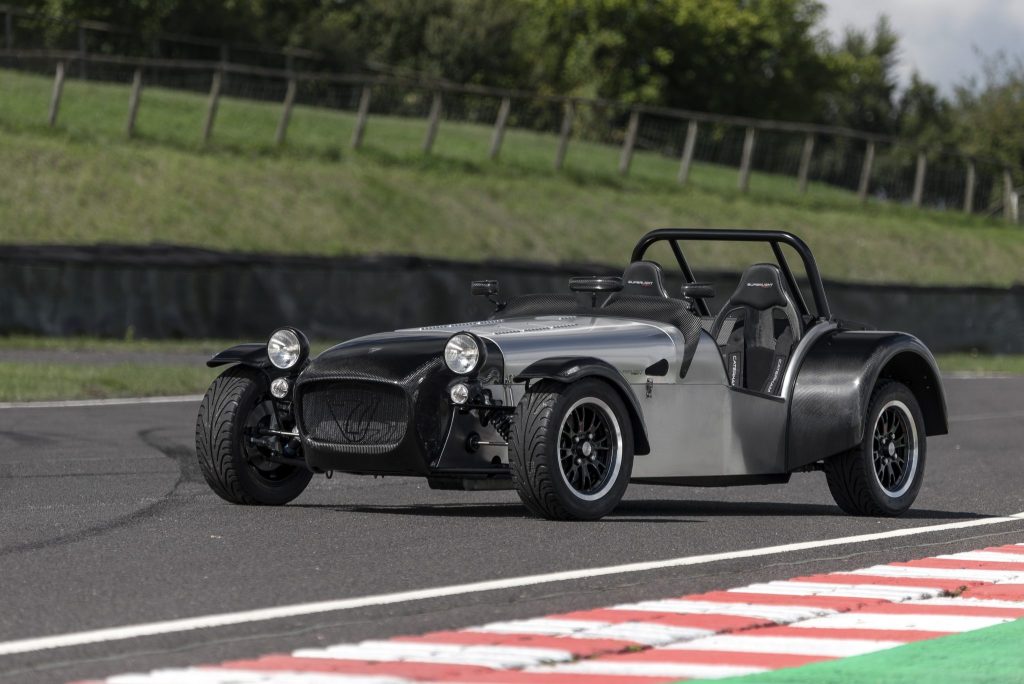 Caterham Superlight Twenty
Engine Ford Sigma 1596cc, four cylinder, Ti-VCT, naturally aspirated.
Max Power (bhp/rpm) 135bhp @ 6,800rpm
Max Torque (Nm/rpm) 165Nm @ 4,100rpm
Weight 498kg
0-60mph 4.9 seconds
Power-to-weight 271 bhp-per-tonne
Top Speed 122mph
Caterham Superlight Twenty Specification
Standard equipment
Caterham tuned 135bhp Ford Sigma 1596cc, four cylinder, Ti-VCT, naturally aspirated engine.
6-speed gearbox
Unpainted Aluminum body with carbon-fibre nose, wings, aero screen, dash and interior panels.
Carbon seats with Superlight Twenty head rest embroidery
Momo steering wheel with quick release steering column
Four-point harness seat belts
Titanium coloured chassis
Limited slip differential
Uprated brake master cylinder
Lightweight flywheel
Bespoke Superlight Twenty decals, gauges, gear knob and key.
Carbon Vinyl Boot cover
Carbon Vinyl Tunnel top
Optional equipment
Full windscreen and hood, heater and a choice of paint finishes.
Suspension
Front: Unequal length double wishbones, anti-roll bar, coil springs over Caterham Bilstein road dampers, 'wide track' front suspension geometry
Rear: Dedion semi-independent suspension with radius arms and A-frame linkage; progressive coil springs over Caterham Bilstein road dampers; adjustable anti-roll bar
Brakes
Twin circuit split front/rear with low level warning system. Discs front (vented) and rear.
Steering
Rack and pinion, 1.93 turns lock to lock
Wheels and Tyres
Tyres Avon CR500 175/55R13
Caterham Apollo diamond cut wheels 6" x 13"