Caterham Cars has introduced the 'S' Pack and the wider-bodied S5 chassis as options for the fastest road car it has ever produced.
The Seven 620S is the mildly saner, more road-oriented sibling of the ballistic 620R and features comforts such as a full windscreen, hood and side screens, as well as leather seats.
For the first time, the Seven 620 can also now be specified with the wide-bodied S5 chassis as an option costing £2,500. The S5 is wider and longer than the standard S3 chassis, providing an experience better suited for more generously-proportioned customers, with other benefits including added interior and luggage space and increased range thanks to a larger fuel tank.
The 620S, priced at £44,995 (incl VAT) fully built, joins the 620R at the summit of the Seven range by harnessing the same 310bhp two-litre, supercharged Ford Duratec engine to deliver outrageous performance for those drivers who feel that the iconic Seven just isn't barnstorming enough.
Delivering a new driving experience, the 620S has been tailored for road drivers, with a five-speed manual gearbox instead of the 620R's more race-inspired sequential 'box.
Like all Sevens, the 620S adheres to Caterham's philosophy of delivering a very special brand of unapologetically raucous fun.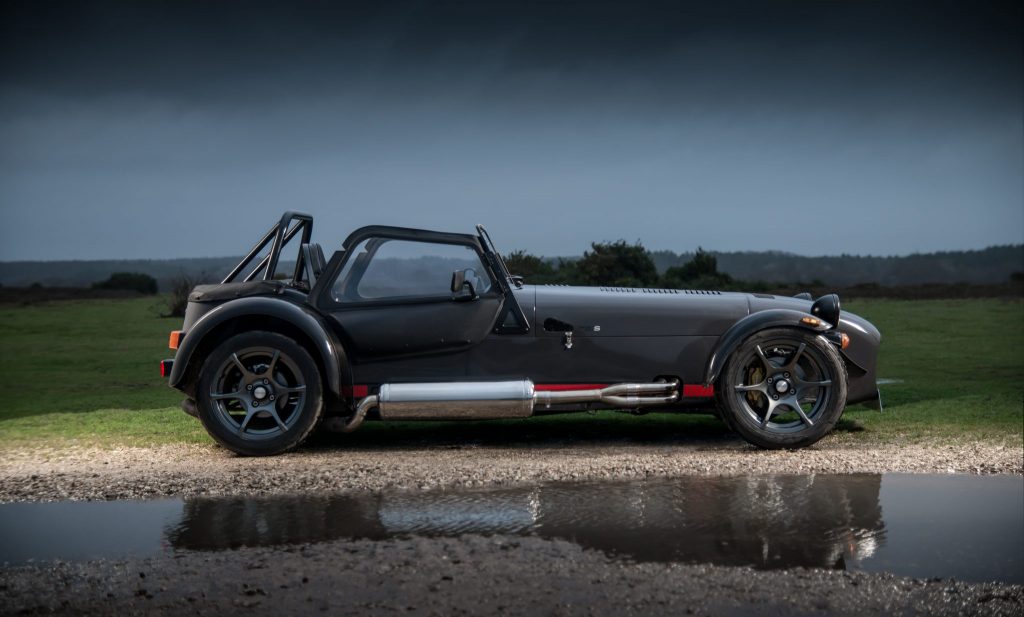 Meanwhile, Caterham's traditionally minimalistic approach to the engineering of the car is ever-present, with the carbon fibre interior panels and dash and lightweight flywheel of the 620R installed to save kilograms vital to the car's trouser-worrying performance.
The car features the creature comforts of the 'S' pack available throughout the Seven range such as a heater, full windscreen, hood and side screens and leather seats. However, while the 'S' pack features road springs and dampers, the uprated brake master cylinder and limited-slip differential are taken from the 'R' pack to ensure optimum performance.
The styling continues with the 620R's 13" wheels replaced by 15" Orcus anthracite alloy wheels fitted with more road-suited ZZS tyres.
Customers looking to venture out in colder conditions can now experience the warming delights of heated seats in a Caterham Seven for the very first time. Heated carbon seats are now available as an option on all models in the range.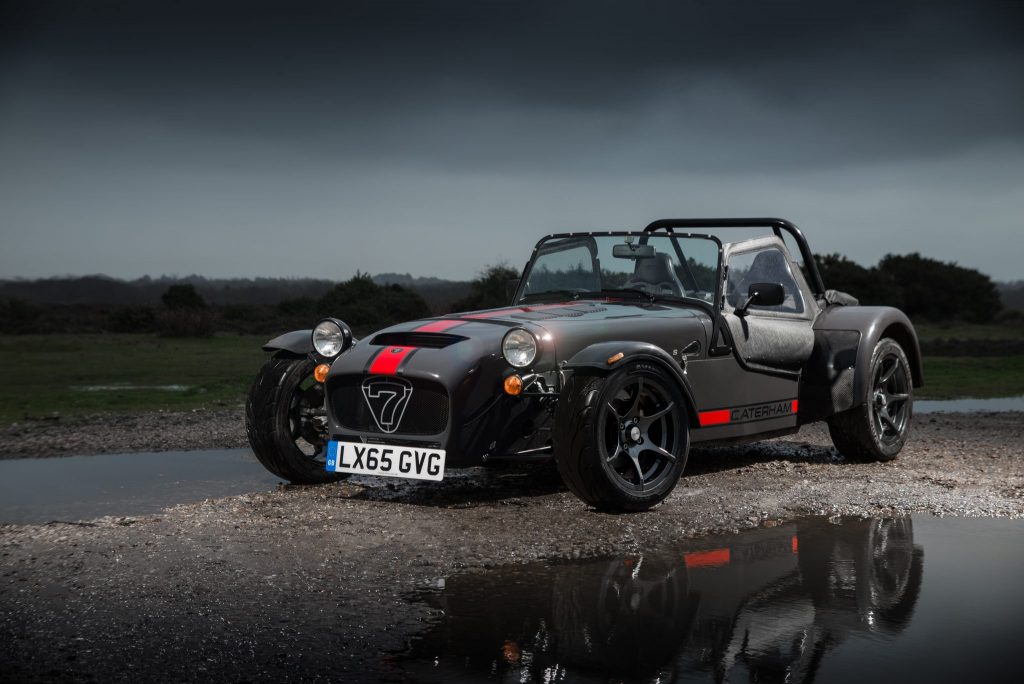 The 620R comes with carbon seats as standard; an upgrade to heated carbon seats is available for £395. The 620S comes with leather seats as standard with an upgrade to carbon seats available for £600 or £995 for heated carbon seats.
Caterham Cars CEO, Graham Macdonald, said: "When we launched the 620R, we knew that we were unleashing a beast upon the world. It's never been one for the faint-hearted and should really come with its own health warning.
"But we are, of course, sensitive also to those customers who want the ridiculous performance stats without having to worry about donning race overalls to access them. The new options mean that customers who want the best of both worlds can have exactly that, whether their aim is to pound around the race tracks of the UK or take a Sunday drive, albeit a deliriously exciting one."
Orders are now being taken for the Caterham Seven 620 with the 'S' pack and the S5 chassis options, with first deliveries expected later this year.
Please visit http://www.caterham.co.uk or call 01293 312300 for more information.
Caterham Seven 620S
| | |
| --- | --- |
| Engine | Ford Duratec 1999cc, four cylinder, supercharged |
| Max Power (bhp/rpm) | 310 @ 7,700rpm |
| Max Torque (Nm/rpm) | 219 @ 7,350rpm |
| Weight | 610kg |
| 0-60mph | 3.44 seconds |
| Power-to-weight | 508 bhp-per-tonne |
| Top Speed | 145mph |
Caterham Seven 620S Specification
Standard equipment
Caterham tuned 310bhp Ford Duratec 1999cc, four cylinder, supercharged engine.
5-speed gearbox
Limited slip differential
Aluminum painted body with composite nosecone and cycle wings. Choice of Black, Red, Green, Yellow
Full windscreen, hood and sidescreens
Heater
Black leather seats
Momo steering wheel
Carbon-fibre dashboard and interior panels
Four-point harness seat belts
Uprated brake master cylinder
Lightweight flywheel
Dry sump oil system
Rear-exit exhaust system
Vinyl Boot cover
Carbon Vinyl Tunnel top
Suspension
Front: Unequal length aero-profile double wishbones, anti-roll bar, coil springs over Caterham Bilstein road dampers, 'wide track' front suspension geometry
Rear: Dedion semi-independent suspension with radius arms and A-frame linkage; progressive coil springs over Caterham Bilstein road dampers; adjustable anti-roll bar
Brakes
Twin circuit split front/rear with low level warning system. Discs front (vented) and rear.
Steering
Rack and pinion, 1.93 turns lock to lock
Wheels and Tyres
Tyres Avon ZZS 195/50R15
Caterham 'Orcus' 6 spoke aluminium wheels 6.5"x15"