Bentley Motors is delighted to announce a luxurious and stylish new Bentley Collection which will debut at Frankfurt Motor Show on September 15. More than 300 new items embody the essence of the Bentley brand – unparalleled craftsmanship and incredible attention to detail.
The range comprises several distinct collections; Business, Style, Home, Heritage, Bespoke, Colour and Bentley.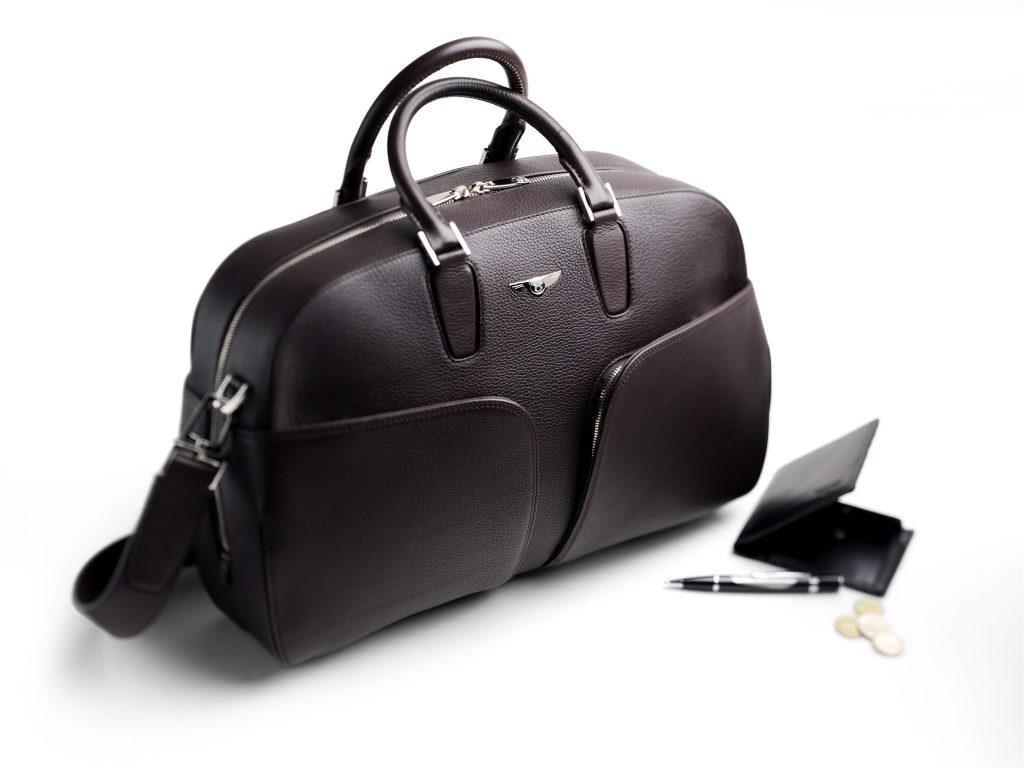 Business
To ensure no compromise is made on style at work and in business, an array of leather accessories is available in the Business collection.
The Continental range of leather bags has been extended to include three exquisite accessories which ensure business travel is undertaken with confidence and flair; a briefcase in versions for both men and women and a weekender bag.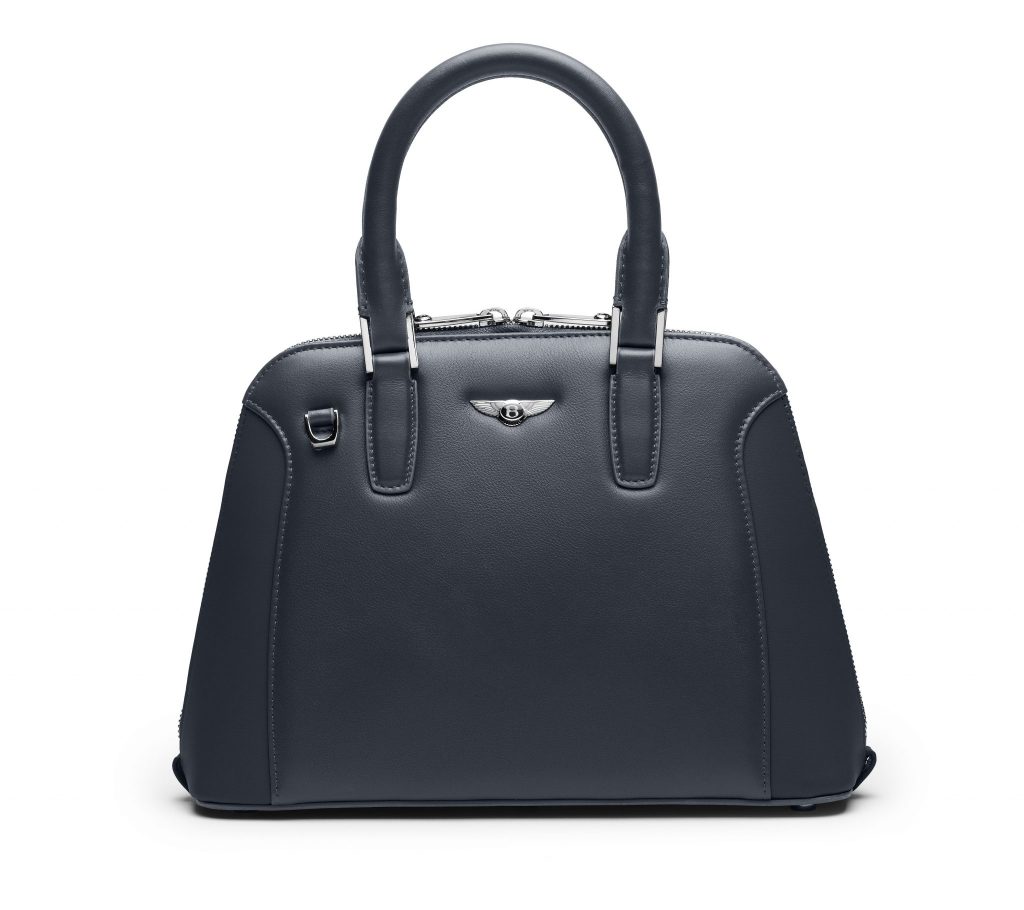 The Continental briefcase transforms Bentley design statements into a functional yet luxurious business item; two zipped pockets are arranged symmetrically on the main front panel, which has recognisable origins in the Bentley wings logo. Cross stitched handles echo the stitching seen on each Continental GT steering wheel, a tactile reminder of the inspiration behind the collection.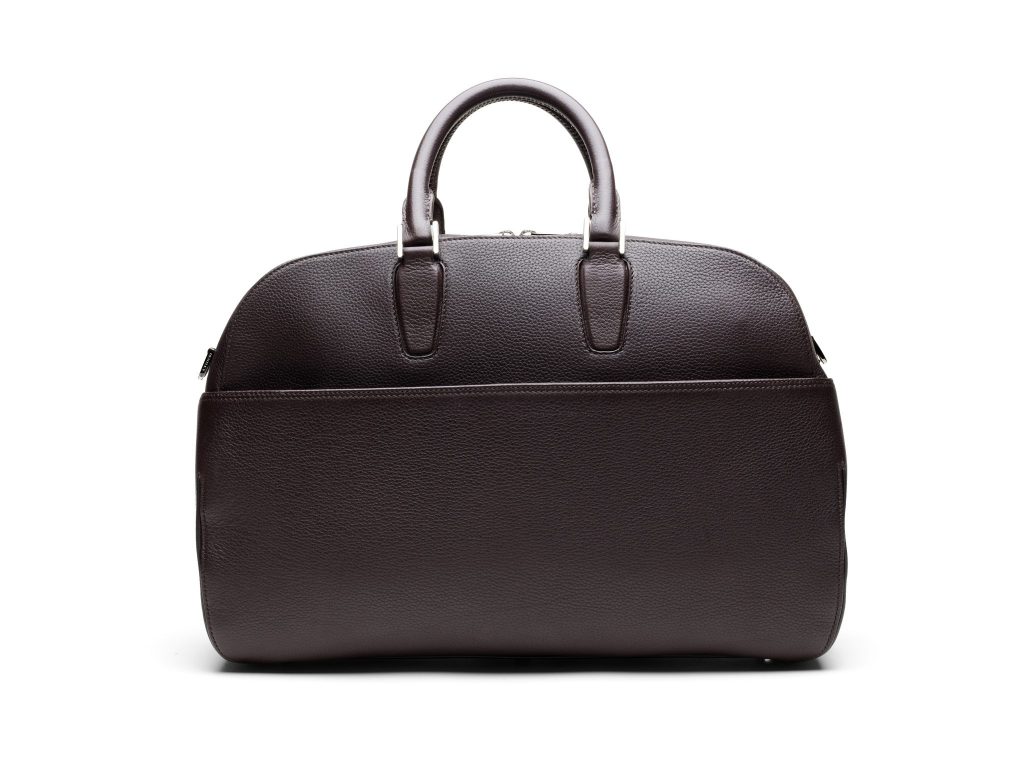 The ladies' briefcase has been designed to complement the Barnato and Continental handbags, with a shape that combines the features of both a Boston bag and a briefcase. The result is a spacious business case that can also be used as an overnight bag. The interior comprises two compartments, one for clothing and personal items, and another for business use. A central compartment provides easy yet secure access to wallets, phones and other essential items.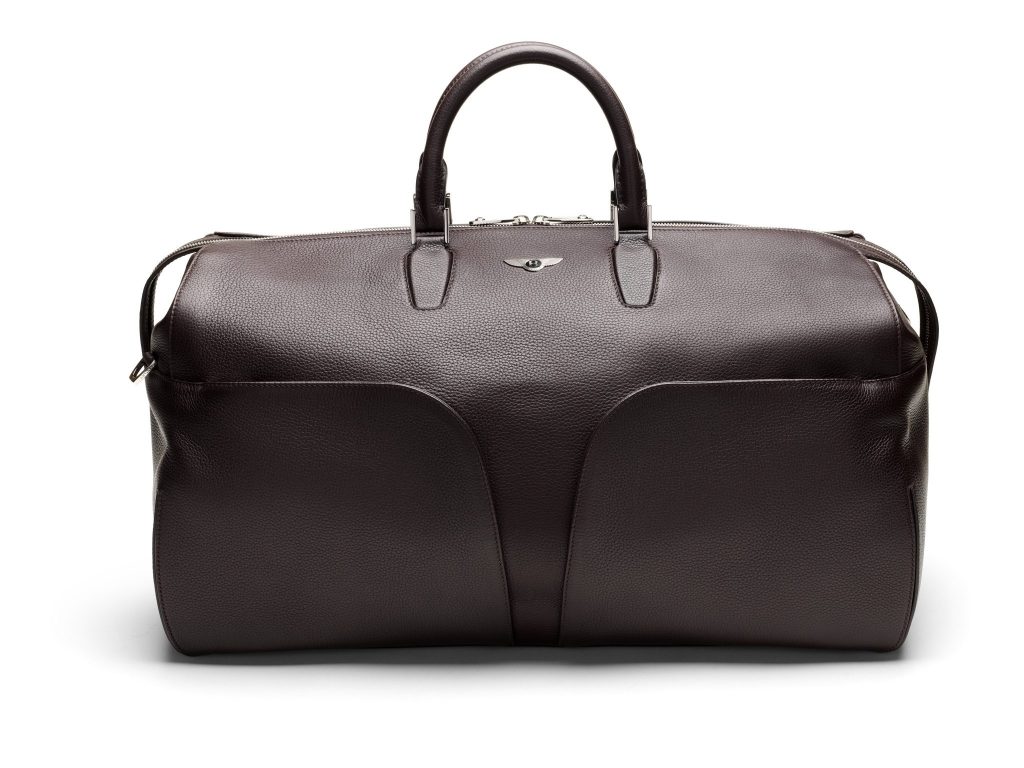 Soft travel bags are available individually or as a four piece luggage set, made specifically to stow easily in the Bentayga luggage compartment. These can be ordered either in Beluga or commissioned to match the interior leather on your car.
Style
The Style collection is inspired by Bentley's unmistakable design language, taking high fashion concepts and translating them into Bentley items for practical daily use.
The range includes the much coveted Bentley Handbag collection. The Continental handbag, named after the iconic Bentley GT, is reinvented in a new, smaller size, which is introduced alongside the original Continental and Barnato handbags.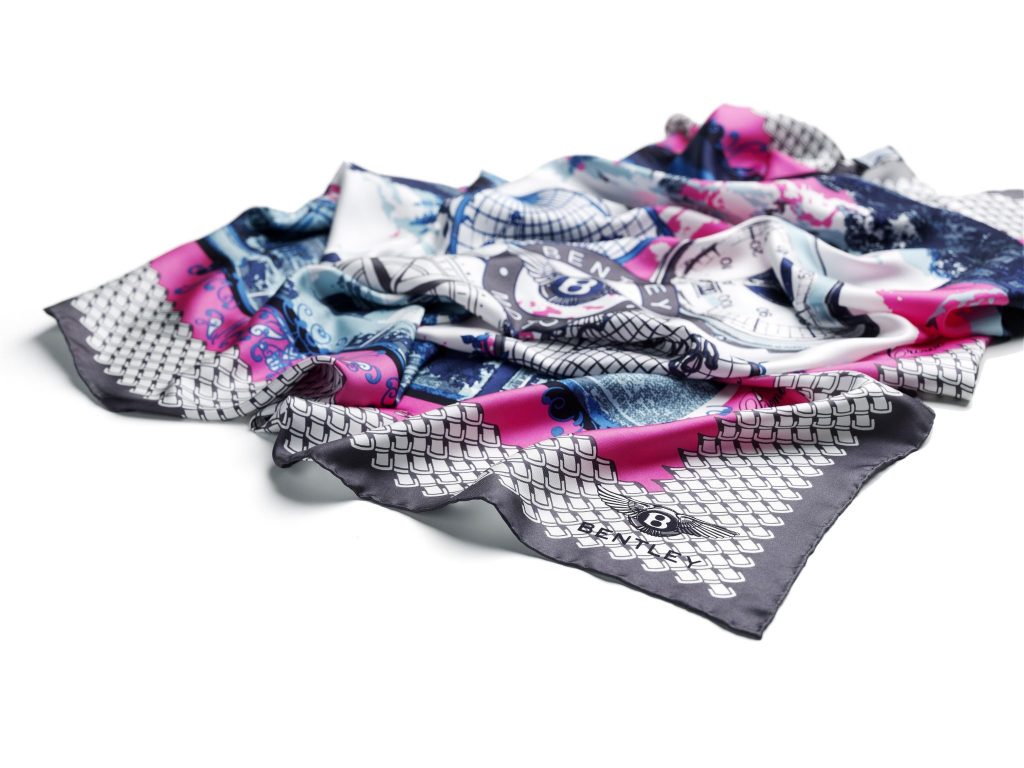 New colours refresh the collection for Autumn. Drawn from Bentley's extended colour palette, Burnt Oak, Portland, and Dark Sapphire are subtle tones which provide a more muted yet luxurious colour palette with which to usher in the new season.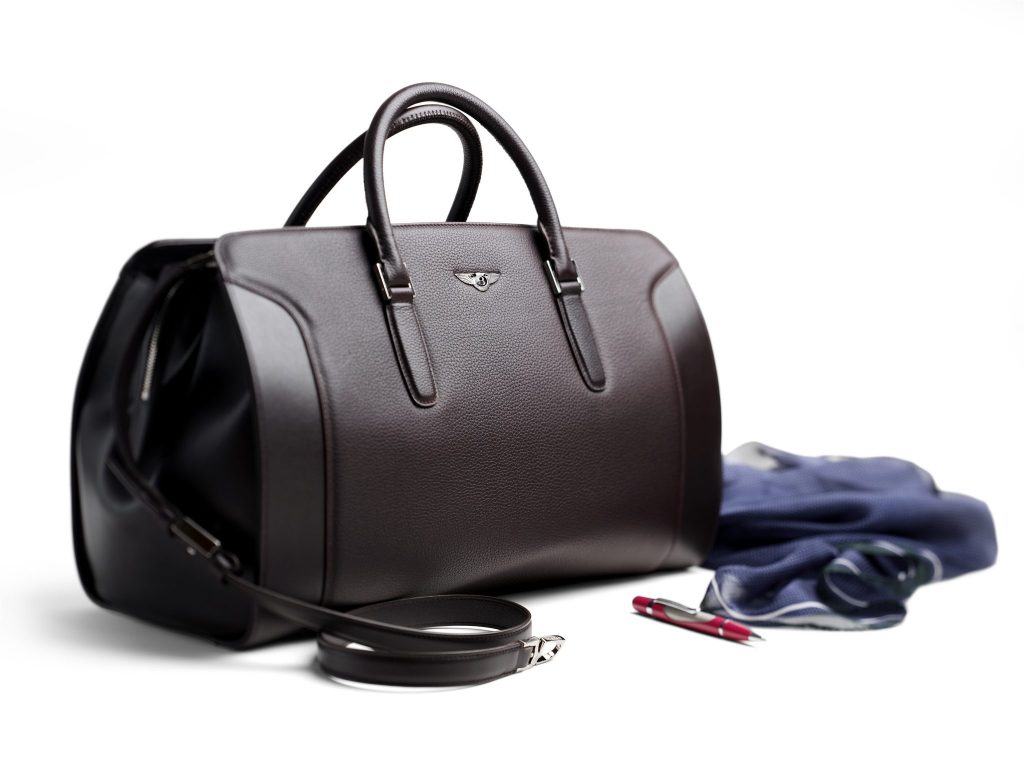 Also within the Style collection is a new range of scarves. The design showcases many design features and landmarks drawn from the world of Bentley which form an abstract print, and a sophisticated addition to any outfit.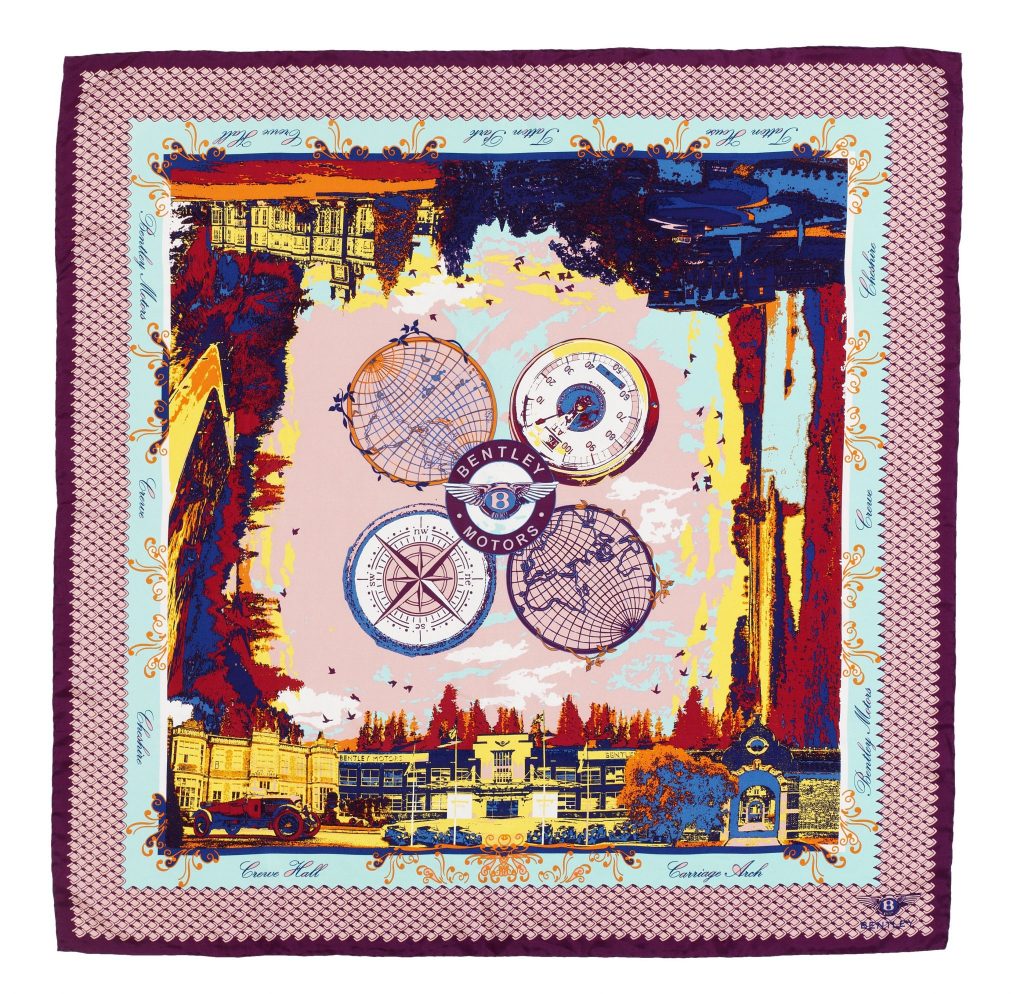 Home
Luxurious home accessories in the finest materials bring Bentley style inside. An equestrian blanket crafted from cashmere forms one of the highlights. The blanket comes in hues of Camel and Portland to provide a cosy addition to any room, or alternatively the throw offers a stylish layer to take with you when attending the outdoor events of autumn.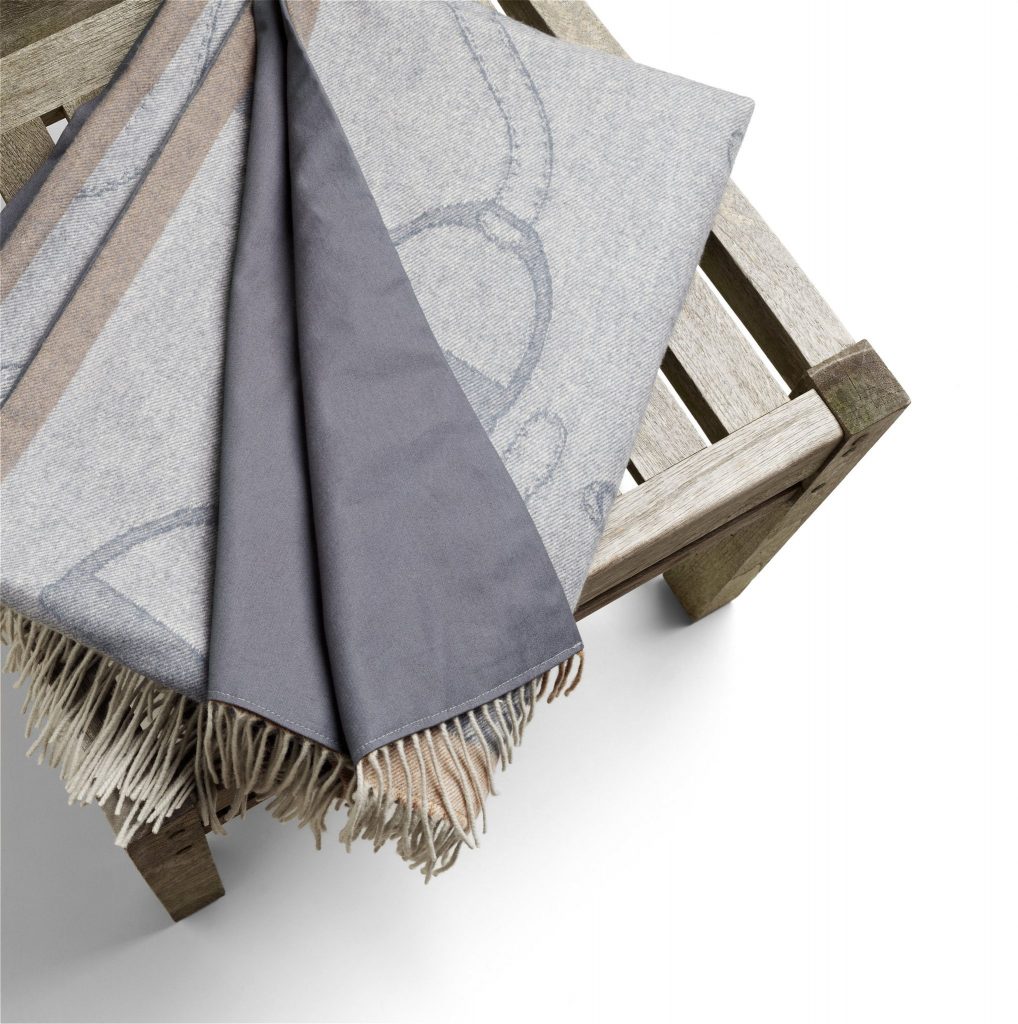 A Bentley photo frame designed in Portland leather and chrome edging will make a stylish addition to any room, while the aroma of vintage leather can now be experienced with an ambience enhancing scented candle.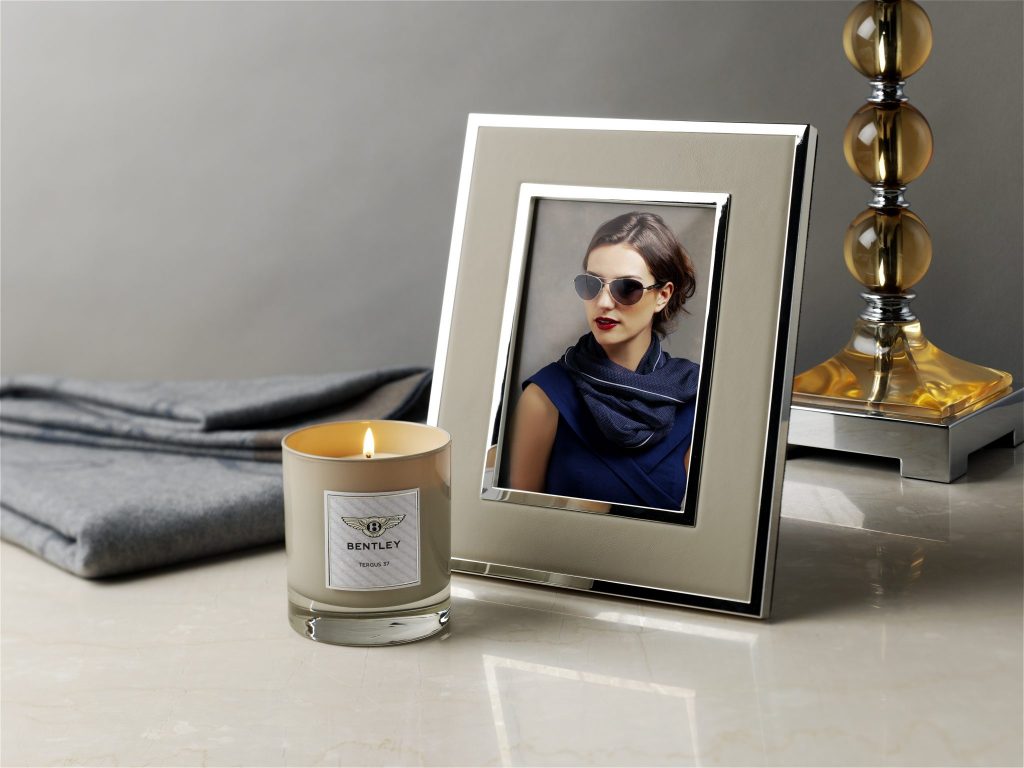 A unique handmade desk clock, crafted by the experts at Breitling in Piano Black, joins the Burr Walnut desk clock in the Collection, and is evocative of the craftsmanship seen within a Bentley.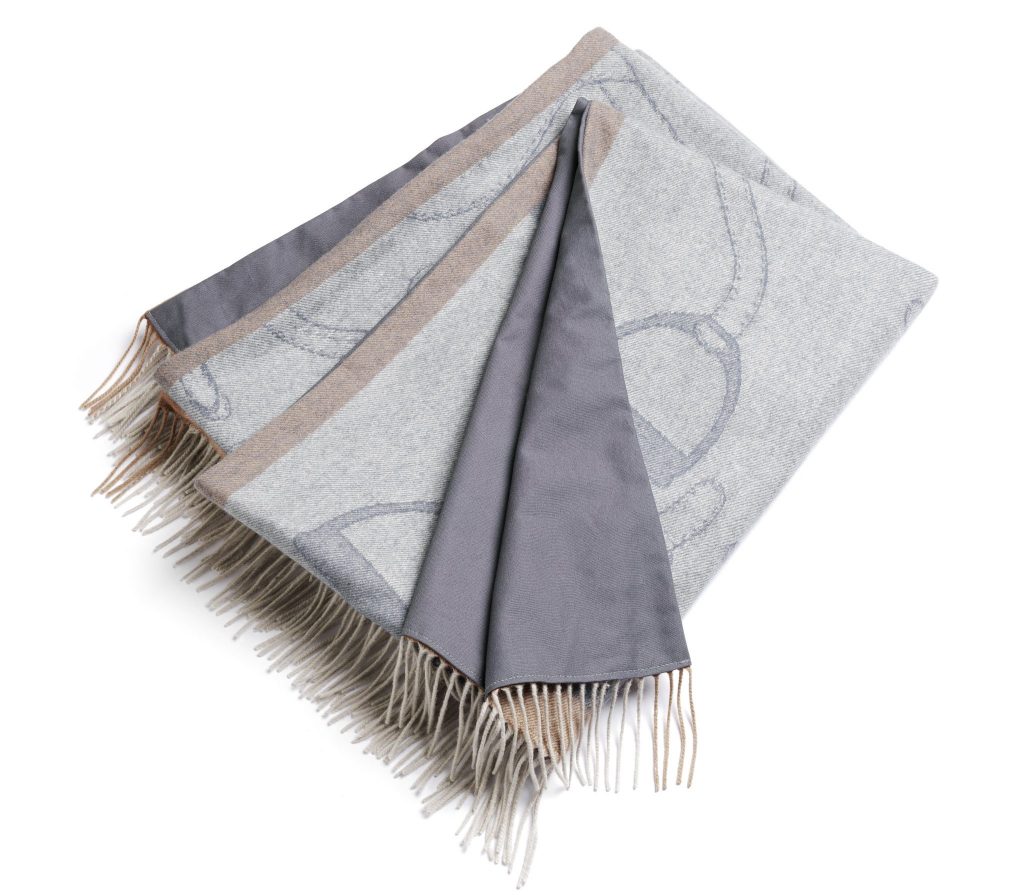 Colour
For Bentley customers exterior paint choice is only limited by their imagination. For the Bentley Collection the 120 colours in Bentley's extended paint palette have inspired a striking range of handcrafted clothing, leather goods and accessories.
Neptune, Moroccan Blue, Magenta, Portland and Highland Hare are among the most popular Bentley hues, some classic, others which never fail to draw a second glance, and have been interpreted in a range of polo shirts, down jackets, and other useful items such as travel pouches, coin trays and luggage tags. Attention to detail is paramount throughout, and can be seen through the reproduction of the matrix grille pattern inside collars and cuffs of the clothes, an extension of the ethos that the details you don't see are as important as those you do.
Heritage
The Heritage collection celebrates Bentley's rich history. The spirit and flair of the Bentley Boys in the 1920s provides endless inspiration.
The choice of colours and materials in the heritage collection has been informed by these years, quintessentially British shades such as Racing Green and Dark Sapphire are used, while a modern interpretation of Tim Birkin's own 'Birkin Spot' motif accents the range.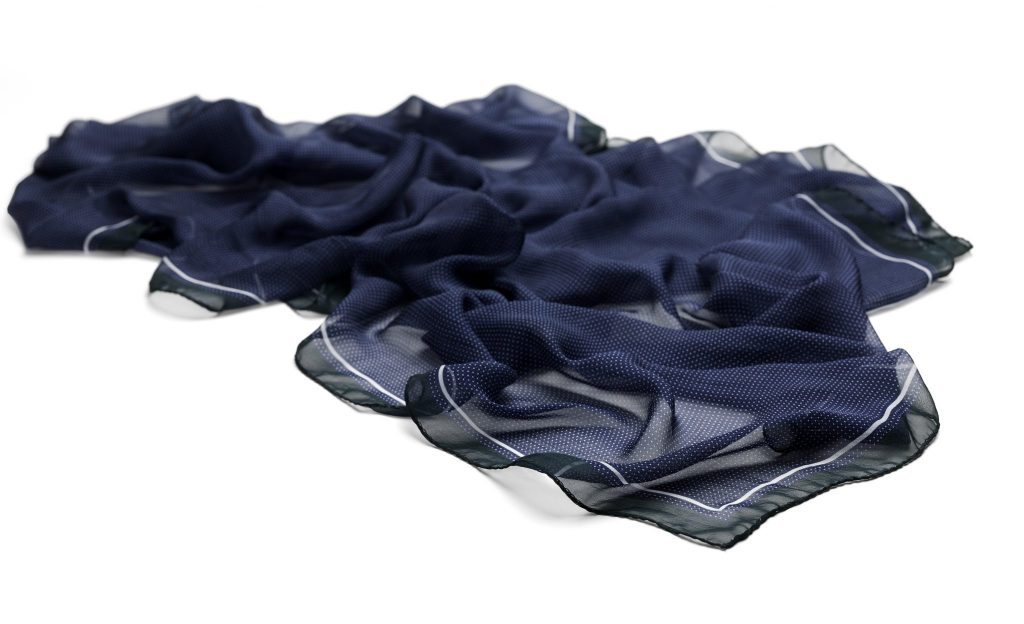 Inspiring items in the heritage collection include a weekender race bag and a race back pack, both a functional and stylish interpretation of the heritage theme. Both accessories feature the number nine – a number with special significance for Bentley. It was used to identify what became one of the most famous Bentleys ever built: the supercharged 4.5 Litre 'Blower' that Bentley Boy Tim Birkin drove at Le Mans in 1930.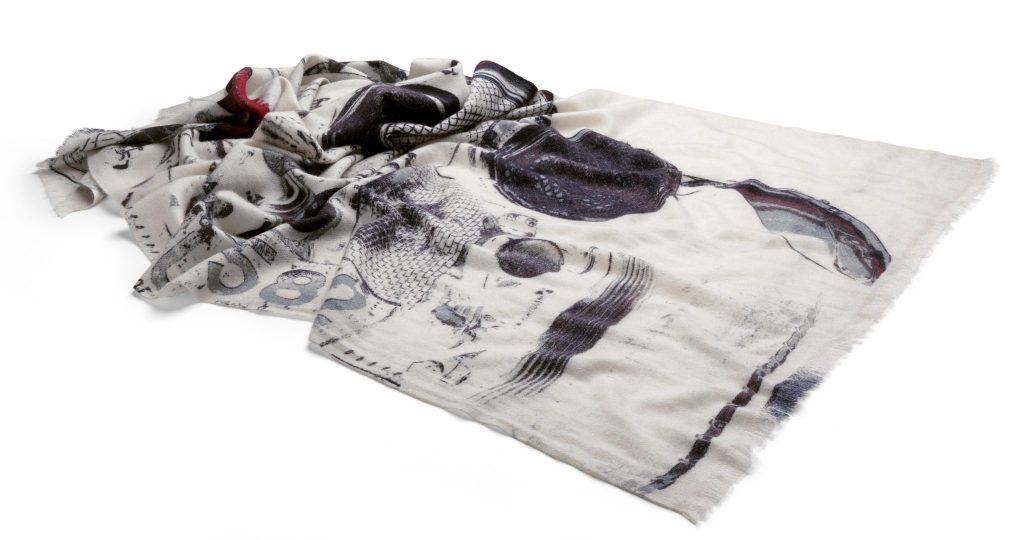 The Blower is seen again in scarf form, which features the famous racer in luxurious cashmere, resulting in a stylish accessory for the modern day Bentley aficionado.
Bentley
Since the company was founded in 1919 Bentley has been a magnet for motor enthusiasts of all kinds. While some will become Bentley owners themselves, there are many for whom the brand's history, its cars and the success of its present day motorsport teams are every bit as important as the ownership of a luxury car.
To celebrate the launch of Bentayga, precision crafted scale models have been created, each exquisitely made in colours that match the real cars – exclusive to the Bentley Collection.
Three 1:43 scale models are available. Dark Sapphire and Glacier White are limited to only one thousand units, while a Bentayga Bronze version, exactly matching the launch model at Frankfurt Motor Show, is limited to only 250 models. All will be available alongside the Bentayga at Frankfurt IAA.
The largest and most detailed model, a 1:18 version in Extreme Silver, is also limited to a run of one thousand and will be available from November.
Price List
Bentley Collection items are available globally from Bentley dealers from October 1, or alternatively online atwww.bentleycollection.com.