Lauded for its enduring appeal as an engaging yet practical everyday sportscar, the Audi TT has received even more top honours by winning the coveted Coupé category in the annual Scottish Car of the Year Awards (SCOTY) held in Edinburgh on Friday.
Highly praised by the esteemed panel of  judges who comprise the Association of Scottish Motoring Writers, President Alisdair Suttie summed up the category win by commenting: "The Audi TT embodies all that is best about coupés. Sporting, sleek and great to drive, yet practical for everyday use and a spread of engines that goes from fast and frugal to just plain fast! A huge hit with the judges, the TT also offers all-wheel drive to be the perfect coupé for Scotland."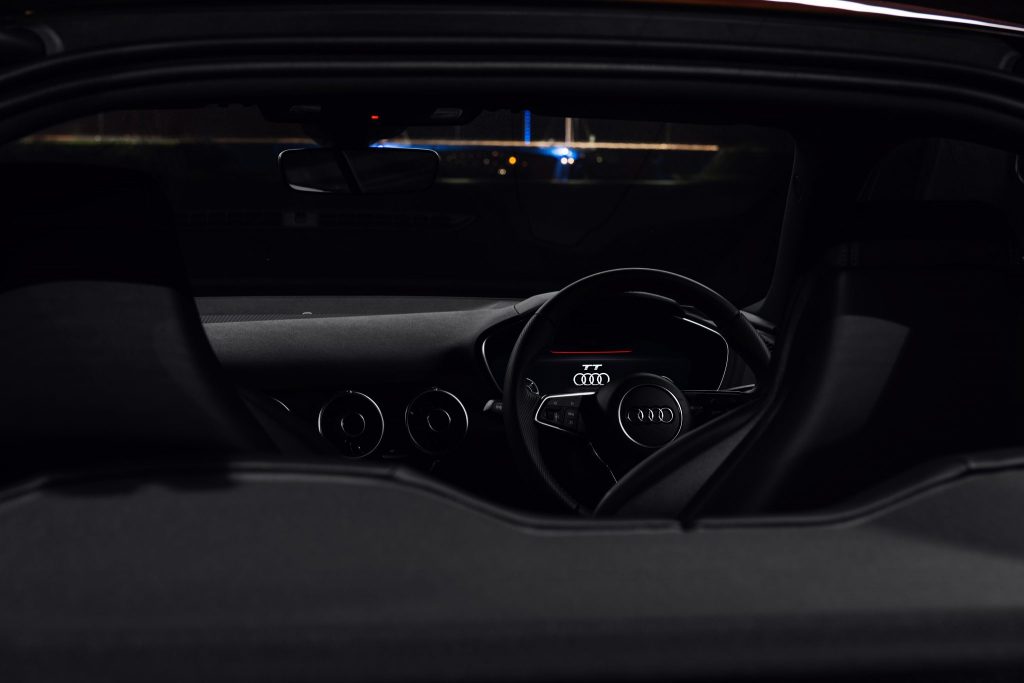 All models are equipped with an extensive standard specification featuring highlights such as Audi drive select, a retractable rear spoiler and the Audi Virtual Cockpit, which is an all-digital instrument display that delivers pin-sharp resolution across a 12.3-inch LCD screen. The full potential of this system can be unlocked by choosing the optional Technology Package with MMI Navigation Plus, allowing the 3D mapping facility to fill almost the entire screen in vivid colour when desired.
The same package also includes the Audi connect suite of services, such as Google Earthe, Twitter, online news, the cheapest fuel prices and other useful information like plane and train times.
Reserved as standard for the S line specification are all-weather LED headlights and tail lights as well as the no-cost option of 10mm lower suspension, plus various S line specific styling enhancements inside and out.
Both Sport and S line models can be enhanced with a raft of other options like Audi magnetic ride, a Bang & Olufsen sound system, Audi Matrix LED headlights and deluxe automatic air conditioning with digital displays integrated into the air vents.
1.8 TFSI now available
Further contributing to the reputation of the TT as a highly rewarding driver's car is a new 1.8 TFSI engine that produces 180PS and 250Nm of torque between 1,250 – 5,000 rpm. Mated exclusively to a six-speed manual transmission, the 1.8 TFSI is the lightest TT in the range and weighs a mere 1,210 kg. Accelerating from standstill to 62 mph takes only 6.9 seconds, with a maximum top speed of 149 mph.
The lightest TT is also one of the most efficient; up to 47.1 mpg is achievable with a CO2 figure of 138g/km, beaten only by the 184 PS 2.0 TDI ultra which peaks at 62.8 mpg combined and has a CO2 output of 116g/km.
Pricing starts from £27,150 OTR for the TT 1.8 TFSI Coupé Sport, rising to £42,495 OTR for the TTS Roadster, which features the most powerful engine in the range – a 310 PS 2.0 TFSI capable of sprinting to 62 mph in just 4.6 seconds. Naturally, the TTS comes equipped with quattro all-wheel drive for immense traction in all conditions, as do 230 PS 2.0 TFSI S tronic versions of the Coupé and Roadster. All TT models are ready to order in the UK now.