Aston Martin Racing has today unveiled its ambitious plans for the 2016 season, its latest V8 Vantage GTE challenger and an exciting new collaboration with global energy supplier TOTAL and tyre supplier Dunlop.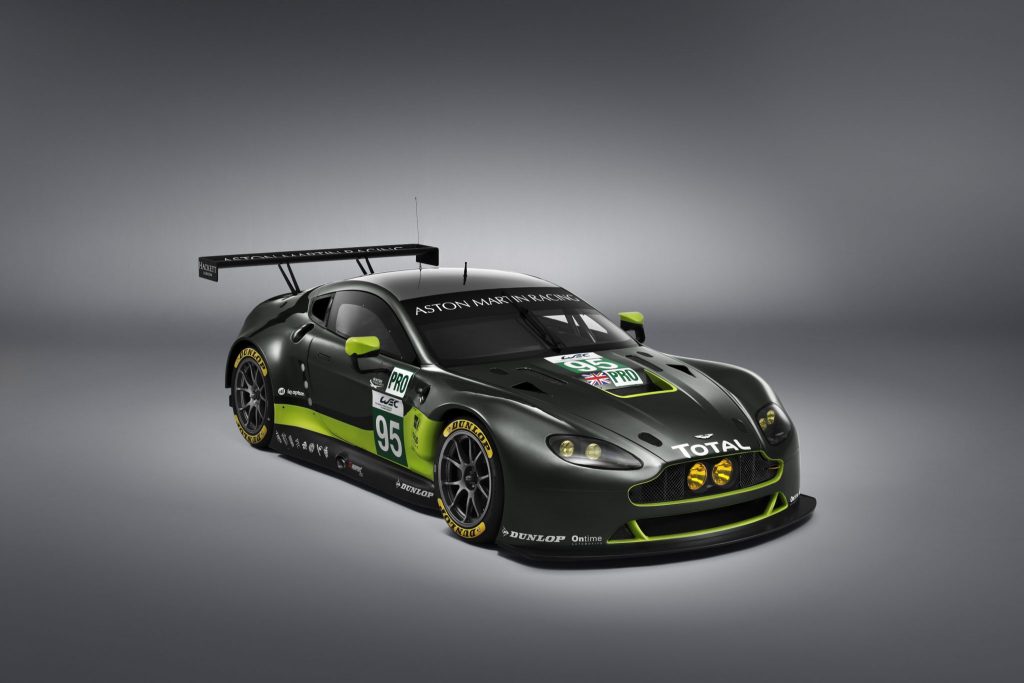 The premiere GT-racing outfit, which enters its twelfth year of competition, will field a three-car campaign in this year's FIA World Endurance Championship (WEC) and 24 Hours of Le Mans; two contesting the GTE Pro class and a single entry in GTE Am. The three entries will look to extend the brand's 23 overall wins in FIA WEC; more than any other manufacturer.
With a raft of new regulation changes including a greater freedom on aero development, the team has unveiled its latest 2016 V8 Vantage GTE; the car which shall support the outfit's GTE Pro entries. Boasting a fully re-designed aerodynamic package including a distinctly pronounced new rear diffuser, the team remains confident that it will be able to challenge at the sharp end of what will prove to be an extremely competitive WEC field.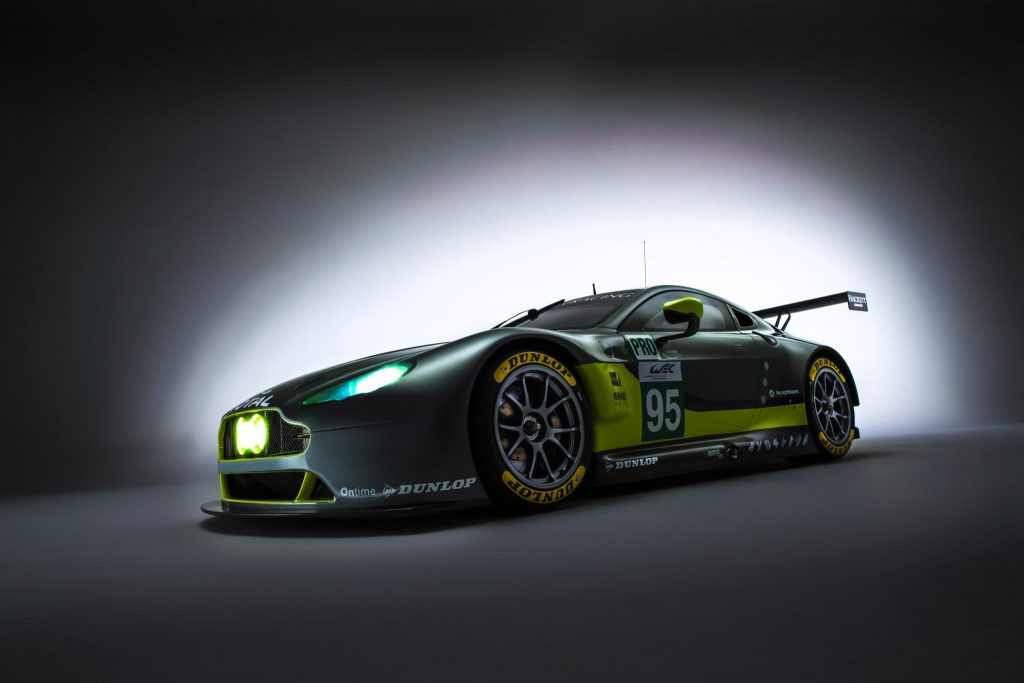 New for the 2016 season, Aston Martin Racing will run exclusively on Dunlop rubber throughout the FIA WEC. Working closely together on testing and development throughout the winter months, the V8 Vantage GTE will be equipped with the latest Sport Maxx GT racing tyres.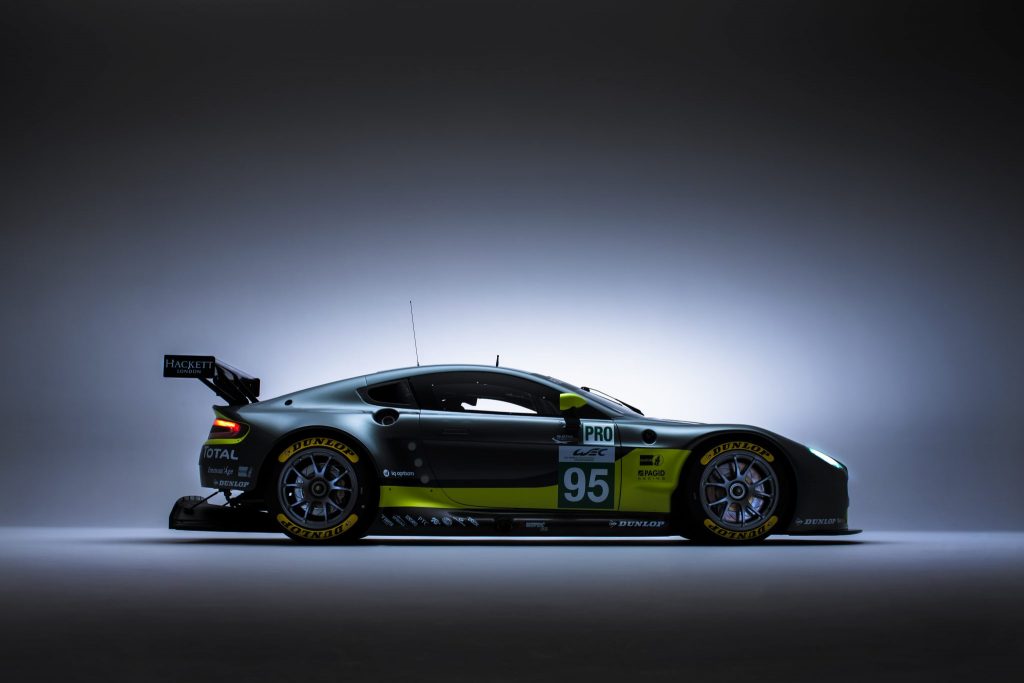 To extract the ultimate performance from a world-class GT racer, a high-calibre squad of drivers is essential. Aston Martin Racing doesn't disappoint for the new season and while retaining familiar faces, the team is proud to announce a rebalanced line-up in its GTE Pro entries, with all drivers held on long-term contracts.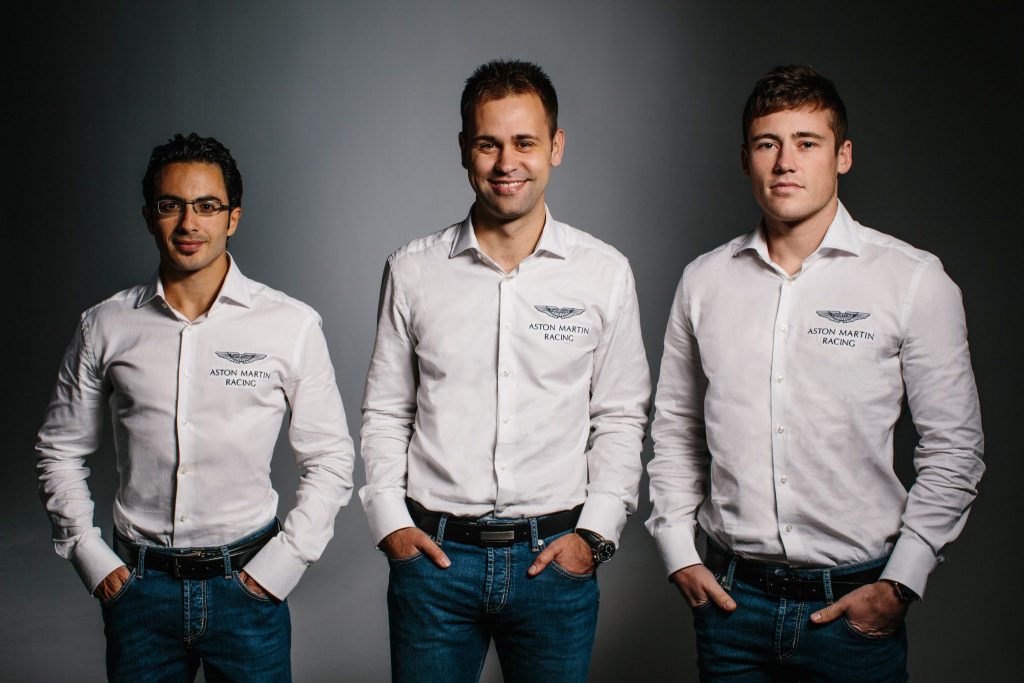 The #95 GTE Pro entry will see the Danish pair of Nicki Thiim (DN) and Marco Sørensen join Aston Martin Racing stalwart Darren Turner (GB) for the 2016 season. The second Pro entry of #97 will be occupied by the equally exciting trio of Richie Stanaway (NZ), Jonny Adam (GB) and Fernando Rees (BR).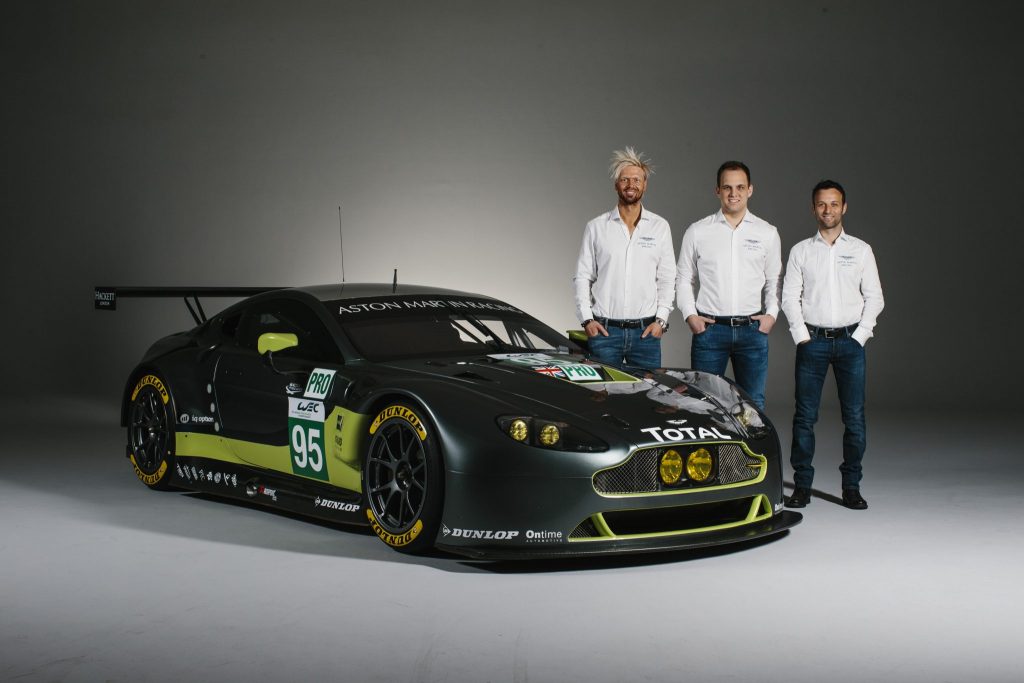 In GTE Am, the #98 will return with an unchanged line-up, as Paul Dalla Lana (CA) hunts championship success alongside Pedro Lamy (P) and Mathias Lauda (A).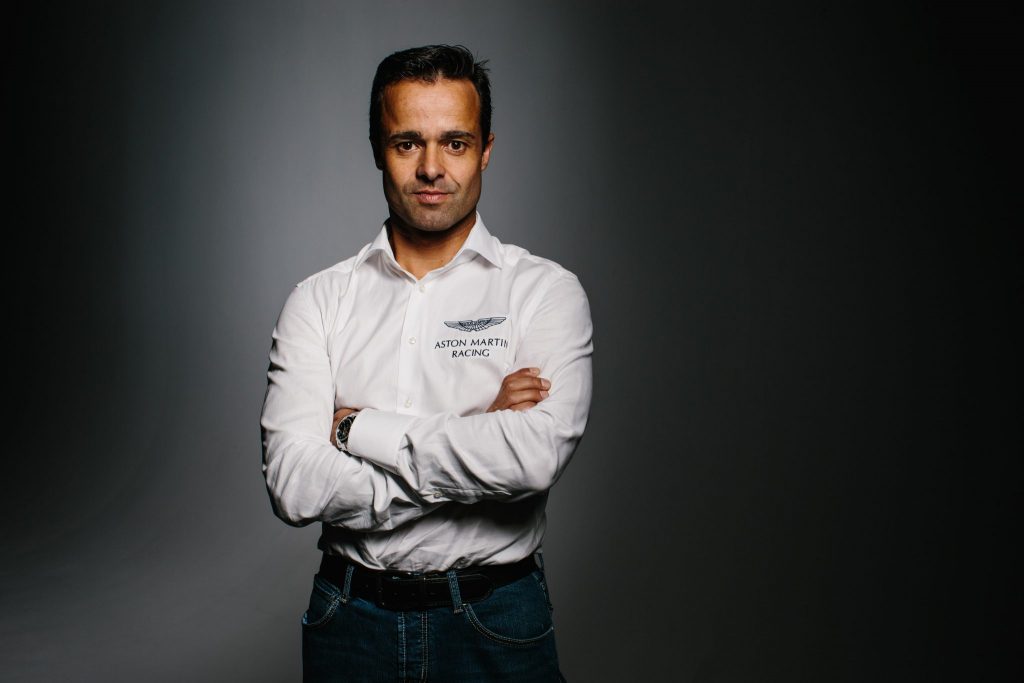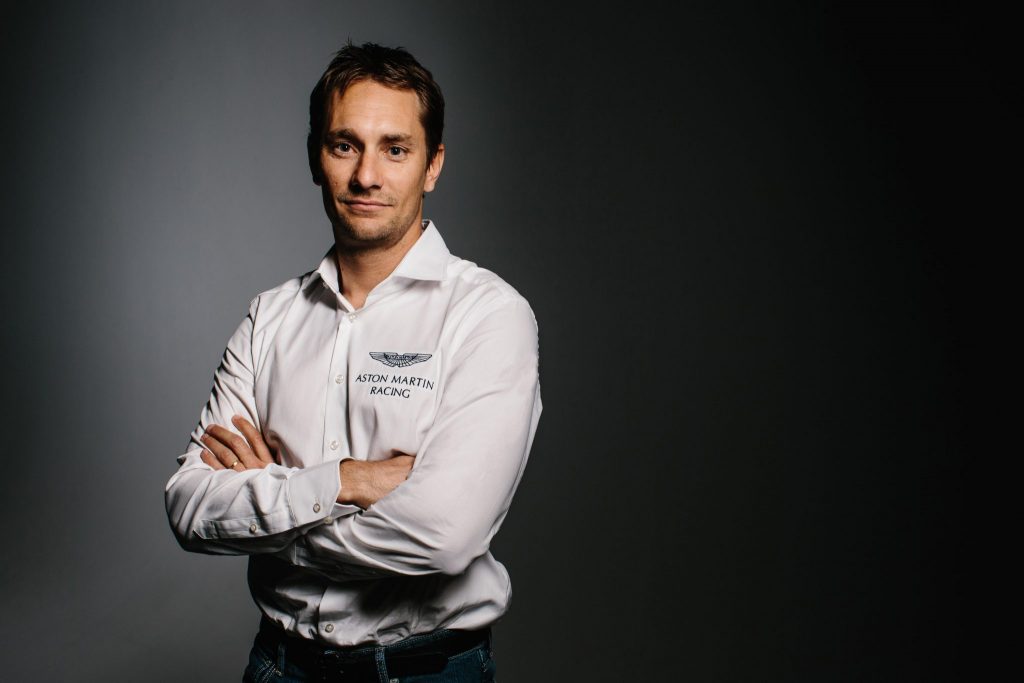 While the action promises to be exhilarating on the track, Aston Martin Racing is also pleased to announce an exciting new collaboration with French energy specialist TOTAL. Joining the team for the 2016 season,TOTAL will provide technical support both at the factory and each round of the WEC season. Boasting over 60 years of knowledge and research in automotive fluids, TOTAL's branding will also feature as part of the V8 Vantage GTE's distinct new 'Stirling Green' livery; a shade shared with the brand's most select sports cars.
Meanwhile, in its fourth year of competition at the infamous Green Hell, Aston Martin will again field two V12 Vantage GT3s in the Nürburgring 24hrs' top-tier SP9 class, demonstrating the firm's commitment to top-level international GT racing. The new 2016 V12 Vantage GT3, now also equipped with Dunlop rubber, will be cloaked by new sponsor IQ Option; a leading global binary option broker. The brand will provide full-livery backing to this year's #007 N24 challenger, while also holding a prominent space on all FIA WEC entries.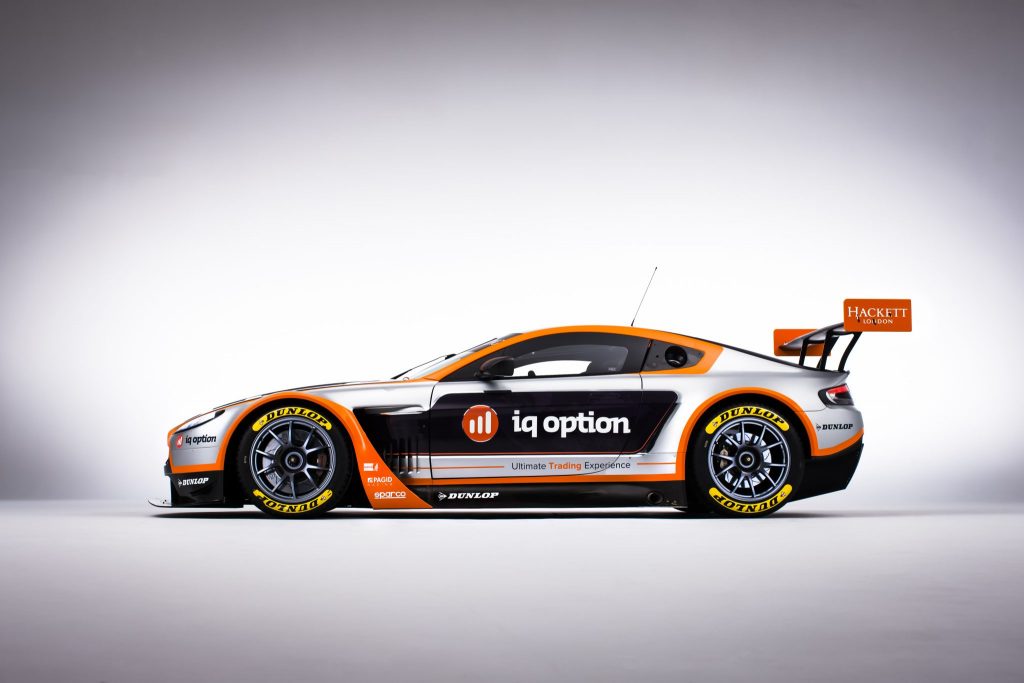 All cars to be campaigned in the WEC, 24hrs of Le Mans and at the Nürburgring are derived from Aston Martin's road-going Vantage range. Today's Vantage line-up – comprising four distinct models using one of two advanced engines; V8 Vantage, V8 Vantage S, V12 Vantage S and the exclusive Vantage GT12 – represents a clear and strong link between road car and race car.
Aston Martin Racing is also pleased to announce that men's designer clothing brand Hackett, will continue its relationship with the team in 2016; supplying all team and replica wear.
David King, Head of Global Motorsports, Aston Martin commented, "It's fantastic to launch our 2016 race programme here at Aston Martin's Gaydon headquarters. It's an important point in time for the brand with the upcoming launch of DB11 and the 2016 motorsport season is an equally exciting prospect. Motorsport is a key part of Aston Martin's DNA and it's vital that we're represented by such a strong line-up. We're very much looking forward to our home race at Silverstone and the first opportunity to see the 2016 V8 Vantage GTE in competitive action."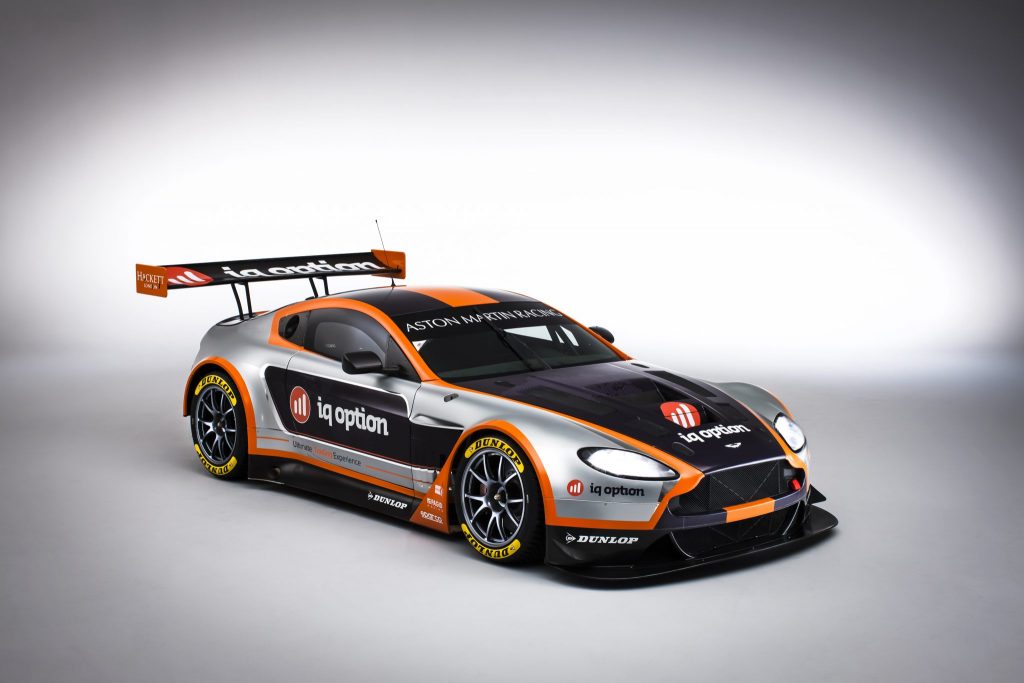 John Gaw, Managing Director of Aston Martin Racing said, "We're pleased to welcome our new sponsors and technical collaborators to the Aston Martin fold. With an extremely competitive World Endurance Championship ahead of us, I'm confident we have our strongest driver line-up to date and we can expect plenty of success throughout the season."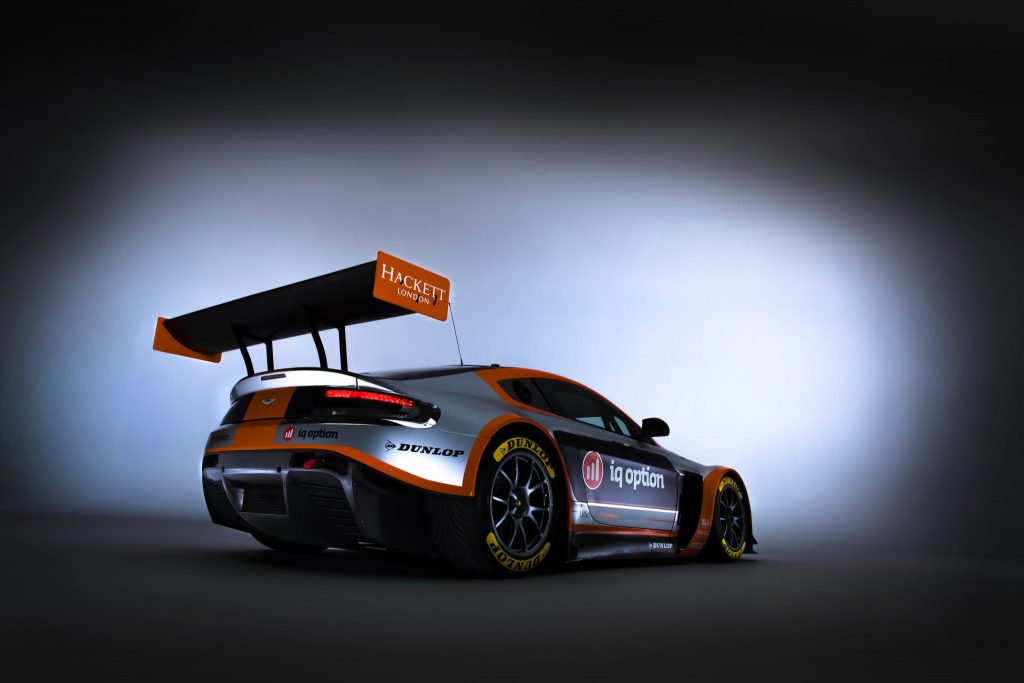 Aston Martin Racing's 2016 season kicks off with The Prologue, the official WEC test session at Circuit Paul Ricard in France on 25 and 26 March. The opening round of the championship, the Six Hours of Silverstone, takes place on 17 April and Nürburgring 24 Hours begins on 28 May.
Join in with the team on Facebook, Instagram and Twitter using the hashtag #teamAMR.