The Next Generation BMW 7-series aka G11 has been spotted completely undisguised for the second time, the new BMW saloon car is set to be revealed later this summer, ahead of an official world debut at September's 2015 Frankfurt auto show. BMW have already started to showing the car privately to some of its VIP customers and this is where the photo is believed to have come from.
This photo was posted on the Bimmer Today and shows the full profile of the new BMW seven series for the first time.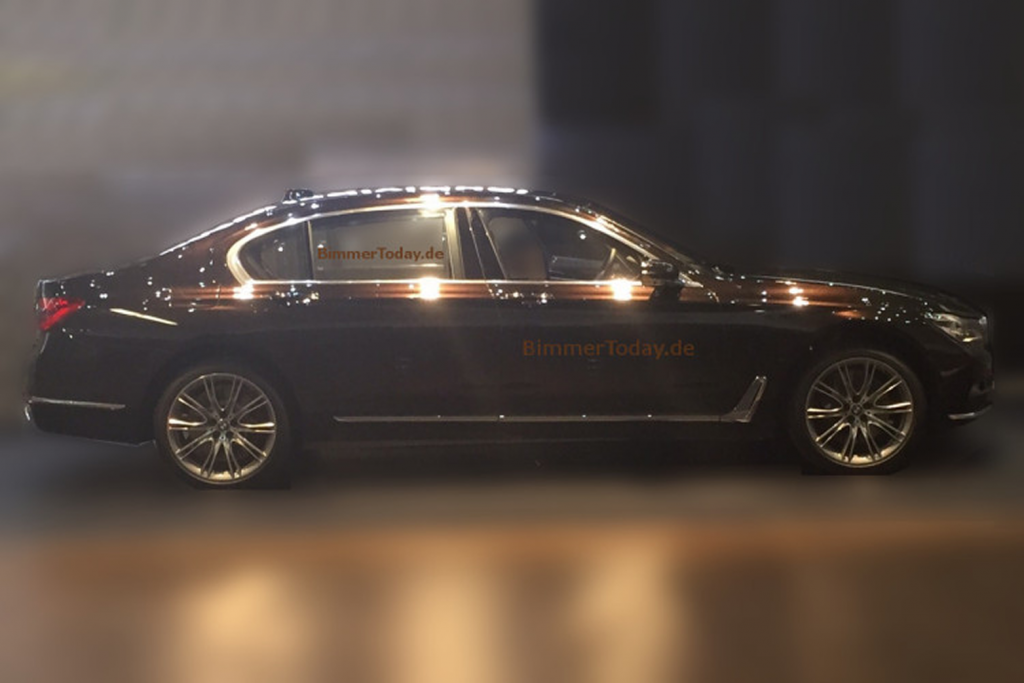 BMW has taken a relatively safe, easy approach with the design of the new BMW 7-series. There does seem to be reasonable about of chrome all around the body, which suggests that this BMW 7-series that has been photographed has been fitted with BMW's luxury line package. As always with BMW. We are also expecting the 7-Series to offer a sports package.
We are expecting to see the new BMW 7-Series arriving in our local showrooms in the next 6 to 12 months as a 2016 BMW model.
If you are one of the lucky people to have experienced first-hand the new BMW 7-Series. For example, if you are one of the lucky customers that would have a sneak preview then we will be very keen to hear from you.