After writing about the Lotus Elise a few months back and watching all about the history of the Elise I was rather excited by possibly owning one at some point in my life as I have a friend who had a Toyota powered one and that went off like a rocket, and I was quite pleased with it, but I never got the chance to drive it, which was a shame but to get a Toyota powered one you need to spend around £15K and that is a fair chunk of change for something that is not very practical.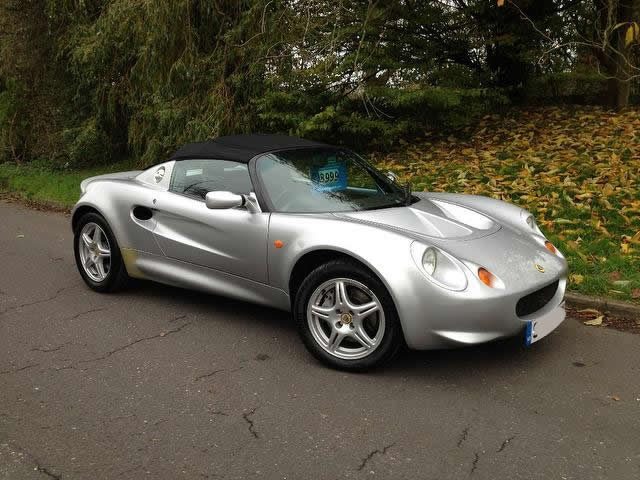 Anyway, so I have been trawling through eBay, Autotrader and the usual online places like piston heads and what not, and I came across a 1998 Lotus Elise S1 it was up for £9K. It had only two owners and had 63,000 on the clock so reasonably low mileage, and I thought it may be a good car to replace my Suzuki Cappuccino when that goes into storage. Myself, and my newly wedded wife headed out to go and take a look at it.
We arrived at the dealers, and Jane instantly said she didn't like it, which was going to make it somewhat of a challenge if I did like it and wanted to make an offer. Well, the salesman came over, and I said that I wanted to take it for a spin, and he happily ran back to the office and got the keys for it and a jump pack!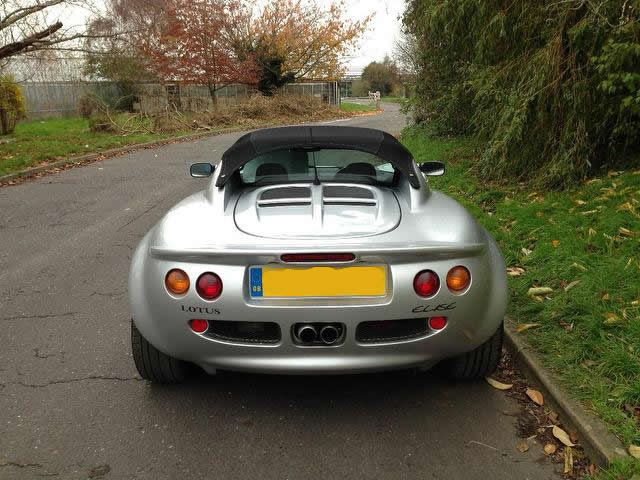 I knew that it would need jumping as this Elise has been at the garage for around three months so it was to be expected. With the jump pack on the Lotus, ELise fired into life, and she started without any blue smoke or any rattle, which is very unusual for K-series lump. I soon clampered in and being 6ft 4 inches tall it was going to be a bit of a challenge, but once I was in, there were loads of room, and I was quite comfortable. My wife got in and did not complain too much at all which was a good start.
While we were waiting for the salesman to come back with the trade plates, I got a good chance to look around the car and see what sort of the condition it was in. It was scuffed in places and generally a little sorry for itself on the inside. It needed a very good clean and mostly, a bit of TLC. The seats were in excellent condition, but then they had just been reupholstered.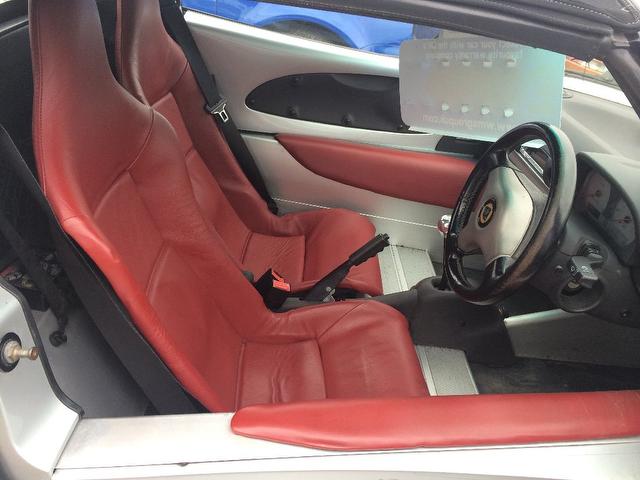 Finally, the plates were here, and I gently eased out of the forecourt. The throttle was a little sticky, and the clutch was heavy and the gear selector was very stiff…
We got to the open road, and I dropped the clutch and wound her up, she pulled but not as much as I had expected. I didn't smile at all to be honest, which was a massive surprise. I was half expecting to be pushed into the back of the seat, but I wasn't. Within a few moments, we were in a traffic jam and then the lotus Elise became a bit of a dog. The heavy clutch and a throttle pedal that needed a bit of grease if at least to stop the squeaking but to also try and stop that notchy feel to it.
Once we were clear of the traffic, I took her down some twisty lanes that I enjoy driving in both my kit car and also on the bike. This is where I thought, I would be blown away… I buried the peddle into the ally floor and waited for the performance to kick in but it never really came…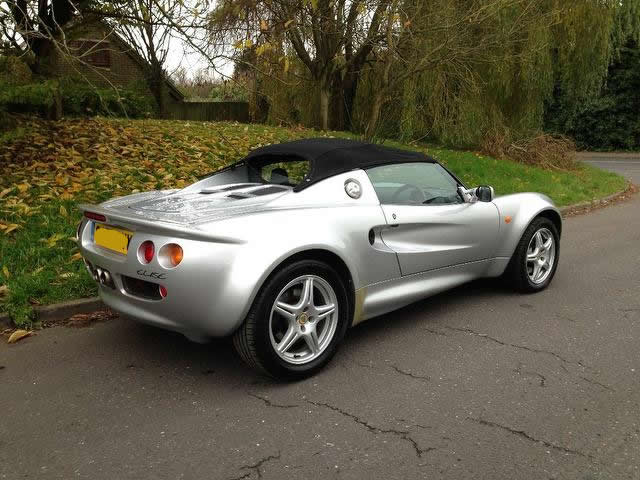 The squeaky peddle was now getting annoying, and it sounded like a wounded cat every time I went near it with my foot…. I wanted to stop and lube her up, but I thought once I stopped I would not get into it again.
Through the lanes, it handled very well and even with a bit of a twitch through a fast but quite tight left hander the Elise took it all in its stride… right up until you hit a slight bump, and then you felt like the rear wheel was smashed through the bodywork. The noise was horrific. If it was my own car, my heart would have sunk as it did not sound very good at all.
Oh and while I am pushing the Lotus Elise through the bends, my wife was moaning continuously about a wet leg. No she had not soiled the seat but because the soft top was more for sun protection than rain protection, there was a small pond in the foot well, and we did not notice this until about 20 minutes into the test drive. Jane was soaked from her feet all the way up to her knees in rainwater.
I really did give the lotus Elise a good push through the bends, and I enjoyed it, but it did not have that same feeling you get when you get in a car that is superb at handling and also got a punchy power plant. With my foot buried on the throttle, I was getting bored and even while getting the back to step out in some of the bends it was quite boring.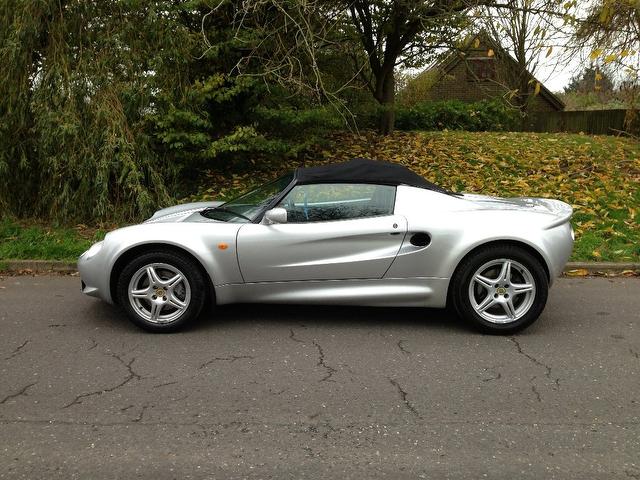 We did see three other Lotus Elise S1's cruising about, and they waved at us but even then I was not impressed, and I have to say disappointed. We headed back to the dealers and drove into the forecourt, and I thought I would be nice and park her back into her space and thought reversing her would be the easiest thing to do…
For about 2 minutes, I wrestled with the gear stick trying to find reverse, selecting and deselecting the clutch, and I soon gave up and just abandoned the car in the way on the forecourt.
I went and saw the salesman and gave the keys back… He could tell I was disappointed and did not even try to sell it to us… So the search is still on for the next car and the more and more I look I think it's going to be a Porsche.